All manufacturers are operating in an environment of global competition. In order to compete – manufacturers must be highly efficient and continuously improving. OEE is a proven effective metric in an ongoing program of continuous improvement.
The Importance of OEE (Overall Equipment Effectiveness) Data in Manufacturing
Q&A with | Horner APG
What is OEE?
OEE stands for Overall Equipment Effectiveness. It is the most commonly used manufacturing metric to understand, measure and improve current manufacturing production performance.
OEE is expressed as a percentage and is calculated as the product of three other metrics – Availability, Performance and Quality – defined below.
Availability (%) – Actual Production Time / Total Planned Production Time
Performance (%) – Actual Production Total / Target Production Total
Quality (%) – Good Production / Total Production
What are the Acronyms OOE and TEEP? How do they compare to OEE?

OEE (Overall Equipment Effectiveness), OOE (Overall Operations Effectiveness) & TEEP (Total Effective Equpment Performance) are all manufacturing metrics used to measure performance. Like OEE, they are percentage-based metrics calculated as the product of Availability, Performance and Quality. Where they differ is in the calculation of Availability. With OEE, Availability is the percentage of Total Planned Production Time achieved. With OOE, it it's the percentage of Total Operations Time achieved. And for TEEP, it is the percentage of Total Time (24/7/365) achieved.
What about TPM, LEAN & MQTT?
TPM stands for Total Productive Maintenance. It is a program for increasing productivity through workforce empowerment. It is built on 8 pillars – including Process & Machine Measurement, Preventative Maintenance and Safety & Sustained Success. It's Three ultimate goals are lofty – Zero unplanned failures, Zero product defects and Zero accidents. LEAN meanwhile is not an acronym but stands for Lean Manufacturing. It has its origins in Japan during the 1950s, and it has grown to great prominence since the late 1980s. A basic definition of LEAN is Maximizing Productivity while Minimizing Waste. It's many aims include reducing production time as well as response time from suppliers and to customers. It is closely related to Just In Time (JIT) manufacturing. MQTT is a data protocol with its origins in the oil fields – and it has grown in popularity recently due its popularity in the implementation of the Industrial Internet of Things (IIoT). The IIoT movement seeks to connect production equipment as data sources – so that its data can be analyzed and evaluated to achieve continuous improvement. MQTT has become popular in this movement due to its efficiency, scalability, and its ability to work effectively on networks of all types – including low bandwidth ones.
Why does the manufacturing industry need OEE?
All manufacturers are operating in an environment of global competition. In order to compete – manufacturers must be highly efficient and continuously improving. OEE is a proven effective metric in an ongoing program of continuous improvement.
How does the automation manufacturing industry help with OEE?
What the automation industry primarily offers in regard to OEE are components and tools. There are very few cost-effective, finished solutions on the market – at least not as offered by the major companies. Popular automation components used for OEE range from local visualization products to general purpose PLCs. Local visualization products provide visualization at the work cell and nothing more - they do not collect data nor do they generate reports. Many PLC manufacturers tout their products as a key component in an OEE system. They absolutely can be that – but they do not come pre-programmed and ready to use for OEE. They simply include the tools and the hooks so you can build your own OEE system around their hardware – or hire a system integrator to build one for you. To create a ground-up, PLC-based OEE system – an integrator will expend a high number of engineering hours and pass on the corresponding cost. There are PLC manufacturers offering OEE software solutions. These are much more capable but are very expensive on a work cell level. Outside of automation suppliers – there are plenty of software companies that offer canned solutions. Many of these involve significant up-front costs and regular monthly data charges – also very expensive. In short, what seems to be missing in regard to OEE from the automation suppliers is a cost-effective yet scalable work cell solution that goes beyond visualization – and comes ready to setup and use in a matter of hours – not months.
What is the ideal OEE Solution and how much time and money is needed to implement it?
An ideal OEE solution should come ready to install, setup and use in a matter of hours. It should provide the flexibility to adapt to the manufacturer's operation – working equally well in a completely automated or a completely manual environment. It should provide the operator with up-to-the-minute progress versus the goal. But it should also empower the operator – by providing tools including reason codes to allow them to communicate clearly the situation at the work cell. But it should go beyond that – by providing a means to call for assistance when needed. At the supervisory level – the ideal OEE solution should provide at a glance the overall production status in the department or plant. Supervisors should be able to quickly identify the work cells requiring immediate assistance – so that proactive steps can be taken when targets start to slip. At the management level – the ideal OEE solution should provide reliable, consistent data from each work cell that can be used to evaluate performance and zero in on areas of improvement. Once targeted actions are taken – that same data can be used to evaluate the effectiveness of the corrective action and justify budgetary investment. To sum up, the ideal OEE solution needs to be ready to install and deploy quickly – and work equally well at the operator, supervisory and management levels.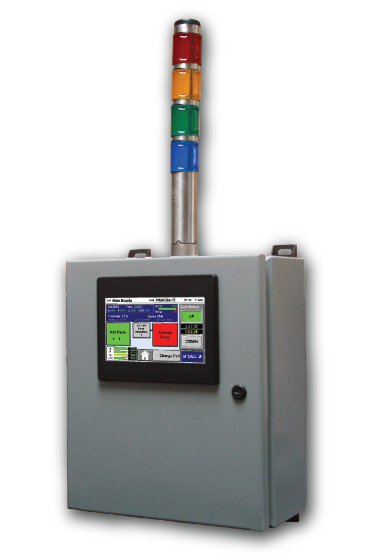 Which industries can benefit from OEE?
It's really more difficult to identify which industries can't benefit from OEE. Beneficiaries include any company that manufactures a part or a product – through a highly manual or a highly automated process or anywhere in between. Companies that can especially benefit from an automated, work cell centered OEE solution are those currently gathering data manually – through whiteboards or clipboards. Manual data gathering is subject to errors of inconsistency, omission and translation. Gathering OEE data automatically and consistently is a critical next step in a continuous improvement program.

Why do OEE implementations fail?
There are a number of reasons why OEE implementations can fail – let's talk about a couple of big ones. Sometimes the scope of the project is just too large, and it takes way too much time and too much investment to get through the implementation stage. After a number of months (or years!) companies without measurable progress – companies throw up their hands and call it a failure. Instead, if an OEE program starts small, deploys fast, and scales up from there – this failure mode can be avoided. Benefits can be seen quickly – allowing the program to gain momentum and justify further investment.
Another common problem is a lack of buy in at the operator level. The operator views the program as "big brother" – a means of assigning blame (to them) for a lack of production efficiency. If the OEE program instead is operator centric – and provides tools to allow the operator to communicate effectively his situation through data (i.e. reason codes) and even call for assistance when needed – operator buy in can be achieved and help drive the program to immediate results.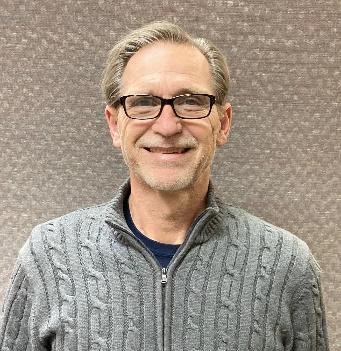 About Chuck Ridgeway – Automation Technology Manager
Chuck has served a variety of roles in his 30+ years at Horner - but has always been an Applications Engineer at heart. Chuck graduated (a looooong time ago!) from what is now Kettering University in Flint, MI with a degree in Electrical Engineering. Prior to joining Horner, Chuck worked in the Automotive industry as a Field Applications Engineer for several years in his home state of Michigan.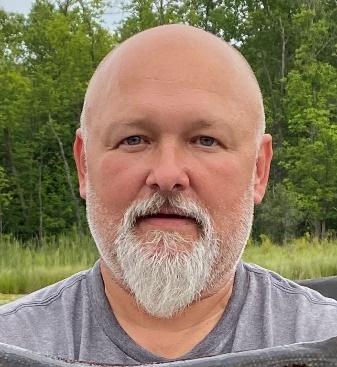 About Tom Filipek – Technical Development Manager
Tom has been in the automation industry for 30+ years. He spent 13 years in the consulting engineering world with water and wastewater projects all over the united states. He then moved on to distribution for 12 years, involved in tech support and management. He also spent 13 years as an independent sales representative for sensors, machine guard safety, wireless communications, distributed I/O, connectivity, controls, LED lighting, linear motion, power supplies and a few automation related products. Tom has been with Horner APG three times and has been involved with their OCS products since they were a concept many years ago.
The content & opinions in this article are the author's and do not necessarily represent the views of ManufacturingTomorrow
---
Comments (0)
This post does not have any comments. Be the first to leave a comment below.
---
Post A Comment
You must be logged in before you can post a comment. Login now.
Featured Product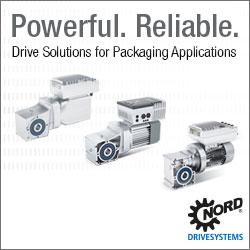 NORD gear units, motors, and electronic control products focus on durability, adaptability, and high efficiency for a wide range of manufacturing applications with over 20,000,000 standard configuration options. Featuring IE5+ PMS motors that can work effectively at partial loads and low speeds thanks to their constant torque and high overload capacity. Their smooth surface and ventilated designs provide ultimate versatility and variant reduction. Combined with surface protection options, such as IP69k or NORD's state-of-the-art nsd tupH Sealed Surface Conversion System, NORD drives are ready to take on the demands of extreme manufacturing environments.