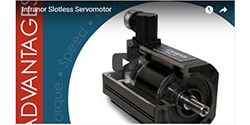 From the outside it looks just like any other industrial brushless servo motor but inside it utilized advanced manufacturing techniques to provide higher torque, higher speed, smoother operation, higher efficiency, and better inertial matching in a smaller package.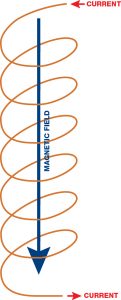 To understand these benefits, we start with the basic concept of direct drive whereby the force of a motor is directly applied to a mechanism without any intermediate drive train such as a gearbox or toothed belt etc. The core working principles of direct drive motor technology is in essence based on the right hand rule of electromagnetism, whereby a current moving through a wound coil creates a magnetic field.
Records 1 to 2 of 2
Featured Product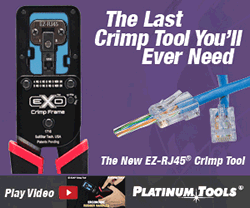 Platinum Tools is proud to present the newly patented EXO Crimp Frame® and EZ-RJ45® Die as our new EZ-RJ45 Crimp Tool! Built to terminate the original EZ-RJ45 connectors, which have been a staple in the industry for almost two decades, this crimp tool improves the trim and crimping processes of EZ-RJ45 connectors by using a single cycle crimp and flush trim.