3 ways Augmented reality advances assembly operations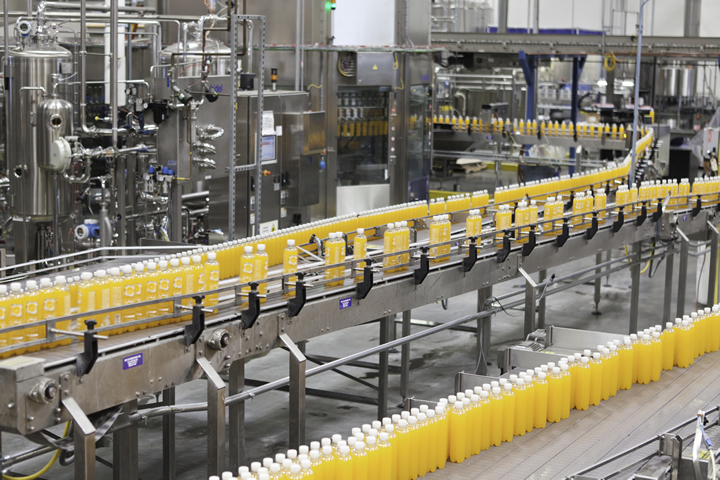 Augmented reality may not be present when considering manufacturing assembly lines. During the assembly phases, products and equipment are increasingly complex and subject to variable configurations, which are often difficult for operators to grasp. And the current methods and tools are neither always adapted nor simple enough to handle, reinforcing the difficulty of assembly operations.
Work assembly documentation is still too often in paper format and is not always readable, easy to maintain, and update. Moreover, complex assemblies can be difficult to understand, and the risks of errors due to wrong interpretations are high. Thus, it contributes to increased cycle times and potential non-conformities and does not support an efficient rise in your operators' skills or good traceability.
These challenges include:
Time-consuming preparation time before and after execution
Risk of errors due to misinterpretation of the tasks to be performed
Complex increase in the competence of operators
Therefore, industries face productivity and quality issues in the context of a shortage of qualified technicians in specific sectors. However, there are very effective ways to meet these challenges, including technologies and software based on industrial augmented reality.
Wendy Mlynarek, DELMIA Strategic Business Development and Marketing Director takes a closer look at how augmented reality is playing a vital role in assembly operations.
How augmented reality transforms assembly lines
Using AR in your factory brings many advantages that lead to an almost immediate ROI when deployed on the production line and in the proper use cases. For example, replacing your paper-based work instructions with AR-based 3D sheets allows you to solve many problems at different levels.
Here's how:
By digitizing your assembly instructions and then projecting them directly onto the surface to be assembled, via a projection system and a camera, to have the right information at the right place at the right time, and to capture everything happening in real time.
By deploying a solution composed of an industrial camera on a table that will display instructions on a screen to guide your assembly operations on individual parts and make them more reliable.
By displaying digital instruction sheets via a tablet or equipping your operators with connected glasses such as hololens for example.
These technologies allow the information to be displayed directly on the element being assembled in real time so that the work information appears in the right place.
1 – Accompany the operators in their assembly tasks
With these solutions, you can efficiently guide your operators in their complex assembly tasks by overlaying work instructions in digital format directly on the product/equipment to be assembled.
You can say goodbye to the paper sheets and welcome digital and contextualized work instruction. The work performed by the operator during preparation, assembly, or machining procedures on complex equipment becomes intuitive, and technicians become more rapidly autonomous and achieve the "first time right" in short cycle times. The information displayed in RA can be so precise on the location of elements that it reduces the risk of error during assembly and improves your production's quality.
2 – Accelerate the development of your technicians' skills
Let's go back to our paper-based work instructions. When a new operator arrives in your factory and has to handle workflows for the first time, chances are that he will be quickly overwhelmed because of their complexity.
As a result, you have a higher risk of human error and a long and time-consuming learning curve for your teams.
Augmented reality technology will allow your operators to follow step-by-step work instructions in the field for each assembly task.
For example, paint paths can be projected directly onto the surface to guide operators during painting activities in a guidance operation for painting operations. In addition, these instructions can be adapted to allow a perfect understanding of the operators: color code, drawings, pictures, etc.
In other words, getting to grips with the processes is simplified and boosts the skills of your operators.
3 – Improve the working comfort of your operators
Finally, an AR solution well integrated into your teams' work environment can allow assembly operators to perform their tasks in a more intuitive and user-friendly way – even completely hands-free when the chosen hardware device allows so. To do this, you can very well use a projection system or HoloLens. Still, above all, you should select the equipment best suited to the ergonomics/environment of the workstation that will host the augmented reality solution.
For example, in the case of an assembly on a large flat panel with multiple elements to be mounted, the most suitable solution would be a projection system that displays the steps to follow directly on the structure.
As you select the instructions to be displayed according to the operation, you can also include important safety information to reinforce it, as safety is a crucial issue in production sites.
Examples of AR use cases in a production context
There are many use cases where AR can bring value in a production context in an industry, such as:
Production of large flat surfaces
Assembly of fasteners on complex equipment
Replacement of paper templates
Assembly in a pre-production context
Cables and harnesses positioning
The benefits of AR on your industrial assembly line
In light of everything you have just read, remember that augmented reality technology in a manufacturing context can help achieve operational excellence and respond to the many challenges you may face.
The list is not exhaustive, but with AR you can:
Reach "first time right"
Reduce your cycle and preparation times
Accelerate the development of operators' skills
Reduce the error rate
Significantly increase the production rate
Author bio: Wendy Mlynarek has over 25 years of experience in marketing manufacturing solutions globally. She is a Strategic Business Development Director at Dassault Systèmes for the DELMIA brand, supporting Aerospace & Defense and the Virtual Twin Experience Marketing for Manufacturing Operations program.
Comments (0)
This post does not have any comments. Be the first to leave a comment below.
---
Post A Comment
You must be logged in before you can post a comment. Login now.
Featured Product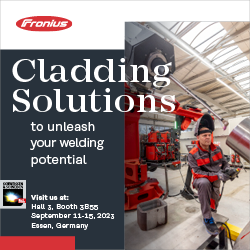 Ever since the invention of our "cold" MAG welding process Cold Metal Transfer (CMT), if not earlier, we have continuously achieved a technological edge in many welding-related areas, resulting in cutting-edge mechanized and automated welding systems. Advanced power source technology stabilizes the arc and ensures perfect welding results. Modern monitoring sensors optimize guidance of the welding torch and compensate for component tolerances. Last but not least, smart data documentation systems assist in perfecting the welding process. Collaborative systems, smart sensor technology, software solutions for data management, and offline programming including welding simulation open up profitable welding opportunities for metal processing companies starting with a single batch. That is why our robotic welding cells prove profitable not only for large companies, but also for small and medium-sized enterprises.