How to Upskill Frontline Employees as Industry 4.0 Gains Traction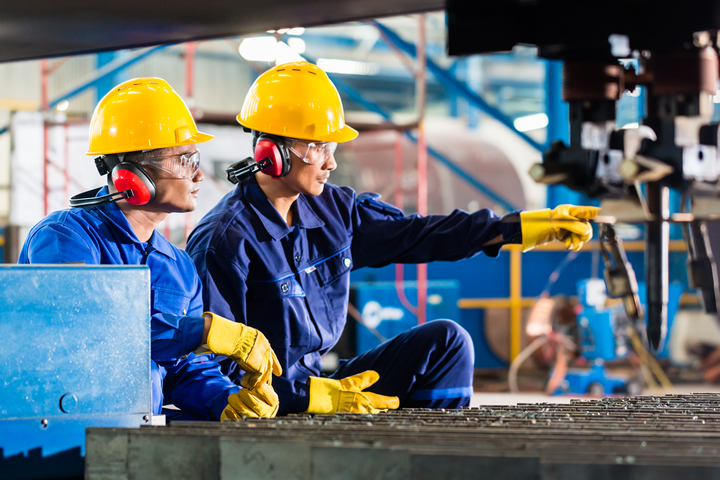 The industrial ecosystem has been in the midst of a significant transformation for some time. Although recent events forced companies in the sector to reconfigure operations, the transition has been primarily driven by digitalization and automation. This has led a number of companies to adopt digital manufacturing solutions for their employees. These technologies not only bolster productivity and efficiency, but also help managers implement more agile, sustainable manufacturing practices that allow for rapid iteration, greater customization, improved speed to market, and increased profitability.
Digital transformation in manufacturing offers a lot of potential. However, it also ushers in a variety of challenges, chief among them being new roles and responsibilities. Many companies are struggling with skills gaps. Not every worker has the skills necessary to do their job, even though they might have held that job for years. As a result, the productivity, efficiency, and quality gains made possible by industry 4.0 manufacturing can be lost, defeating the overall purpose of digital manufacturing initiatives.
Complicating matters further is the global labor shortage. Research suggests that more than 85 million jobs could be unfilled by 2030 due to a lack of skilled talent. Manufacturers will need to educate and upskill their employees if they want to survive the Fourth Industrial Revolution.
The Benefits of Upskilling Employees
According to analysis firm Oxford Economics, up to 20 million global manufacturing jobs could be replaced by robots by 2030. Digitization, automation, and artificial intelligence in manufacturing have paved the way for new production methods. If employees are going to take on new responsibilities and operate connected devices, they need to be upskilled and trained accordingly. Companies not prepared to keep up with current and future technologies will be left behind.
Upskilling employees does more than simply provide them with the skills necessary to run new equipment and machinery. It also gives employees time to concentrate on other tasks that can't be automated or digitalized. This allows upskilled employees to be more productive and strategic in their roles. West Monroe reports that 61% of employees say technology enables them to improve their quality of work, and 56% say it makes them more efficient. Companies tend to agree: 78% of organizations report technology-driven efficiency gains, and 71% report productivity gains.
Training and upskilling employees can also affect morale. When companies invest in their workers, it empowers them and makes them feel valued. West Monroe also found that 53% of organizations think the overall employee experience is enhanced through employee-enablement technology. Naturally, an improved employee experience can support increased engagement, which encourages greater loyalty, less absenteeism, better retention, and improved efficiency. Moreover, it equips employees with new competencies that directly impact career development and enable them to move up in the company.
How to Upskill Employees Effectively
Upskilling employees might seem like a daunting task, especially when coupled with a company's digital manufacturing initiatives. Fortunately, upskilling is akin to traditional training; it can be fairly straightforward with proper preparation. Here are a few strategies to get started:
1. Conduct skills assessments.
The first order of business is to gauge the digital proficiency of workers. Manufacturers should consider using surveys to assess how much training each employee will need. These surveys can also be used during training programs to monitor progress and highlight the gaps that need to be filled.
2. Digitize the learning experience.
Organizations should consider providing apps where employees can easily access learning materials. By doing this, they not only make the process more convenient, but also encourage employees to adopt the technology. Employees can learn on the go without the limitations of in-person classroom environments. People can learn in their own time, at their own pace, and on their own terms.
3. Develop easily digestible information.
For many employees, new technologies can feel overwhelming. Learning them means navigating uncharted territory, which often brings the added pressure of applying what they've learned on the floor. When manufacturers provide learning materials in bite-sized modules, their employees will be more willing to participate and adopt new ways of working.
4. Implement a reward and recognition element.
Sometimes, motivating employees to learn new skills comes down to rewarding and recognizing their efforts. Organizations can try gamifying the upskilling process, creating ways for people to track their progress, monitor leaderboards, and compete with other team members. This makes learning more fun and encourages greater participation.
5. Train employees in other critical skills.
As important as new technology training is, manufacturers shouldn't forget about the other skills necessary for business success. According to the World Economic Forum, in conjunction with technological training, soft skills such as creativity, critical thinking, problem-solving, and negotiating are important to focus on when upskilling employees.
With 83% of HR professionals experiencing recruiting difficulties, it pays to invest in existing employees — not only to improve retention or realize the full benefits of industry 4.0 manufacturing, but also to instill a sense of purpose in workers. When employees feel valued, they become stronger advocates for their companies. This can boost manufacturers' reputations and create wider pools of talent to choose from when it comes to expanding their teams. All of this puts organizations in much better positions to tackle the next wave of digital transformation in manufacturing.
Gys Kappers is the co-founder of Wyzetalk, a leading digital employee experience platform that enables communication and improves engagement for frontline and nondesk workers. Kappers helped grow Wyzetalk from a South African startup to an award-winning international enterprise platform deployed across five continents.
Comments (0)
This post does not have any comments. Be the first to leave a comment below.
---
Post A Comment
You must be logged in before you can post a comment. Login now.
Featured Product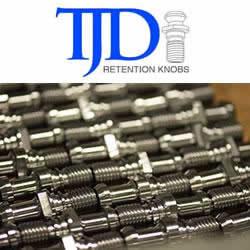 Our retention knobs are manufactured above international standards or to machine builder specifications. Retention knobs are manufactured utilizing AMS-6274/AISI-8620 alloy steel drawn in the United States. Threads are single-pointed on our lathes while manufacturing all other retention knob features to ensure high concentricity. Our process ensures that our threads are balanced (lead in/lead out at 180 degrees.) Each retention knob is carburized (hardened) to 58-62HRC, and case depth is .020-.030. Core hardness 40HRC. Each retention knob is coated utilizing a hot black oxide coating to military specifications. Our retention knobs are 100% covered in black oxide to prevent rust. All retention knob surfaces (not just mating surfaces) have a precision finish of 32 RMA micro or better: ISO grade 6N. Each retention knob is magnetic particle tested and tested at 2.5 times the pulling force of the drawbar. Certifications are maintained for each step in the manufacturing process for traceability.