U.S. Manufacturers Falling Behind China in EV Production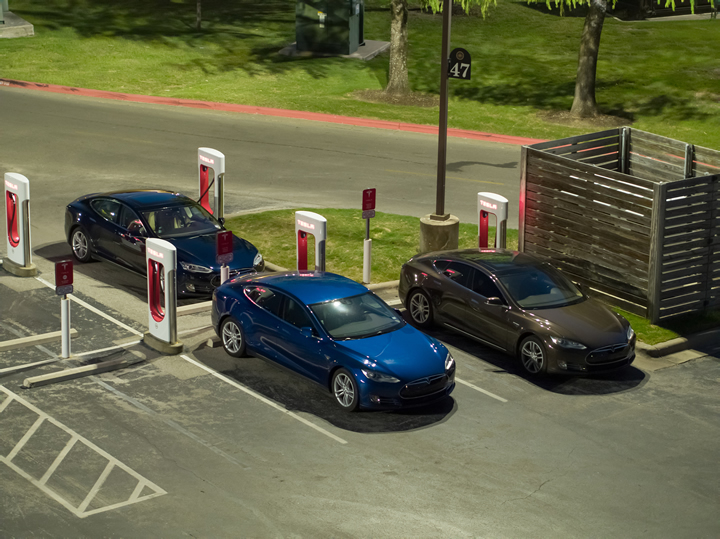 Electric vehicles (EVs) are changing the face of auto manufacturing. As concerns over climate change grow, zero-emission cars are becoming an increasingly crucial part of this industry. However, recent reports suggest the U.S. is falling behind in production.
The auto sector accounts for a substantial portion of the U.S.'s manufacturing industry. It's the fourth-largest durable goods manufacturing sector, having contributed $63.5 billion to the economy in 2020. Despite this size, U.S. automakers' EV production has been relatively sluggish compared to countries like China.
U.S. EV Production vs. China
According to the International Council on Clean Transportation, the U.S. represented roughly 18% of global EV production in 2020, while China accounted for 44%. The U.S. also lags behind Europe, which produced 25% of the world's EVs in 2020.
How these figures have changed over time is a more telling trend. In 2017, the U.S. accounted for 20% of global EV manufacturing. While the other major industry players increased their respective market shares, U.S. production fell by comparison.
EV funding also falls behind in the U.S. compared to other nations. Only 15% of the world's $340 billion investments in electric vehicles go toward the U.S. It's also worth noting just one company — Tesla — accounts for 85% of the country's EV manufacturing.
Why Is The U.S. Falling Behind?
If these trends continue, the U.S. could slip further behind the current global leaders in manufacturing. The nation may have to rely more heavily on imports if its local production doesn't ramp up. If the U.S. hopes to reverse this trend, it must first understand where it comes from.
Battery Challenges
One of the most significant factors behind the U.S.'s slipping EV manufacturing is its battery manufacturing. The U.S. accounts for just 6% of EV battery production, with China leading at 79%. Even though experts predict domestic lithium-ion battery production to skyrocket, the U.S. will only make 19% of the world's batteries by 2025.
With fewer batteries available in-country, U.S. automakers must turn outward for these critical components. While a regular car battery can run up to $300, EV ones cost more than $7,000 on average, so importing them is expensive.
This shortage of domestically available batteries results from several smaller challenges. Other countries like China are geographically closer to mines producing the rare earth metals these parts require. The U.S. also has relatively tight restrictions over these mining operations, leading to longer lead times and slower, more expensive battery production.
Supply Chain Complications
Fragmented and complex supply chains also play a role in the nation's lagging EV production. These vehicles rely on parts and materials mainly coming from overseas. As a result, EV manufacturing is at the mercy of long, disruption-prone shipping processes and shifting international relations.
Recent semiconductor supply chain issues highlight this problem. American factories produce just 12% of global semiconductors, so as foreign factories have faced backlogs and shortages, U.S. manufacturers have struggled to recover. While these disruptions have affected virtually every electronics-adjacent manufacturing sector, EVs feel the effects more heavily because they use more chips than conventional vehicles.
Semiconductor shortages and complications around rare earth metals also affect Chinese EV production. However, the disruptions aren't as problematic because these materials and products have shorter, less complicated supply chains to get to China.
Lower Demand
Another challenge facing U.S. EV manufacturers is simply lower domestic demand. While EV sales in the country have grown, these vehicles aren't as popular as in other countries. Consequently, manufacturers have less motivation to produce them.
The U.S. used to be the world's largest EV market, but sales in other nations have since overtaken it. China saw a 238% increase in sales since 2014 and now accounts for more than half of the global EV market. While U.S. sales have started accelerating, other nations still outpace it, with German sales rising 72% and the rest of Europe growing 65% in 2021.
Much of this discrepancy comes from practicality. China offers far more electric models than the U.S., many of which aren't much more expensive than conventional vehicles. Similarly, as a larger, less population-dense country, the U.S. may have longer roads and commutes than other nations, making limited EV ranges more impactful.
Potential Changes in the Future
These obstacles are imposing, but several promising signs are also on the horizon. These changes — and manufacturers' ability to capitalize on them — could help the U.S. improve its position as an EV producer.
More Market Variety
Right now, Tesla has a near-monopoly over the U.S. EV market. However, this could change in the future, as more automakers are shifting gears to focus on electric cars. As this trend continues, U.S. consumers will have more EV options.
More variety in the EV market will help appeal to a broader range of drivers. Local demand for electric cars could rise, making EV production a more economically feasible option for manufacturers to focus on.
Technological Advances
EV technology must also improve for U.S. demand to match growth elsewhere. Improved battery manufacturing is the most critical area for investment. Less complex and resource-intensive batteries could help increase domestic production and lower end prices.
Total EV costs also have to fall for these vehicles to appeal to more drivers — this will naturally happen with technological advances. Similarly, ranges must improve in consideration of longer commutes. Thankfully, median ranges have already reached 250 miles, marking a substantial increase over past models.
Legislative Changes
Finally, the U.S. needs to address EV production through legislation to enable these other changes. Technological improvements can happen faster with increased funding for EV research and development. Similarly, battery production and material mining regulations may need to shift to reduce complexity and expenses.
An emphasis on supply chain resiliency initiatives is also necessary. Without these changes, international relationships and disruptions at foreign facilities will continue to hamper domestic EV production.
Changes where consumers are concerned will also help. More economic incentives to buy, charge and drive electric cars can help offset costs before technology enables cheaper vehicles. As that happens, demand will rise, giving more manufacturers a reason to produce EVs and diversify the market.
Thankfully, some of these changes are already starting to take place. Bipartisan legislation to subsidize U.S. semiconductor production has passed the Senate and will hopefully reduce supply chain issues around these crucial parts. Other recent manufacturing and clean energy bills could also improve the U.S. EV market and its surrounding production factors.
The U.S. Must Invest More in EVs to Remain Competitive
Electric vehicles may eventually replace fossil fuel alternatives. While the shift will likely take years, investing in EV production early could help the U.S. solidify itself as a global manufacturing leader. The industry could overcome its obstacles if some recent positive trends continue.
The full impact of these changes remains uncertain and further shifts will likely be necessary. If U.S. manufacturers and the government hope to remain a global force, they must cooperate and adapt to accelerate EV production.
Comments (0)
This post does not have any comments. Be the first to leave a comment below.
---
Post A Comment
You must be logged in before you can post a comment. Login now.
Featured Product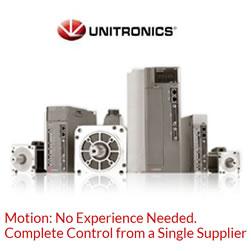 Unitronics' line of AC Servo Drives & Motors changes the traditional approach to motion control. They are simple to set up and painless to program. Unitronics Servos simplify implementation of motion applications while minimizing complexity and reducing development time. Some of the easy-to-use features in this new line include implementing motion control easily with ready-made motion code, embedded diagnostic tools, and automatic communication setup.