Three Ways to Improve Collaboration Among Manufacturing Sites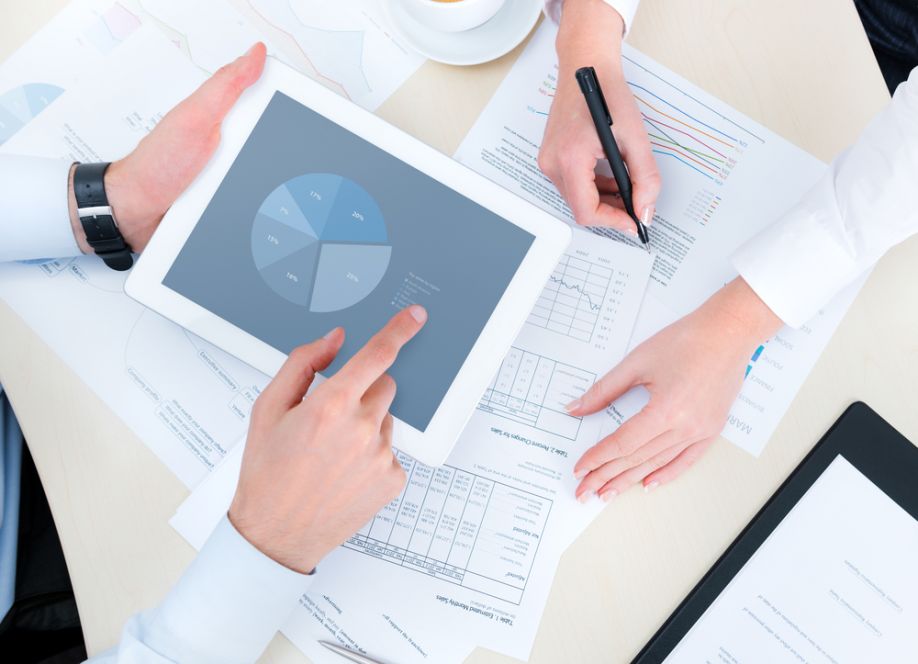 Manufacturing companies often comprise many different geographic sites, each overseeing unique business aspects. In some instances, multiple sites may deliver various components of a larger product, while at other manufacturing companies, different sites may be dedicated to completely different product lines, with one location equipped to handle hazardous chemicals while another is focused on industrial equipment. Yet despite the differences, these various sites are still one company working toward one common group of business objectives. Strategic alignment requires collaboration, and when manufacturing sites are located in different cities and countries around the world, that's easier said than done.
Typically, collaboration between manufacturing sites is ad-hoc and disorganized at best. Spreadsheets, email chains and one-off instant messages make it taxing to locate information quickly. In addition, those overseeing one site may not have visibility into how other teams are progressing. Plus, collaboration challenges are only becoming more difficult as hybrid work increases and face-to-face interaction diminishes. How can manufacturing professionals in different locations work together and collaborate in a productive, streamlined manner? The answer to that question begins with understanding the full scope of today's hybrid workforce.
A New Definition of Hybrid Work
The way in which manufacturing teams work is changing, a seismic shift referred to as hybrid work. The comprehensive definition of hybrid work is three-pronged: Not only are manufacturing teams working from multiple locations, both onsite and at home, but they also employ a variety of work styles, from agile to stage gate; and have teams that span a unique cross-section of roles and responsibilities, from scientists and machinists to project managers and IT personnel.
Each of those elements of a hybrid workforce - location, work style and role - are essential to delivering quality products and retaining top talent, but they also make it extremely difficult for different sites to collaborate and stay aligned on key strategic goals. To overcome these challenges in the new world of hybrid work requires a new approach to work management and project delivery—a concept called hybrid work management.
Hybrid work management takes key aspects of project and portfolio management and optimizes them for hybrid teams, enabling a single location for project-related data, resource capacity and cross-team collaboration, regardless of the site location, work style or unique role of team members. Everyone pulls in the same direction toward the same strategic goals, even if the day-to-day function of different sites varies significantly.
Hybrid Work Management Practices for Better Collaboration
These three hybrid work management best practices can be implemented quickly to keep teams productive regardless of their manufacturing site location, team role or work style preference.
Tie Collaboration to the Work Being Accomplished
Tethering communication directly to the task at hand makes it easier for manufacturing teams at different sites to collaborate. Rather than keeping a list of important tasks or milestones in one location, while the collaboration about those items is happening in email or Slack, keep both in the same place. This approach can be as simple as leveraging the comments section in shared spreadsheets like Google Sheets, which show live changes and allow manufacturing teams to see the data and the discussion in one place. Providing one location for timely updates about site projects and other details eliminates the need to dig through weeks-old Slack messages or email chains to find that one important note about a project deadline or priority change.
Create a Consistent Reporting Framework That Satisfies All Stakeholders
Different manufacturing sites have different reporting requirements. A production supervisor may require access to high-level reports while a portfolio manager or site lead may gravitate toward daily reports to stay in sync with the operations of her site and others. Despite the diverse reporting needs, one agreed-upon reporting framework makes it easier to be consistent and eliminates the need for a lot of time-consuming ad-hoc reporting. Consider choosing the most important metrics so everyone on the team has clear visibility into the data they need to be productive, and then agree on a standard delivery timeline for those reports. If needs change, then the reporting structure can change, but consistency is the key. The consistent delivery of accurate data will have a more positive impact on the quality of collaboration between manufacturing sites than almost anything else.
Rally Around Milestones So Individual Sites Can Work How They Choose
In a hybrid work environment, consider focusing on deliverable-based success rather than process-based work. It's inevitable that different manufacturing team roles will gravitate towards different work styles and lean on different processes to hit their targets. As long as consistent milestones act as a guiding principle for projects and timelines, team members can work how they are the most productive without bottlenecks. Track progress against the milestones on a shared document that updates in real-time so everyone can agree. This approach allows various sites to work how they need to, whether they use a waterfall plan, agile sprints or to-do lists.
Implementing these best practices such as the above is an excellent starting point to help manufacturing teams overcome the collaboration challenges inherent in hybrid work. As a next step, implementing hybrid work management software can help set up companies for long-term success.
Hybrid work management software provides manufacturing companies with:
One platform that acts as a single source of project truth to easily house details such as budget, time tracking and resources.
A centralized reporting system that makes it easy to transform project data into actionable reports in just a few clicks.
Multiple work views allow different team roles to gravitate towards the workflow that makes the most sense to them without impacting the overarching project data.
Collaboration across manufacturing sites is difficult. But embracing the principles of hybrid work management, either through a software solution or the manual application of several best practices, helps eliminate the messy email chains and missed deadlines that make it difficult for different manufacturing sites to stay aligned on the overarching business goals.
William Malsam, Director of Content, ProjectManager
William leads the content team at ProjectManager, delivering the best project management content in the industry. With more than five years of experience at ProjectManager, William is tuned into the latest trends in project management, and how software can solve critical problems affecting productivity, collaboration and deliverability. William is based in Austin,TX, and is a graduate of Univ. of Texas, Austin. He can be reached at William@projectmanager.com
Comments (0)
This post does not have any comments. Be the first to leave a comment below.
---
Post A Comment
You must be logged in before you can post a comment. Login now.
Featured Product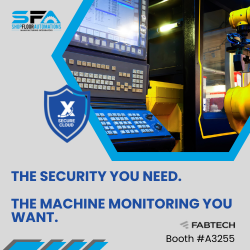 For manufacturers adhering to regulations like International Traffic in Arms (ITAR), Defense Federal Acquisition Regulation Supplement (DFARS) and other security and compliance requirements, the ability to monitor disparate machines, each with a unique control system and communication protocol with varying ages, can make continuous improvement initiatives challenging in the cloud. The Scytec DataXchange solution, available through Shop Floor Automations, resolves these issues by leveraging AWS GovCloud to capture real-time, Industrial Internet of Things (IIoT) data from a variety of equipment - from lasers and press brakes, to saws and robots - through universal machine connections to give teams full transparency on the shop floor through an architected secure cloud solution for a total smart factory transformation.