AI in Manufacturing Market 2020 -26 Emerging Trends and Top Key Player
AI in Manufacturing will help companies achieve higher productivity and cost effectiveness over a period. One of the major applications where AI is deployed in the manufacturing plants is Asset maintenance. LG uses AI to detect and predict defects in machineries.
Further, Siemens has deployed AI systems to monitor gas turbines that detect emissions using sensors and process the data using AI technology to keep emissions under control. KONE, an escalator manufacturer, uses AI to monitor product usage. This helps the company in predicting defects in the parts of an escalator beforehand. Such deployments by manufacturing companies will boost the growth of the AI in Manufacturing Market Ecosystem.
AI plays a vital role in the Industry 4.0 revolution. Currently, the annual unplanned downtime cost is estimated to be approximately US$ 50Bn. The deployment of AI in manufacturing helps companies monitor the defects in machineries and develop high quality products. Though the Industry 4.0 is at an early stage of development, AI deployment is seen in all manufacturing processes, from designing to supply chain communication.
global AI in manufacturing Market is estimated to be US$ 1.56 Bn, as of 2018. The development of other technologies such as IIoT will establish smooth communication and further speed up the deployment of AI in manufacturing industry.
Top Trends
Robotics in the logistics industry can assist in sorting, packaging, and performing other repetitive tasks in less time
Oil & gas companies have benefited by using sensors attached to equipment such as rack rods or rod pumps to gather data. Using deep learning algorithms, experts can see anomalies that the conventional methods would have missed and can alert the rig's command center in advance.
The manufacturing plants of pharmaceutical companies use computerized logic-controlled instruments, machines, technologies, or gadgets for incorporating innovations in new drug delivery systems and therapies.
IBM is one of the leading manufacturers of AI solutions. Shenzhen China Star Optoelectronics Technology Co., Ltd. joined hands with IBM Watson to automate product inspection in its LCD manufacturing industry. It helps the company in detecting defects in products more accurately. The company has automated 95% of LCD manufacturing processes. In 2015, General Electric deployed AI in manufacturing unit. The company has invested around US$ 200 Mn for developing brilliant manufacturing suite in the same year. This helps the company to combine all the processes, right from design to distribution, into one brilliant system. According to our estimates, the AI in Manufacturing Market Ecosystem is expected to witness growth at an approx. 25% CAGR from 2018 to 2023.
Know More @ https://www.alltheresearch.com/report/381/ai-in-manufacturing-ecosystem-market
About AlltheResearch:
AllTheResearch was formed with the aim of making market research a significant tool for managing breakthroughs in the industry. As a leading market research provider, the firm empowers its global clients with business-critical research solutions. The outcome of our study of numerous companies that rely on market research and consulting data for their decision-making made us realize, that it's not just sheer data-points, but the right analysis that creates a difference.
Comments (0)
This post does not have any comments. Be the first to leave a comment below.
---
Post A Comment
You must be logged in before you can post a comment. Login now.
Featured Product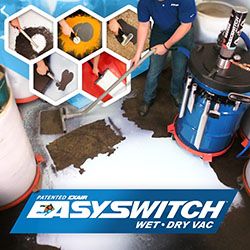 Super Air Wipe provides a uniform 360° airstream that is ideal for blowoff, drying, cleaning & cooling of pipe, cable, extruded shapes, hose, wire and more. The split design offers easy clamping around the surface of the material moving through it. https://exair.co/184_525