3D Printing Will Soon Be a Game-Changer in the Manufacturing Industry. Here's Why
Seven years ago, I worked at a large technology company in supply chain development and having a blast. I loved my job there. It was also the first time that I started to look into additive manufacturing (AM).
It happened that we did not end up using AM at that company, mostly because the existing technologies could not scale to produce parts in the quantities we needed. Also, material options were quite limited back then.
Now, however, there are highly scalable extrusion solutions for industrial applications and a wide materials portfolio. Of course, I'm proud to say that Essentium is one of those solutions. But this is just the beginning.
For the past several years, I've been diligently applying what I've learned throughout my career to my role at Essentium. I'm laser-focused on the process because the AM industry is at an inflection point.
Until now, manufacturers have been dipping their toes and getting familiar with the technology, using it to create prototypes rather than final products. But that is changing. It's only a matter of time before AM makes the leap from prototyping to manufacturing on the factory floor. And this leap will happen a lot sooner than most people think.
As I mentioned, when I worked at that large technology company, AM wasn't really an option because it could not scale to meet our needs. But that is no longer the case. Additive is now a viable option, with the power to produce parts and products quickly, cost-effectively, and at scale.
The importance of open standards
One key to 3D printing's long-term success is standardization and interoperability. The additive industry needs clean, open standards that don't lock manufacturers into predetermined technologies and materials.
Right now, standardization might not seem like a huge issue because AM is still mostly used for prototyping. But that is quickly changing, and the technology will soon move to the factory floor in a significant way. When this happens, open standards and interoperability will be essential.
AM should follow in the steps of the semiconductor industry. Open standards in that industry have worked out quite well and now make the manufacturing process very efficient.
At Essentium, we know this. The semiconductor industry is where many of us learned how to design, manufacture, and sell high-performance machines. As a result, we have the ideal team to design high-performance 3D printers that adhere to open standards.
Unfortunately, unlike the semiconductor industry, the 3D printing industry has been dominated by closed ecosystems. Customers are locked into their vendor's proprietary version of the technology for the 3D printer's life. But many large-scale manufacturing facilities are now demanding 3D solutions be built on open standards that reduce costs, increase flexibility, and allow customers to use the materials they want.
Demand for open materials
It's not just the hardware but the materials that need to be open. Lock-ins—whether hardware lock-ins, software lock-ins, or materials lock-ins—don't make sense. Indeed, manufacturers have been slow to embrace 3D printing due to lock-ins of various types.
Until now, manufacturing teams have had to buy their materials directly from their hardware vendors. This is problematic because the materials sold by vendors are often limited. As a result, manufacturers have been able to use AM for some parts but not others, which prevents them from realizing the benefits of scale.
But this is changing, with more 3D vendors now providing an open ecosystem that allows customers to choose their preferred materials. Couple this with the ongoing introduction of new 3D-printable materials, from high-temperature polymers to durable metals, and it means that manufacturers can produce many more of the parts they need at industrial scale—quickly, reliably, and repeatedly.
Of course, 3D printing is not magic. It's not a Star Trek replicator that can instantly create almost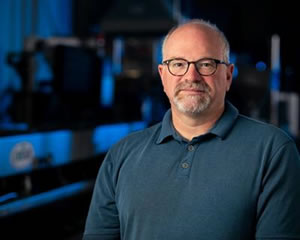 any object. It's a machine that makes parts and products, and it's one that increasingly makes parts and products more efficiently than some traditional manufacturing methods.
My fervent belief is that 10 years from now, nearly every factory will have a 3D printing machine on site. And those who don't simply won't be able to compete.
Comments (0)
This post does not have any comments. Be the first to leave a comment below.
---
Post A Comment
You must be logged in before you can post a comment. Login now.
Featured Product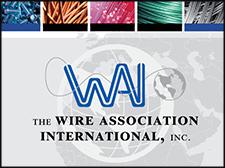 The Wire Association International (WAI), Inc., founded in 1930, is a worldwide technical society for wire and cable industry professionals. Based in Madison, Connecticut, USA, WAI collects and shares technical, manufacturing, and general business information to the ferrous, nonferrous, electrical, fiber optic, and fastener segments of the wire and cable industry. WAI hosts trade expositions, technical conferences, and educational programs.