Long Term Manufacturing Investments Worth the Effort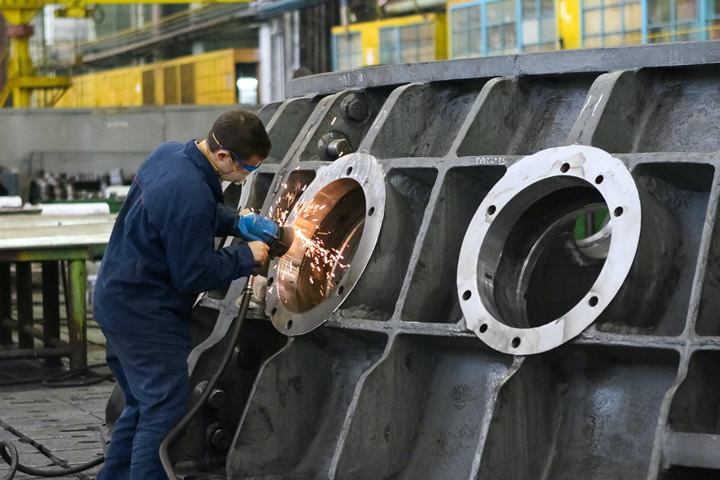 The manufacturing industry has faced a variety of challenges in the recent past. From global pandemic to trade wars, every socio-political development faced by the world changes the way we plan and manufacture our goods. For manufacturers to remain consistently in the black, making money instead of losing it despite global circumstances, you need long-term manufacturing investments that will prove worthwhile even in a crisis.
Investing in a stable manufacturing model requires innovation and a willingness to be flexible and try out new avenues for success. This starts with predictive maintenance and planning for the inevitable, then comes down to adapting with the times and economy.
For investments that will help your manufacturing plant thrive long-term, you need preparation and flexibility. Here are five investments worth the time, effort, and money to help your business thrive in any circumstance.
1. Predictive Maintenance Tools
The last thing a manufacturing plant needs during hard times is the breakdown of valuable equipment. Downtime caused by equipment malfunctions or disasters can cost car manufacturers, for example, as much as $22,000 per minute. This makes detecting and predicting where maintenance is due long before this breakdown occurs invaluable to maintaining the flow and success of your facility.
Luckily, you can invest in predictive maintenance software that will help you track this maintenance. Using sensor data and monitoring tools, predictive maintenance software can record the functions of your assets and plot predictive models that demonstrate exactly when and where your equipment needs to be fine-tuned or improved.
There are a wide variety of predictive maintenance tools to choose from. Often these rely on the Internet of Things (IoT) and highly sensitive sensory data to detect anything from leaks to vibrations on the factory floor. Some programs you can even run from a smartphone. Invest today to keep your manufacturing plant running smoothly and cut down on downtime.
2. Disaster Preparation
A key aspect of surviving any crisis and cutting down on costly downtime comes through implementing a disaster recovery plan. You should be investing in strategies and personnel who can effectively help your floor manage a disaster and get back to work in the shortest amount of time possible.
Disasters can affect everything from transportation, robotics, supply chain access, communication, or power supply.
Here are some ways you can invest in natural disaster preparedness that will stave off downtime and keep quotas met:
Maintain a secondary location that can pick up the slack
Use traceability technology that manages supply chain status in real-time
Install on-site generators that can sustain functionality in a power outage
Participate in regular inspections and risk analysis
Keep a backstock of supplies to make up for interruptions
3. Warehouse Management Systems
Maintaining preparedness for any situation requires strict control and understanding of your factory and warehouse functions and inventory. Investing in a warehouse management system (WMS) can help you maintain the level of awareness of your product that you'll need to make the best business decisions for your facility.
Tools like FDM4's WMS can give you a 99% accuracy rating in managing inventory, with the alleged potential to boost productivity up to 14%. Software like this helps you track and manage assets while analyzing and improving workflow. Additionally, warehouse software can improve the safety of your floor, cutting down on accidents, liability, and downtime.
There are plenty of software options out there that can help you understand and navigate your floor and your product output. At the same time, broader access to numbers and metrics allows you to understand where improvements can be made in every aspect of the manufacturing, storing, and shipping processes.
4. Strategic Sourcing
While it may seem counterintuitive for a manufacturer to buy parts from a third-party supplier when it can potentially make them, often this can save facilities in costs while providing them additional protections against a disaster. The method of outsourcing only for parts that a supplier can make better or more cheaply is known as strategic sourcing, and it may be an investment avenue worth taking.
Strategic sourcing can have benefits beyond cost, as well. By maximizing the effectiveness in quality and pricing of all your parts, you stand to benefit in the following ways:
Maximizing investor trust in a proven product
Speeding up the manufacturing process
Increasing the efficiency of production
Limiting risk and liability
While strategic sourcing can be a worthwhile investment, it is also important to understand where insourcing is the better option. Perhaps your facility can make parts better or more cheaply than competitors. In that case, investing in insourcing is always a beneficial alternative.
5. Moving Downstream
The final investment strategy manufacturers should consider is moving downstream in the life of the product you are creating. This means investing in a component of your business that services and maintains the products that you sell.
For example, a car manufacturer has much to gain by having a stake in the continued life of the car, since the number of sales for new cars is dwarfed by the number of cars operating on the road.
If you are building a product that has a lifecycle like this, adjusting your business model to accommodate service can be an excellent method of maintaining relevancy in any economy. Even if a disaster or economic downturn causes sales and production to slow, you have the potential of shifting more resources to the service side of your manufacturing facility.
The Benefits of Long-Term Investing
By making smart manufacturing investments for the future, you can plan for a wide variety of disasters and maintain a highly functioning business model in spite of negative circumstances. You'll save thousands if not millions of dollars in prevented downtime and gain the capacity to flexibly adjust to anything that comes your way.
Here are just a few more of the benefits your facility can experience through worthwhile long-term investments:
Greater efficiency
Faster product output
Better data and predictive models
Longer equipment life cycles
Thriving facility productivity
Manufacturing can be a risky endeavor in a tumultuous global economy, but with the right investments, you can weather hard times and come out thriving.
Comments (0)
This post does not have any comments. Be the first to leave a comment below.
---
Post A Comment
You must be logged in before you can post a comment. Login now.
Featured Product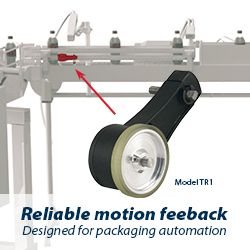 The Model TR1 Tru-Trac™ linear measurement solution is a versatile option for tracking velocity, position, or distance over a wide variety of surfaces. An integrated encoder, measuring wheel, and spring-loaded torsion arm in one, compact unit, the Model TR1 is easy to install. The spring-loaded torsion arm offers adjustable torsion load, allowing the Model TR1 to be mounted in almost any orientation - even upside-down. The threaded shaft on the pivot axis is field reversible, providing mounting access from either side. With operating speeds up to 3000 feet per minute, a wide variety of configuration options - including multiple wheel material options - and a housing made from a durable, conductive composite material that minimizes static buildup, the Model TR1 Tru-Trac™ is the ideal solution for countless applications.