Production line flexibility - How to use modularization for food production increase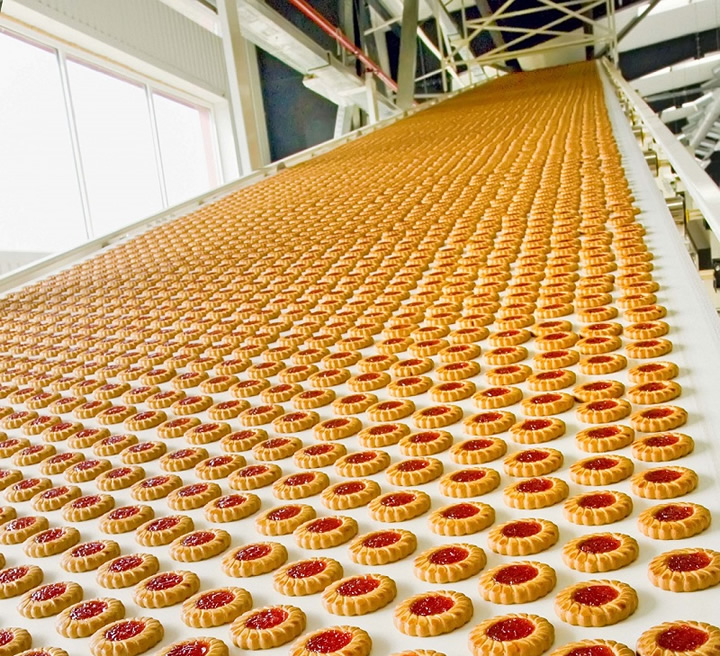 According to an industry survey, the majority of food manufacturing companies are expecting to increase production. However, the same study suggested automation does not offer enough flexibility to fulfil an increase in production. Here, Claudia Jarrett, county manager at industrial parts supplier, EU Automation, explains how production lines can improve flexibility through modularization.
The outlook of the food manufacturing industry is optimistic with many food and beverage manufacturers preparing factory upgrades as they gear up for a productive year. In fact, 77 per cent of the 144 respondents who took part in the aforementioned survey said they expect to experience a degree of production increase.
Automation is an area of interest to facilitate this increase in production. As with all forms of automation and robots, this technology is implemented in factories to increase efficiency and production speed. However, manufacturers require more.
Today's food producers require flexibility, as well as speed. Retailers and consumers are challenging food manufacturers to become more agile and produce a greater variety of products. Unfortunately, respondents from the industry survey raised doubts that automation is not compatible with the required flexibility in production. Enter modularization.
Modularization
As a production method, modularization allows manufacturers to assemble hardware in its plant by combining individual modules into a desired order. As the name suggests, the production line is split into modules, removing the traditional rigid format of production lines and enabling manufacturers to modify their format however they like.
Typically, a factory's production line is made up of individual production cells, with each cell given a specific function in the process – distributing, testing, processing, handling, assembly and storage. Modular production allows a factory to break down these cells into separately functioning modules, creating the opportunity to reformat these modules more flexibility. Acting like building blocks, a completely new production line can be created.
Take the production of a bakery goods as an example. By splitting the factory's operating hours into different batches of production, a food manufacturer can produce several different types of product, without making drastic changes to the facility. For example, connecting a production cell designed to dispense a chocolate coating could allow a factory to produce both chocolate coated and plain versions of the same biscuit. Simply removing the dispensing module from the line means the rest of the production line doesn't need reprogramming, nor does the factory need manually adjusting between each production batch.
While the biscuit example is a very simplified case study, it demonstrates how modularization can allow manufacturers to change the application of hardware to add flexibility to production.
Innovation
The rearrangement of modules also offers the opportunity to test and experiment with the food manufacturing process. It gives manufactures the opportunity to see which hardware works better where, by temporarily repositioning modules rather than exhausting the capacity of the entire production line.
Modules can be used to create a smaller version of the production line, allowing manufacturers to build a mental picture of what production could look like going on mass. For instance, should a food manufacturer want to begin production of a brand-new product, it is beneficial to run a test batch of this first. This also helps demonstrate how to scale up for larger production, whilst accurately determining a time to market estimation.
This testing process also provides an opportunity to learn from the data generated. For instance, calculating how many operators would be required for production and identify opportunities to improve the effectiveness of manufacturing and calculate process capability index (CpK) values.
A modular approach can allow food processors to add, remove or change hardware from a production line, with almost no interruption. In the food manufacturing industry, processes must be reliable, repeatable and error free, with the ability to adapt and quickly ramp up production when necessary.
The market, and its ever-changing demands, are moving faster than ever, and food manufacturers must move with it. That's why, having access to industrial parts through suppliers, such as EU Automation, can support food manufacturers with their efforts for modular production equipment.
For more information on how to source automation parts for modular production lines, please visit: www.euautomation.com/us.
Comments (0)
This post does not have any comments. Be the first to leave a comment below.
---
Post A Comment
You must be logged in before you can post a comment. Login now.
Featured Product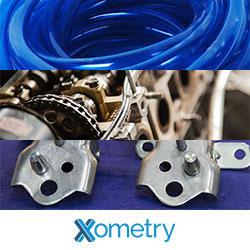 Xometry is your source for custom parts. Now, in addition to getting instant quotes on 3D Printing, CNC Machining, Sheet Metal, and Injection Molding, customers can create and send RFQs for die casting, stamping, and extrusion work to our nationwide network of pre-vetted manufacturers with just a 2D drawing. You will receive and be able to review responses from qualified shops within 7 days on an advanced web-based RFQ management platform. To learn more go directly to our site to issue and RFQ today. Stop wasting time managing RFQs through email and by phone, and start issuing RFQs at scale and in the cloud.