COVID-19 takes digitizing the factory floor from inevitable to urgent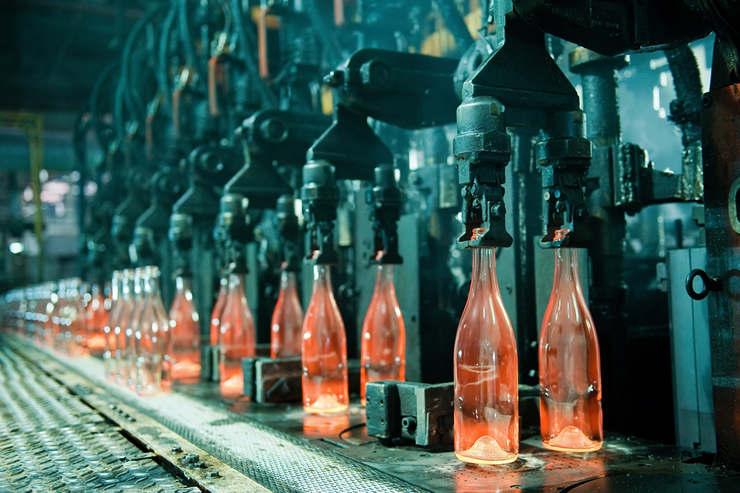 Manufacturing is facing a critical turning point. The brave factory teams that make essential goods - the masks, gloves, and gowns hospitals need, the toilet paper missing from grocery shelves, and much of our food - are racing to keep production going and their people safe. They are distributing sanitizer, staggering shifts to reduce contact, and trying to get everyone who's non-essential out of the factory.
Amidst massive uncertainty, one thing is crystal clear: business-as-usual is no longer an option. Now is the time when digitizing the factory floor becomes critical for survival.
Whether it's called Industry 4.0, Industrial Internet of Things (IIoT), or smart manufacturing, the digitization of the factory floor - defined here as having real-time, remotely accessible digital collaboration systems in place - has been slowly and inevitably inching forward. Digitization represents the difference in which factories will have the efficiency, flexibility, and productivity needed to compete in the future. However, while many manufacturers, especially larger plants, have digitized, many are lagging.
Now, COVID-19 has changed the game.
Digitization is suddenly urgent - it is already influencing which factories will survive. Now, it is no longer a question of if plants need to digitize, but whether it can be done in time.
First, digitization supports continuity of operations under social distancing - whether in the plant or operating remotely, real-time visibility to the factory floor helps managers ask the right questions and make good decisions swiftly. Teams can manage via a combination of phone, text, and email, but real-time visibility, alert systems, and communication tools make working together regardless of time and location more seamless and productive.
Second, the interruption of old habits has created an opportunity for new ones. As Churchill said, "Never let a good crisis go to waste." This moment of total disruption is the perfect time to build the right new habits. Behavioral change is the top challenge to successful digitization - and will never be easier than right now, as the pandemic interrupts old habits. New habits are being created as you read this. You can either let these new habits evolve haphazardly or be deliberate in guiding the shift to new ways of working that are critical for future survival.
Third, waiting is no longer a strategic option. COVID has amplified the trends making digitization inevitable: relentless pressure to optimize, supply chain unpredictability, and the need to capture retiring teammates' knowledge and leverage experts remotely. Manufacturers who have already digitized are ahead of the curve, and those who make the shift now are well positioned to catch up (or even leap ahead). Those who don't will be wondering later why they're left in the dust.
With the urgency clear, let's get to the good news: Digitization has become easier than it was before. From my experience digitizing dozens of factory teams across diverse and challenging environments:
Today's digital solutions don't look like yesterday's. Whereas in the past, digitization might have involved months of integration, consultants, and training, there are now solutions that can be deployed in a day, require zero integration, are easy to use and provide value from day one.
"All or nothing" and upfront fees are old school. Modular systems and low monthly fees create flexibility and make digitization accessible to factories of all sizes.
Don't underestimate who can participate. Now that so many people manage their lives on a smartphone, technologies with simple and familiar design can be used immediately with little or no training. We've seen front line workers with limited business technology experience become avid users of real-time software - and for those without smartphones, SMS alerts are a hit.
The best systems will delight your team. Well-designed systems will not only support the enthusiasts on your team to make their work easier and more effective, but also have features that deliver value without pain for those who don't want to learn something new - such as automatic email reports, or alerts when something is wrong. And for the team as a whole, having a shared source of truth through real-time visibility helps eliminate finger-pointing and pointless arguments, a relief for everyone.
In sum, COVID has taken digitizing the factory floor from a "nice to have" future investment to critical. The shift is inevitable - and it has never been easier than it is now. For your operations to make it through COVID and thrive on the other side, there is no time to waste.
Lauren Dunford
CEO and Co-Founder of Safi Analytics
Comments (0)
This post does not have any comments. Be the first to leave a comment below.
---
Post A Comment
You must be logged in before you can post a comment. Login now.
Featured Product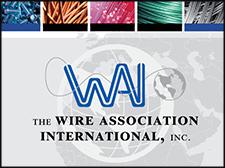 The Wire Association International (WAI), Inc., founded in 1930, is a worldwide technical society for wire and cable industry professionals. Based in Madison, Connecticut, USA, WAI collects and shares technical, manufacturing, and general business information to the ferrous, nonferrous, electrical, fiber optic, and fastener segments of the wire and cable industry. WAI hosts trade expositions, technical conferences, and educational programs.