Ensure the Quality of Food through innovative Sieving solutions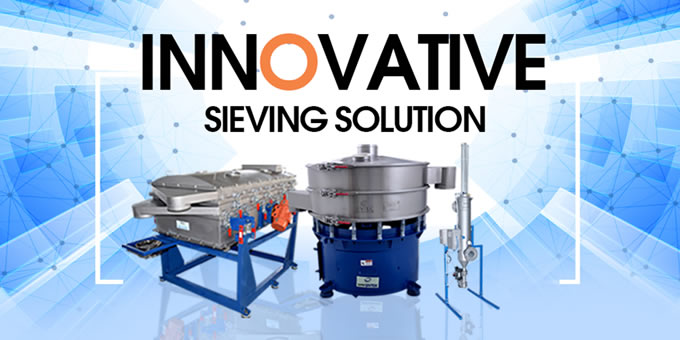 Foodborne illness is the global threat to the world. Associations and government bodies have put up strict guidelines to follow in the processing line. Therefore, manufacturers are bound to use hygienic food processing equipment to meet the regulations.
World health organisation (WHO) reported that every year one in ten people suffer from foodborne disease. More than 500,000 people die every year just due to food borne disease in which children are more at risk.
The food industries are reaching new heights through globalization and providing its product into the international market. These manufacturers are pressurised to use strict food safety norms by international associations like USDA, FDA, cGMP and 3-A Dairy.
Lab testing equipment and facilities are available to detect the impurities but what if the impurities are separated at the initial level. This can save lots of resources to go into waste and saves lots of time. Results into increase in production and decrease in cost.
When we want to ensure quality and safety of food, manufacturers must put focus on incoming material in hygienic environment. Cleanliness to be maintained where the material is coming in contact with the food material.
Raw Material Quality Check:
Not all the raw material manufacturers are ensuring the food material purity. Dust, metals, rocks or many impurities can be involved when you procure the raw material. It is always a good practice to check the quality of raw material and sieve with a proper screening system to ensure that it does not have any kind of impurities.
The Vibrating Screen not only removes the impurities but also keep other equipment from getting corroded and protect it from cross contamination.
Cleanliness and Hygiene:
Cleanliness is the major requirement in any food processing industry. You will have to keep the equipment clean before and after the batch processing. Sanitary sieving solution gives clean and hygienic surface where the chances of cross contamination is none. Cleaning the equipment is easy because it has handy assembling and disassembling design and can be done without the use of major tools.
No Cross Contamination:
Many equipment in the processing line gets contaminated by bacteria or other microorganisms and they stuck and into pores or entry point in the equipment. This will lead to spread of foodborne illness to consumers.
Sanitary sieving solution disallow the contamination because it has no pores defect and comes in enclosed system to screen. It prevents the contamination and eliminates the spread of harmful contaminants into the processing environment.
Safety of Operating Environment:
As the enclosed system protects the food material from getting contaminated it also helps the processing environment to keep hygiene while sieving process. Workers, Operators and other material are secure from harmful substances.
Sieving the food material at right point can prevent the foodborne illness and improve the quality of food material. Therefore many industrial leaders are suggesting to use high quality vibro sifters and check screening sieves.
About the Author: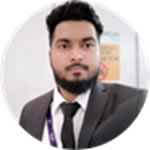 Akil Malek is the author and expert in the sieving & filtering technology at Galaxy Sivtek Pvt. Ltd. They are the leader in manufacturing vibrating screen, separators and Self Cleaning Filter to achieve high quality products and ensure that powders, granules and liquids are free from contamination and foreign particles.
Comments (0)
This post does not have any comments. Be the first to leave a comment below.
---
Post A Comment
You must be logged in before you can post a comment. Login now.
Featured Product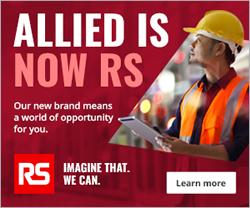 Become IoT Ready with RS PRO. Discover our new and extended range of sensors, data cables, HMI displays, network test equipment and more. RS PRO, our own brand, is here to support your IoT needs and help improve your operational efficiency. The RS PRO range of industrial IoT-enabling solutions from sensors, data cables and HMI displays to network test equipment will ensure you are IoT ready. View the full range of competitively priced products at rspro.com.