The Role of Hybrid Manufacturing in 3D Printing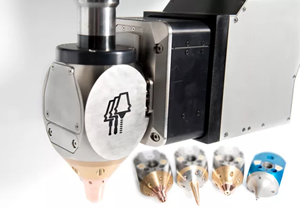 Michael Molitch-Hou for Engineering.com: Between the worlds of CNC machining and additive manufacturing (AM), there lies a bridge technology referred to as hybrid manufacturing. Hybrid systems combine both production techniques to join the benefits of subtractive and additive processes—the precision of the former with the freedom of the latter.
One of the first companies to get hybrid manufacturing into the market is Hybrid Manufacturing Technologies, which develops specialty tool heads that make it possible to transform any CNC machine into a hybrid AM system. Now, over half of the hybrid machine tool models available feature tool heads from Hybrid Manufacturing Technologies.
As promising as hybrid manufacturing is for changing the way objects are made, the state of the technology makes it ideal for a specific niche in the market. To learn more, ENGINEERING.com spoke to Jason Jones, CEO and co-founder of Hybrid Manufacturing Technologies. Full Article:
Comments (0)
This post does not have any comments. Be the first to leave a comment below.
---
Post A Comment
You must be logged in before you can post a comment. Login now.
Featured Product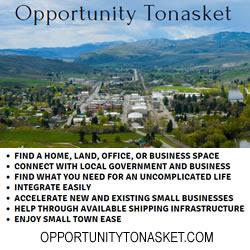 Our primary mission is to promote economic development and growth in the city of Tonasket, WA and surrounding area. This is a group of local citizens sharing a common goal. We wish to assist and promote existing businesses wishing to relocate, local businesses wishing to expand and local individuals wanting to startup a business. Preserving and enhancing the small town and rural lifestyle in a way which benefits everybody and maintains a healthy lifestyle. Opportunity Tonasket was created to be a hub for information and contacts with local city and county agencies, as well as local businesses and real estate connections. Their goal is to connect current and newly relocated individuals and businesses and "plug them in" with the best services, advice and experts in the area. Opportunity Tonasket is like a leg-up, as if one's already had a foothold in the community.