More production, more jobs? CMU pitches businesses on robotics in manufacturing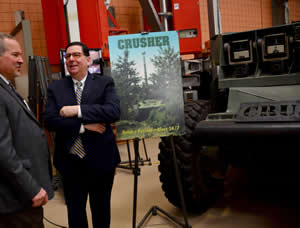 Daniel Moore, Pittsburgh Post-Gazette: At the National Robotics Engineering Center in Lawrenceville, two decades of robotics research is on display in the 28 gleaming plaques on the wall: inscribed patents for pieces of technology invented at Carnegie Mellon University.
Now, flush with government money and commitments from private industry, a nonprofit founded at the school is embarking on a new mission: selling the value of robotics and automation to American manufacturing.
The Advanced Robotics for Manufacturing Institute, called the ARM Institute, hosted more than 200 people from across the country on Wednesday at the cavernous research center for the ambitious undertaking's first membership recruitment meeting.
Over two-day discussions, the attendees — large corporations like Airbus and Wal-Mart, schools like Texas A&M University, workforce development agencies like Catalyst Connection — will begin to hammer out agreements that the institute hopes will lead to at least $173 million in private funding.
That money is in addition to $80 million secured in January from the U.S. Department of Defense, a grant that got the nonprofit off the ground. Full Article:
Comments (0)
This post does not have any comments. Be the first to leave a comment below.
---
Post A Comment
You must be logged in before you can post a comment. Login now.
Featured Product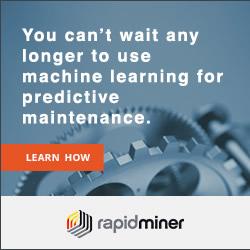 RapidMiner offers a data science platform that's built to enable people of all skill levels across the enterprise to quickly build and operate AI solutions to drive hard ROI for their organizations. Many data science tools are built to create accurate models, but cannot help manage the models into production, where they can have an impact. The platform covers the full lifecycle of the AI production process from data exploration and data prep to model building, model deployment and model operations. RapidMiner can help with a wealth of manufacturing use cases, like designing smart products, running smart factories, forecasting demand, ensuring quality, reducing production downtime, and managing supply chain risk.