Lorin Industries, Inc. President Park Kersman Will Contribute Expertise and Insights to Support Anodized Aluminum Community
Muskegon, MI- Lorin Industries, Inc., the global industry leader in the innovation and production of coil anodized aluminum, announces that Park Kersman, President of Lorin, has been elected as a board member of the Aluminum Anodizers Council. With this appointment, Kersman will draw on his deep subject matter expertise to provide insights and guidance to support the community of companies that create anodized aluminum, as well as those who use the material.

The Aluminum Anodizers Council is an international trade association for companies engaged in aluminum anodizing that supports members and users of anodized aluminum through education, advocacy, and promotion. The association's initiatives include a yearly Buyer's Guide, networking opportunities, advocating for the interests of its community, and listening to member input. The association's flagship event, the Anodizing Conference and Exposition, takes place annually, and its website hosts educational materials on anodizing's sustainability, durability, safety, and cost benefits.
As a third generation owner of Lorin Industries, with over 12 years serving at the helm of the company, Kersman's passion for anodized aluminum truly runs in the family. Kersman believes strongly in a culture of innovation and customer focus, values that will shape his work with the Aluminum Anodizers Council. Kersman's experience overseeing the creation of anodized aluminum for numerous iconic architectural projects across the globe will significantly inform his contributions to the association, allowing him to contribute his vision alongside his experience and expertise.
###
About Lorin
Lorin Industries, Inc. has provided coil anodized aluminum to markets worldwide for over 60 years. Our history of global leadership in anodized aluminum finishing for architectural markets began with bringing the process to market in 1953, and continues today with industry leading innovation. Lorin has worked with some of the world's foremost architects, designers, and fabricators to create new and exciting building designs that last throughout generations.
Whether used for exterior wall cladding systems, roofing systems, sunscreens, interior panels, or decorative interior applications, the possibilities for coil anodized aluminum are infinite. The natural beauty of Lorin's anodized aluminum finishes brings newly constructed and renovated buildings to life, while providing a strong durable surface that will never chip, flake, or peel. Additionally, Lorin's coil anodized aluminum products have been used for automotive, transportation, consumer appliances, and any number of other industries, with the same excellent aesthetics and durability long proven in architectural applications. At Lorin, we can help you reflect your vision with Lorin anodized aluminum.
Featured Product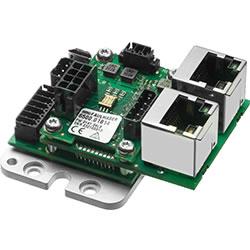 The FAULHABER Linear Actuator L series are designed to provide high performances in compact dimensions, these actuators can support large input speed, high output force and are suited for a wide range of applications like robotics, industrial machines and laboratory equipment.