More than 3,250 verified attendees convened in Montréal for the show's first event since 2018, across automation, design, packaging, solids, and molding hosting five co-located shows across Canadian manufacturing.
Advanced Design & Manufacturing Montréal, the largest Canadian manufacturing expo, returned after a four-year hiatus to welcome more than 3,250 verified attendees and nearly 200 international exhibitors at the Palais des congrès de Montréal in Montréal, Québec, representing a wide range of manufacturing and engineering segments across the Canadian market.

Taking place from Nov. 9-10, top-tier organizations across five co-located events Automation Technology (ATX) Montréal, Design & Manufacturing (D&M) Montréal, Expoplast, Pack Ex Montréal, and Powder & Bulk Solids Montréal all convened under one roof, attracting industry leaders such as AT Packaging, Centris Technologies, Elfe Plastik, Harpak-ULMA Packaging LLC, HIWIN Corporation, Ingeniu, Manufacture Scorpion Inc., Mecademic, Sugatsune Canada Inc., and Wipotec-OCS.
More than 30 hours of educational sessions were held in French and English with well-attended stages throughout the two-day show, including special welcome keynote Charles Milliard, President and CEO of the Fédération des Chambres de Commerce du Québec (FCCQ) and Stewart Cramer, the Chief Manufacturing Officer of Next Generation Manufacturing Canada (NGen).
Milliard opened the expo stressing the importance of manufacturing in Québec, detailing the importance of continuously working to create an innovative business environment that bolsters different manufacturing verticals in the region.
"The manufacturing sector represents 12.6% of Québec's GDP, 497,000 employees and 13,600 businesses," said Milliard, "ADM Montréal is an opportunity to discover a wide range of recent business solutions from all areas of the manufacturing supply chain, all presented by industry professionals and representatives of global suppliers to fuel the discussion on various major topics."
Overall, manufacturing is the second-largest industry in Québec, establishing itself as a global leader in creating system integrations, artificial intelligence (AI), sensors, machine vision and automation.
"Having our speakers discuss the success in Canadian manufacturing across all platforms showcases the leadership Canada has in the industry on a North American and global stage," says Shamara Ray, Group Event Director. "Advanced Design & Manufacturing Montréal creates the opportunity to engage with detailed ingenuity in engineering solutions across several specialized industries while also learning about new technological developments, investments and innovations on a local and international scale in the heart of Québec's international manufacturing hub."
Manufacturers and engineers will have another chance to connect across multiple platforms in the Canadian manufacturing industry at Advanced Design & Manufacturing Toronto from May 9-11, 2023, at the Toronto Congress Centre. Interested registrants can send a registration request to admtoronto.com to reserve a pass for the event.
About Informa Markets Engineering:
Informa Markets' Engineering portfolio is the leading B2B event producer, publisher, and digital media business for the world's $3 trillion advanced, technology-based manufacturing industry. Our print and electronic products deliver trusted information to the engineering market and leverage our proprietary 1.3 million name database to connect suppliers with buyers and purchase influencers. We produce more than 50 events and conferences in a dozen countries, connecting manufacturing professionals from around the globe. The Engineering portfolio is organized by Informa, the world's leading exhibitions organizer that brings a diverse range of specialist markets to life, unlocking opportunities and helping them thrive 365 days of the year. For more information, visit www.informamarkets.com, and keep up to date with the latest Informa Markets engineering news on Twitter, Facebook and LinkedIn.
About Informa Markets:
Informa Markets creates platforms for industries and specialist markets to trade, innovate and grow. We provide marketplace participants around the globe with opportunities to engage, experience and do business through face-to-face exhibitions, targeted digital services and actionable data solutions. We connect buyers and sellers across more than a dozen global verticals, including Pharmaceuticals, Food, Medical Technology and Infrastructure. As the world's leading market-making company, we bring a diverse range of specialist markets to life, unlocking opportunities and helping them to thrive 365 days of the year. For more information, please visit www.informamarkets.com.
Featured Product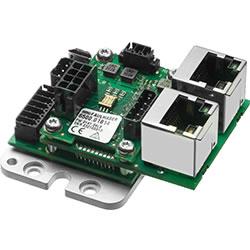 The FAULHABER stepper motor AM3248 raises the bar in terms of performance and dimensions. Offering up to 10,000 rpm, it achieves five times the speed of comparable stepper motors. Combined with a gearhead reduction of 100:1, it supplies a torque of 5 Nm. With a diameter of just 32 mm, it is suited for a wide range of applications in areas such as aerospace, laboratory automation, the semiconductor industry, robotics and 3D printing. Learn more!