ELITER Packaging Machinery has reached an agreement with SIEMENS China to cooperate in the R+D+I of Wrap-Around Sleever which is a kind of packaging machinery used for carton sleeving packaging. The two companies expect the machine can be launched into the market by the end of 2022.
ELITER Packaging Machinery recently has reached an agreement with SIEMENS China to receive technical support from the later in the development of Wrap-Around Sleever, which is a kind of packaging machinery designed for the carton sleeving packaging automation, to be more exact, sleever can place sleeve blanks on containers such as trays, pots, tubs, etc., usually used for ready meals and microwavable foods, slide the sleeves around the containers and seal on the bottom with hot melt glue.

The two companies will start the project in May and expect that the "made-in-China" Wrap-Around Sleever can be introduced to the market by the end of 2022.
"We have witnessed a conspicuous increase in the market volume of food industry during the recent years, giving the fact that products such as ready meals, self-heating meals consumed and their market volume in China have been upsurging. However, food manufacturing companies have long been relying on imported machinery which are of higher cost, or they can only turn to local made fair-average quality cartoners as an alternative for carton sleeving automation. The market calls for a local packaging machinery manufacturer to offer an adapted solution.", said Zhiwei Bao, general manager of ELITER Packaging Machinery
The Wrap-Around Sleever by ELITER Packaging Machinery and SIEMENS will be developed fully on SIEMENS platform, featuring the SIMOTICS S series servo drives and SINAMICS V90 multi-axis servo controller. "As our guideline, we should offer the market packaging automation solutions of quality that does not fall behind of customer's expectation and of fine quality and performance. It has been a stereotype that packaging machines made in China are cheap, which, to some extent, is true because some companies have been competing in terms of price and in the long term it is inevitable that the quality of machines made gradually concedes to the limited sales prices, causing a negative circle.", said Bao.
About ELITER Packaging Machinery
ELITER Packaging Machinery is a recent set trading mark of HUANENG Machinery, which is a family business in the packaging machinery industry for three generations and a Chinese SME. The company's excellence in marked with the local market-leading film overwrappers, and is now reinforcing its presence at an international level offer, apart from overwrappers, cartoners and the upcoming wrap-around sleevers worldwide.
Featured Product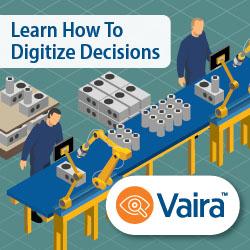 Pleora's Visual Inspection System helps operators detect errors and defects for unique component types, assembly steps, and custom low-run products where automated optical inspection (AOI) is too complex and expensive. The system helps DICA Electronics: Avoid costly, errors as a result of detecting errors at different phases in production, Speed time in detecting the root cause of the in-field errors with Tracking & Reporting apps for traceability, Maintain consistency in training new employees on requirements or with staff any time a new product is added, Easily train the system using 'good product' images for multiple product lines with no programming skills required, Reduce subjective decision-making, especially over a long shift, reducing error-escapes.