Piezo Motion partners with Advanced Motion Systems to bring its disruptive micro-precision motors to Advanced Motion's customer base
Piezo Motion, a Brain Scientific (OTCQB:BRSF) company, and Advanced Motion Systems today announce a distribution partnership. Piezo Motion is a developer and leading manufacturer of precision motor technology. Advanced Motion Systems, based in central New York, specializes in industrial automation products and services. Through the partnership, Advanced Motion will expand its market by offering piezoelectric motors to original equipment manufacturers (OEMs) across New York.

Piezo Motion's multifaceted rotary and linear motors are built with technology that provides a stable, accurate motor that is designed specifically for OEMs that require ultimate speed, size and accuracy.
"Piezo Motion has a unique offering that no one else has, which is the simplicity of the device compared to the competition, and it really got me excited," explained Tony Overy, president of Advanced Motion Systems. "At the core of our business is motion control. With Piezo Motion we will focus on working with OEMs in the commercial space who need motion control for hand-held devices or medical instruments."
Piezo Motion motors are used globally for a variety of applications. These include laboratory instruments, biomedicine, optics, semiconductors, nanotechnology industries, and industrial electronic and automotive systems, along with an expanding portfolio of products that combine performance with dramatically lower cost over conventional piezo solutions.
"We are pleased with the market's reaction to our breakthrough technologies," said Hassan Kotob, chairman and CEO of Brain Scientific. "Our products will allow Advanced Motion to provide innovative and unique solutions to their customers."
About Piezo Motion
Piezo Motion (piezomotion.com), a Brain Scientific company, is a leader in precision motor technology with multimillion-dollar investments in research and development of affordable piezoelectric motors to meet, and exceed, the needs of today's global markets. The company is committed to the development of innovative technology and motion products that enhance functionality in a multitude of applications. The company works with startups, OEMs, research institutions and industrial companies from around the world, empowering the visionaries behind their products.
About Brain Scientific
Brain Scientific (brainscientific.com) is a medical technology company with multiple patents and FDA-cleared products. Brain Scientific is committed to developing next-gen solutions that advance the future of neurodiagnostic and OEM medical devices. Brain Scientific has two product lines covering neurology and precision motion. The NeuroCap and NeuroEEG are smart neurological diagnostic devices that simplify administration, shorten scan time and cut costs. The Piezo Motion product line consists of ultraefficient compact precision motors that will drive the next generation of medical devices. To learn more about Brain Scientific's corporate strategy, products or investor relations, please visit brainscientific.com.
Featured Product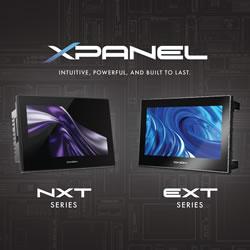 CIMON-XPANEL is a Windows CE based HMI unit. A combination of software and hardware, suitable for various monitoring needs within industrial sites.