The latest episode of the Minds on Manufacturing podcast discusses the importance of getting more women into the industry, which will not only fill important jobs but also contribute to the success of manufacturing companies. Companies with diverse workforces are more innovative and profitable, studies show.
The latest episode of the Minds on Manufacturing podcast focuses on the benefits of getting more women into manufacturing jobs, which would spur innovation and growth for individual businesses, the manufacturing industry and the U.S. economy.

Manufacturing executives rank talent as the top driver of manufacturing competitiveness, yet women are a huge pool of untapped talent. Women make up about 47 percent of the overall U.S. workforce, but only 29 percent of the manufacturing workforce, according to U.S. Bureau of Labor and Statistics.
That gap has had serious implications as the manufacturing industry faces a continued shortage of skilled workers.
Titled The Diversity Dividend, the new episode features interviews with:
•Lindsey Lawton, a Minnesota college student pursuing a career in welding
•Allison Grealis, president of Women in Manufacturing, the only national trade association for women in the industry
•Joy Abbitt, territory manager for a machinery dealer who has excelled in male-dominated fields her entire career, including as an avionics technician on F-18 Super Hornets in the U.S. Navy
Grealis said research has consistently shown that manufacturing companies with diverse workforces and leadership groups are more innovative and competitive.
"Diverse companies are just more profitable," Grealis said. "They have higher revenue and are better at capturing new markets. But it's not just that, these companies are setting themselves up to be leaders far into the future. That's because research also shows that young people, the job seekers of today and tomorrow, are looking for a diverse workforce."
According to Glassdoor, 76 percent of job seekers and employees say that a diverse workforce is an important factor when evaluating companies and job offers.
Lawton said exposing all high school students to typically male-dominated jobs is key to attracting young women into fields like welding.
"I made my very first spark the first semester of my freshman year of high school," she said. "My high school has a well-developed welding program. My older brother took it and told me to try it. I didn't really even know these jobs were possible."
Abbitt, who is now the Florida territory manager for BluTec Machinery, said her mechanical aptitude led to the opportunity to work as an avionics technician on fighter jets while serving in the U.S. Navy.
While working in a male-dominated industry can be intimidating, being knowledgeable and confident goes a long way, she said.
"I do think it can be intimidating to go into certain typical male professions," she said. "It can be challenging and difficult but one of the most rewarding things is succeeding in that environment."
About Minds on Manufacturing
Produced by MC Machinery Systems, the Minds on Manufacturing podcast covers timely topics in fabricating, machining and manufacturing in general. It is available on all major podcast platforms including Apple Podcasts and Spotify. For more information, visit https://www.mcmachinery.com/minds-on-manufacturing-podcast.
About MC Machinery Systems
A subsidiary of the Mitsubishi Corp. and headquartered in Elk Grove Village, Ill., MC Machinery Systems is a premier North American supplier and servicer of fabrication and milling equipment, including Mitsubishi lasers, EDMs and automation systems. Serving industries including aerospace, mold and die, job shops, medical and energy, MC Machinery offers a large, regionalized service network, an experienced application support team and multiple technology and training centers in the U.S., Canada and Mexico. Visit www.mcmachinery.com for more information.
Featured Product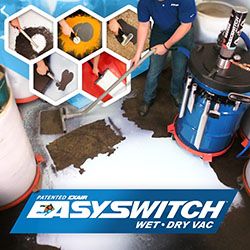 EXAIR offers many cooling products. Cabinet Coolers keep enclosures cool. Super Air Knives produce a quiet, hard-hitting curtain of air for cleaning, cooling and more. Cold Guns are an excellent alternative to messy mist systems. Learn more now. https://exair.co/184_cclp