- Extends End-to-End Digital Manufacturing Platform with New Traditional Manufacturing Partners - Now Offering Six Traditional Manufacturing Technologies to Service Growing $39 Billion Digital Manufacturing Market - Provides Full Traceability Across Digital and Traditional Manufacturing Methods - Enables Customers to Scale Seamlessly in Transforming Digital Files into Physical Products
Shapeways, a leading global digital manufacturing platform driven by proprietary software, continues to disrupt the global manufacturing market with the addition of six verified traditional manufacturing technologies as part of its global supply chain of verified printer, materials and global manufacturing partners.

On April 28, 2021, Shapeways entered into an Agreement and Plan of Merger and Reorganization with Galileo Acquisition Corp. (NYSE: GLEO), a special purpose acquisition company, pursuant to which Shapeways will be acquired by Galileo. Upon the closing of the acquisition, the combined company will be named Shapeways Holdings, Inc. and is expected to remain listed on the NYSE. The business combination values Shapeways at a $410 million pro forma enterprise value. The transaction is expected to provide more than $195 million of net proceeds to Shapeways, including a $75 million fully committed common stock PIPE, which implies an equity value of $605 million assuming minimal redemptions by Galileo shareholders.
The merger with Galileo and the expansion of traditional manufacturing offerings complement Shapeways' vision of making 3D printing and digital manufacturing more accessible than ever. "Shapeways' goal is to give our customers around the world the flexibility to scale on-demand production seamlessly while maintaining the highest levels of quality," said Miko Levy, CRO at Shapeways. "By offering more options for production, customized fulfillment and improved supply chain agility for distributing end-use parts, we provide the manufacturing support and continuity needed to skyrocket business success."
Quality Production Parts at Scale
Shapeways' customers require high-performance parts for applications in medical, aerospace, industrial, automotive and many more for manufacturing at scale. In expanding its end-to-end digital manufacturing platform, Shapeways has continued to embrace a vendor-agnostic approach to hardware and materials providers offering the following traditional manufacturing capabilities:
CNC Machining - subtractive manufacturing process relying on computerized controls to remove materials to create parts
Machine Tooling - engineering of jigs and tools to make parts
Injection Molding - creating parts by pouring molten liquid into a mold, where the desired parts solidify
Vacuum Casting - casting process that uses a vacuum to draw liquid into a mold where the desired structure then is formed
Urethane Casting - silicone molds filled with polyurethane
Sheet Metal - used to make highly industrial parts for applications in a variety of industries, such as automotive and aerospace
Vendor-Agnostic Verified Partner Network
Shapeways remains agnostic to hardware and material providers, across both additive and traditional manufacturing capabilities. As volume demands intensify, the company can rely on its global network of partners to deliver a mix of manufacturing and service delivery options.
While 3D printing is a highly flexible production option, for example, injection molding can be more suitable for companies on the threshold of mass production. Shapeways facilitates customer potential to manufacture quality products at even the largest scale, whether that includes 3D printing or a conventional technique like CNC machining.
About Shapeways
Shapeways' digital manufacturing platform offers customers access to high quality manufacturing from start to finish through automation, innovation and digitization. The company's purpose-built software, wide selection of materials and technologies, and global supply chain lower manufacturing barriers and speed delivery of quality products. Shapeways' digital manufacturing services have empowered more than one million customers worldwide to produce more than 21 million parts using 11 different technologies and 90 different materials and finishes. Headquartered in New York City, Shapeways has ISO 9001-compliant manufacturing facilities in Long Island City, N.Y., and the Netherlands and a network of innovative partners around the globe. It was founded in 2008 and spun-out of the Lifestyle Incubator of Royal Philips Electronics in 2010. Investors include Lux Capital, Union Square Ventures, Andreessen Horowitz, INKEF Capital, Index Ventures and Hewlett Packard Ventures.
Featured Product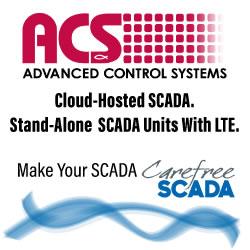 SCADA Edge Connection Devices. Monitor and control your remote assets from anywhere. Simple and self-contained units. Cellular telemetry with the best service plans in the industry. Welcome to the future of SCADA Edge Connection.