The UK Government's roadmap out of lockdown suggests that strict social distancing measures will be in place until summer. However, businesses that have implemented remote monitoring, access and control during the pandemic, could enjoy the benefits for years to come. Here, Andy Conway, sales manager of embedded solutions provider, Recab UK, explains how smart routers could help ensure reliable and secure communication long into the future.
During 2020, many businesses were forced to carry out maintenance checks remotely, due to social distancing laws and work from home policies. However, there are other advantages to remote monitoring and control technology, on top of the engineer's safety and convenience. In fact, two common benefits are reduced time and cost, as configuration, maintenance and updates for plant equipment located at a distance often involves travel and multiple calls for diagnostics, on the part of the technician. In the event of a breakdown, the equipment owner not only has to take the technician's time into account, but also the cost of the unscheduled downtime. This can be added to by the cost of wasted trips for misdiagnosed issues and the costs of provision for the right, or wrong, parts in the needed locations.

For businesses looking to take advantage of remote monitoring, access and control, there's one vital piece of equipment that they shouldn't go without — an industrial router specifically designed for secure and reliable remote access, like the MRX series by INSYS icom.
MRX routers combine critical applications level IT security with state-of-the-art technology, high computing power per watt and easy configuration. These smart devices by INSYS icom run on the hardened icom OS operating system, which supports stateful Firewall, OpenVPN, IPSEC, Open SSL, LXC containers with https web interface.
Every business has different reasons and requirements for remote monitoring and control, which means they often struggle to find the hardware to match their application and available connectivity at the site.
The MRX series is a modular router family, giving users different options for connection type and the chance to have redundant connections. MRcard modules support Ethernet, Fibre, ADSL/VDSL and cellular LAN and WAN connections. MRX3 and MRX5 support MRcards with the option for additional power connections, providing power and connectivity redundancy as well as increasing the number and type of devices that can be connected. Future updates include international cellular modules, I/O modules and 5G updates.
MRX routers, as well as SCR, ECR and MRO, offer excellent security. They have good secure external access but also enable multiple profiles, extending admin control while still allowing users to view and capture data as they are enabled to do so.
By supporting multiple connection options in one router package and with WAN chains support, MRX routers massively increase the availability of connections to remote sites. This reduces the chance of a physical visit being needed and can be used to save costs for connections and data transmission.
While we'll be glad to see the back of social distancing guidelines, there are some new working practices that we should stick to — remote access and control being one. For more information on the INSYS icom MRX series routers, or any other models, call Recab UK on 01634 300900.
Featured Product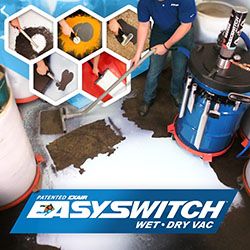 EXAIR's new FullStream Liquid Atomizing Nozzle has a full cone spray pattern for cooling, cleaning, washing, rinsing and more. The right-angle design is compact and operates at up to 250 PSIG liquid pressure. https://exair.co/184_5183