PI's V-817 linear stage series with ironless 3-phase linear motors is well-suited for precision automation applications such as sensor and camera positioning, laser welding, optical and tactile testing, and wafer processing and inspection.
PI introduces a new motion controller and precision linear stage family geared towards precision industrial automation applications. The V-817 linear stages, engineered for highly dynamic and precise motion, boast a load capacity of 600N, travel ranges from 8" (204mm) to 32" (813mm), and velocities to 3000mm/sec. Driven by 3-phase linear motors and guided by robust recirculating ball bearing guides, the low-profile design of only 63mm minimizes moving mass and tilting errors. An integrated linear encoder provides less than 1nm resolution and when operated with PI's industrial motion controllers, the stages achieve 10nm minimum incremental motion, 1µm bidirectional repeatability, and 2.5µm accuracy.

XY Stage Configurations
Stages can be combined for XY motion thanks to an available platform with a triple M6 hole pattern. The V-817 is only 63mm high (without the platform), making it easy to integrate into compact machine assemblies.
EtherCat Compatible Motion Controller Family
The stages are compatible with the new G-901 industrial motion controller family. These controllers are based on ACS hardware with EtherCat connectivity, providing up to 1500W output per axis. Many advanced control features, such as Servoboost, NanoPWM and special algorithms for Gantry Control, laser triggering and high speed contouring, are available and improve the throughput and performance in applications from Laser Machining to 3D Printing.
Specifications, Datasheets, More Information
V-817 High-Load Linear Stage»
G-901 Motion Controller for High Power Requirement»
Working with You
PI's in-house engineered systems and components have enabled customers around the world to increase their productivity and technological advantage for 5 decades. With a large basis of standard precision motion products and proven methodologies, PI is in the position to quickly modify existing designs or provide a fully customized OEM solution to fit the exact requirements of your application from the whole motion range from finger-tip sized nano-positioners to large scale stages with long travel ranges, through a plethora of different drives and guiding systems.
USA / Canada
http://www.pi-usa.us | info@pi-usa.us |(508) 832-3456
About PI
PI is a privately held company that designs and manufactures world-class precision motion and automation systems including air bearings, hexapods and piezo drives at locations in North America, Europe, and Asia. The company was founded 5 decades ago and today employs more than 1300 people worldwide. PI's customers are leaders in high-tech industries and research institutes in fields such as photonics, life-sciences, semiconductors and aerospace.
Featured Product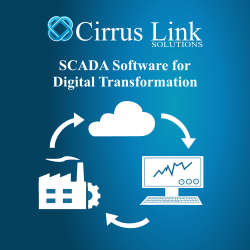 In this webinar, Cirrus Link Solutions CTO and co-inventor of MQTT, Arlen Nipper, will discuss how to get OT data from Industrial applications and deliver it to AWS IoT SiteWise with minimal configuration and zero coding. Arlen will be joined by Thomas Cummins of AWS to describe the powerful data analytics tools available for big data analytics.With the use of Inductive Automation's Ignition platform, and Cirrus Link MQTT modules and Sparkplug SiteWise Bridge, properties and hierarchy are 100% self-discovered by SiteWise. Real time data is securely and efficiently delivered directly to the SiteWise time series database for Big Data Analytics, ML and AI. This solution provides the simplest data ingest for AWS SiteWise delivering the Digital Transformation organizations are striving to achieve.