Equipment ideal for precision medical applications on display in booth # 2911
MONROVIA, CA - Amada Miyachi America, Inc. will highlight its industry-leading laser marking equipment and systems designed to help medical technology engineers solve manufacturing challenges at MD&M West, February 11-13, 2020, at the Anaheim Convention Center, Anaheim, CA. On display in booth 2911 will be the WL-300A Laser Marking Workstation integrated with a picosecond laser, the Sigma Femtosecond Laser Tube Cutting System and the company's latest weld checkers for monitoring and managing key welding variables in process development and production environments. Other equipment in the booth includes the UB29A Linear DC Micro Welder paired with the Series 320 Electronic Low Force Weld Head System.

The WL-300A Laser Workstation will be integrated with a picosecond laser, which is particularly well-suited for black, corrosion-resistant laser marking of stainless steel medical tools and devices. System options include an XY table, rotary stage, cover gas module, fume extraction, bar code reader and camera systems to tailor the machine to specific processing needs. Representatives from Amada Miyachi America will demonstrate dark marking on stainless steel tubes.
The Sigma Fiber Laser Stent & Tube Cutting System on display features high speed linear motors and the latest generation digital controller to minimize tool path cycle time. The system will be shown with a femtosecond laser, which utilizes cold ablation cutting to produce unrivalled edge quality and significantly reduces post-processing costs.
Stop by the booth to see a variety of weld checkers and monitors, ideal for identifying process trends and improving quality by ensuring process stability and identifying ideal parameters and control limits for successful welding.
Visitors to the booth can also see a range of high precision, resistance welding equipment, including the industry-leading UB29 linear DC micro welder, offering precision control for micro-miniature resistance welding. The UB29 is a perfect choice for wire assemblies, sensors, connectors, squibs, catheters, orthodontic appliances, pacemakers, implantable hearing devices and battery packs. It will be shown with the Series 320 weld head with a programmable force range down to 200 grams, designed for use in either automation or benchtop welding.
###
About AMADA MIYACHI AMERICA
Since 1948, Amada Miyachi America, Inc. has worked to achieve one goal: to solve customer's manufacturing challenges. Knowing there is no one solution that fits all, the company strives to provide customers with innovative and reliable manufacturing technology solutions in an effort to be their single source provider. Amada Miyachi America manufactures equipment and systems for resistance welding, laser welding, laser marking, laser cutting, hermetic sealing and hot bar reflow soldering and bonding. The company serves a wide range of markets including medical devices, battery, aerospace, automotive and electronic components. Amada Miyachi America is an ISO9001 certified company. Contact Amada Miyachi America at info@amadamiyachi.com. Learn more about the company's products and services at www.amadamiyachi.com.
Featured Product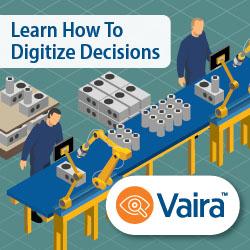 Pleora helps to lower costs, automate manual processes, and improve efficiencies for global brands in the consumer goods, pharmaceutical, life sciences, packaging, and transportation markets, and provides a unique hybrid approach with a "no code" software and hardware platform for AI development and deployment.