The coming decade will feature a revolution in technology that will change everything. Ubiquitous 5G wireless capabilities are right around the corner and with them the "Intelligence of Things" – wireless connectivity combined with Artificial Intelligence. Industries that don't prepare properly for the new technology are in danger of uncontrolled data costs.
(Syosset, NY) January 27, 2020 - As industries worldwide spend billions to expand 5G networks and operate in the "Intelligence of Things" (the place in technology where the "Internet of Things" (IoT) and Artificial Intelligence (AI) converge) experts warn that companies that want to survive must prepare for enormous changes to the way they handle the data management side of their business. "5G wireless connectivity will introduce new solutions that will change the way we live our lives and the way companies do business," said Darren Sadana, CEO of ChoiceIoT, a telecommunications company specializing in IoT and wireless connectivity. "One of the challenges for companies will be how they manage their data and control data costs.

Investment in 5G is driving IoT growth. The leading U.S. wireless companies - Verizon, AT&T, Sprint and T-Mobile - each reported impressive increases in capital spending toward delivering next-generation speeds. Combined, the four operators recorded total capital expenditures of $55.71 billion during calendar year 2018, up from $53.72 billion in 2017.(1) It is expected that all four will have some form of coast-to-coast 5G coverage by the end of 2020.
Sadana listed healthcare, hospitality, manufacturing and transportation as a few of the many industries that will be radically transformed by innovation. "It is the companies within these industries that need to understand the implications of 5G technology," he said. "Their IT departments need to prepare for the heavy data loads as newer technologies are introduced." These industries need to have plans in place that will help them monitor and track explosive data that comes with new technologies and 5G wireless introduction, Sadana added. Sadana warned that currently they are not equipped to manage and monitor large amounts of data in real time in a cost effective way.
Some experts have predicted that the total bill for the 5G rollout throughout the globe will exceed $2.7 trillion by the end of 2020.(2) The number could be even higher, as we see more smart cities emerging, which are entirely dependent on IOT capabilities. Worldwide, there are 30 billion connected devices already; 5G and the IoT will expand exponentially the possibilities for more wireless connectivity in the medical and manufacturing fields, as well as in transportation, with automated vehicles and connected driving already on the horizon. As 5G and the IoT push the technology forward, new opportunities will present themselves, transforming how business is conducted worldwide.
Market observers note that the 5G rollout, while incomplete, is moving at a much faster pace than the 4G rollout of 10 years ago. At least 40 mobile network operators worldwide launched 5G service in 2019. By comparison, just four operators got 4G service up and running in that technology's first year.(3)
The growth of IoT has spawned IoT as-a-service (ITaaS), an operational model where the information technology (IT) service provider delivers an IT service to a business. IoT experts and others agree that as 5G expands, businesses will need a performance-based monitoring solution for customers to easily manage and scale their wireless deployments; something that will get them performance statistics, alerts and usage information in real time, so they can pinpoint usage in real-time, which is essential to controlling costs.
According to Sadana, choosing the right IoT wireless connectivity partner is critical to lowering costs and managing large amounts of data, as customers need access to real-time statistics of each deployment. "This will enable wireless users to monitor performance and make on-the-fly decisions that will impact the bottom line," he said.
About Choice IOT
Choice IoT provides a wireless connectivity and an IoTSaaS management platform for IoT-based solutions providers in the consumer-facing, public, industrial, and infrastructural sectors. They were awarded Top 50 Smartest Companies of 2018 by the Silicon Review and Channel Vision's Visionary Spotlight Awards for Top Innovation, Service Provider Enablement, and Enterprise Technology in 2019. With a business model based on ease of use and transparency, Choice IoT is dedicated to helping its customers deploy their solutions with maximum control and the lowest possible connectivity cost. For more information, please see www.choiceiot.com
1. "US wireless leaders ramp up capital spending amid 5G deployments," S&P Global, February 11, 2019
2. "Financing the Future of 5G," Greensill, October 21, 2019
3. "What's Next for 5G?" Consumer Reports, January 6, 2020
Featured Product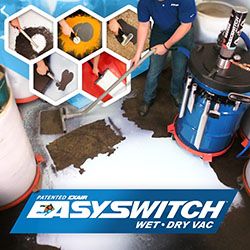 Line Vac conveyors are ideal for moving large volumes of material, parts or waste over long distances. Check out all our styles: Line Vac, Threaded Line Vac, Heavy Duty Line Vac, Sanitary Flange Line Vac and more. Compact, quiet and no moving parts. https://exair.co/184_564a