FEIN Power Tools will return to this years FABTECH Expo!
FEIN Power Tools will return to this years FABTECH Expo! FABTECH brings a wealth of innovation and technology solutions to Chicago November 11-14, 2019. FEIN will be showcasing their full line-up of metalworking and fabrication products. Featuring their extensive line of magnetic base drills, hand drills, angle grinders, belt grinders, pipe polishers and much more!

NEW at FABTECH this year:
Cordless Angle / Die Grinders
FEIN Pipe Milling Machine
Slugger by FEIN JMU 404 Magnetic Base Drill.
FEIN will also be running their second annual Dream Bench Giveaway. The Dream bench is a fully custom built work bench piece created by the fabrication guru's in P2 Industries out of Fargo, ND. The bench will be featured in the booth for the entirety of FABTECH and will go home with one lucky winner!
Stop by booth: B31050 to check out FEIN's new offerings, tool demonstrations, freebies and to enter the Dream Bench 2.0 Giveaway!
We hope to see you there!
Featured Product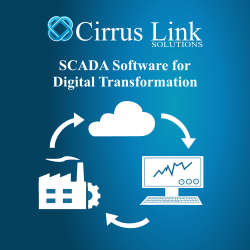 In this webinar, Cirrus Link Solutions CTO and co-inventor of MQTT, Arlen Nipper, will discuss how to get OT data from Industrial applications and deliver it to AWS IoT SiteWise with minimal configuration and zero coding. Arlen will be joined by Thomas Cummins of AWS to describe the powerful data analytics tools available for big data analytics.With the use of Inductive Automation's Ignition platform, and Cirrus Link MQTT modules and Sparkplug SiteWise Bridge, properties and hierarchy are 100% self-discovered by SiteWise. Real time data is securely and efficiently delivered directly to the SiteWise time series database for Big Data Analytics, ML and AI. This solution provides the simplest data ingest for AWS SiteWise delivering the Digital Transformation organizations are striving to achieve.