PMMI's OpX Leadership Network's new certificate program transforms organizations and relationships between suppliers and end users
Reston, Va.; Sept. 17, 2019 - As part of a joint initiative to address the growing skills gap, the OpX Leadership Network launched its new One Voice Ready Certificate Program, which recognizes individuals and companies who embrace its operational excellence solutions.

Individuals earn certificates after passing a series of tests based on knowledge of OpX Leadership Network solutions and best practices. One Voice Ready certificates belong to the individual, allowing them to maintain earned certifications as they move within the industry. Companies who endorse OpX Leadership Network solutions and support their employees obtaining One Voice Ready certificates can receive the One Voice Ready seal.
"The One Voice Ready Certificate Program improves alignment, communication and connections between consumer packaged goods companies and original equipment manufacturers," says Bryan Griffen, director, Industry Services, PMMI. "As a result, the packaging and processing industry can speak with one voice, using a common set of solutions to reduce unnecessary costs and bring greater alignment."
The OpX Leadership Network was founded in 2011 by PMMI, The Association for Packaging and Processing Technologies, to ensure consumer packaged goods companies and original equipment manufacturers are well-connected and well-prepared to solve common operational challenges, make smarter decisions and achieve operational excellence.
To learn more about the One Voice Ready program, attend the OpX Leadership Network's PACK EXPO Las Vegas Innovation Stage session at 1 p.m. PST on Wednesday, Sept. 25 (Booth C-1049; Stage 1). Download OpX Leadership Network operational solutions for free at opxleadershipnetwork.org.
About PMMI
PMMI, The Association for Packaging and Processing Technologies, represents more than 900 North American manufacturers and suppliers of equipment, components and materials as well as providers of related equipment and services to the packaging and processing industry. We work to advance a variety of industries by connecting consumer goods companies with manufacturing solutions through the world-class PACK EXPO portfolio of trade shows, leading trade media and a wide range of resources to empower our members. The PACK EXPO trade shows unite the world of packaging and processing to advance the industries they serve: PACK EXPO International, PACK EXPO Las Vegas, Healthcare Packaging EXPO, PACK EXPO East, EXPO PACK México, EXPO PACK Guadalajara and ProFood Tech. PMMI Media Group connects manufacturers to the latest solutions, trends and innovations in packaging and processing year-round through brands including Packaging World, Automation World, Healthcare Packaging, Contract Packaging, ProFood World, Mundo PMMI and OEM. PMMI Business Drivers assist members in pursuing operational excellence through workforce development initiatives, deliver actionable business intelligence on economic, market and industry trends to support members' growth strategies and actively connect the supply chain throughout the year.
Learn more at pmmi.org and packexpo.com and pmmimediagroup.com.
Featured Product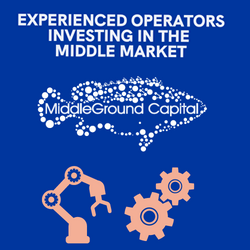 Our hands-on approach, in-house operational expertise and friendly and hard-working culture differentiate us from our peers. We serve as a resource to our portfolio companies, across all organizational levels, to help them grow and build long-term value.