Adds Servo Drives to Complement Its Encoders, Motors and Mechatronics
Celera Motion, a business unit of Novanta Corporation, announces the acquisition of Ingenia, which develops and manufactures servo drives and control software. This acquisition significantly enhances Celera Motion's precision motion capabilities.

Celera Motion, A Novanta Company, announces the acquisition of Ingenia, developer of high performance servo drives and control software.
Tweet this
Based in Barcelona, Spain, Ingenia provides original equipment manufacturers (OEMs) with customized motion control solutions based on high performance and high power servo drive technology. Celera Motion provides medical and advanced industrial OEM customers with precision optical and inductive encoders, motors and actuators, and mechatronics solutions.
"Ingenia's products complement the Celera Motion products, and we're excited to bring these talented and innovative teams together," said Leane Sinicki, Precision Motion Group President, Novanta. "This acquisition expands and enhances our offering as we help our customers solve their most complex motion challenges."
About Celera Motion
Celera Motion, headquartered in Bedford, Massachusetts, is a market leading provider of motion control components and subsystems for OEMs serving a variety of medical and advanced industrial markets. Celera Motion offers precision encoders, motors, and customized mechatronic solutions that help customers solve challenging motion control problems. For more information, visit www.celeramotion.com.
About Novanta
Novanta is a trusted technology partner to OEMs in the medical and advanced industrial technology markets, with deep proprietary expertise in photonics, vision and precision motion technologies. For more information, visit www.novanta.com.
Featured Product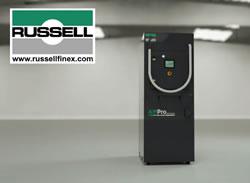 The Russell AMPro Sieve Station™ guarantees the quality of your additive manufacturing (AM) powder, and has been designed to provide optimum sieving efficiency, ensuring your powder is ready for use or reuse as and when you require it. With a simple one-button operation and mobile design, this automated check screener ensures your powder at every stage of the process is qualified for use quickly and safely. The flexibility of the Russell AMPro Sieve Station™ means you can use the system for numerous powder handling tasks - being a modular design ensures the machine can be configured to meet your exact requirements.