Machine Monitoring & Hardware Solutions for Mazak Users
La Mesa, CA (May 1st, 2018) - Shop Floor Automations (SFA) will have their solutions on display, alongside Scytec DataXchange, at Mazak West. The event will take place in Gardena CA from June 5th through the 8th; the open-house portion with technology on display will take place the 6th and the 7th.

Attendees can check in and enjoy networking over coffee each day of the open house from 9 a.m. to 10 a.m., with the main show taking place from 10 a.m. to 5 p.m. The event will feature informative technology panels on Wednesday and Thursday, as well as live demos of Mazak machine technology.
Solutions that will be on-hand at Mazak West from SFA:
Real-Time Machine Monitoring -Those looking to improve OEE, adapt IIoT solutions on their shop floor, take on lights-out manufacturing, and increase worker safety will want to see what DataXchange has to offer. The system has an on-premise solution, as well as a flexible, low-cost Cloud solution with no long-term contracts. Features for manufacturers using DataXchange include unknown downtime alerts, data entry via tablets situated at machines, email/text notifications, ability to export data via Excel/CSV sheets, and much more. DataXchange also offers a learning program for the system with videos and quizzes to help users best utilize the software.
Hardware for Mazak Machines - Hardware implementation for machines that handle Mazatrol CMT files is easily accessible and affordable. Mazak machines operators can add USB ports to machines, with the USB Connect Mazak pendant model. Since CNC networking software options are not available on all models of Mazak machines, the USB Connect Portable device is a great solution for drip-feeding EIA files to multiple machines. Machinists can also replace floppy disks with floppy drive emulators. The Mazak LAN Connect allows Ethernet functionality so that Mazatrol CMT programs can be sent and saved for Mazak machines. The LAN-USB Connect also combines the abilities of USB Connnect and LAN Connect hardware, which is great for handling EIA files.
Ask about our Skilled Technicians - SFA technicians are well versed in helping with Mazak machine productivity. They have years of experience in implementing solutions related to Industry 4.0 and work with protocols such as MTConnect. Technicians can service customers on-site, over the phone and via remote services.
About SFA: Shop Floor Automations is on social media on Twitter @SFA_inc, as well as on Facebook, YouTube, & Instagram under our company name. Call for more info at (877) 611-5825 or Email info@shopfloorautomations.com
Featured Product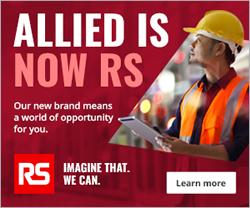 Based off the design pioneered by Anderson in 1953, the two pole SB® connectors set the standard for DC power distribution and battery connections. SB connectors feature a rugged one-piece plastic housing using stainless steel springs to retain the contacts and create the "contact force" that provides extremely low resistance enabling greater electrical efficiency. The SB connectors are also genderless (flip one 180 degrees and they will mate to each other) reducing the customer's bill of materials and providing greater economies of scale when purchasing. The SB series of connectors range in size from SB50 to the SB350. Each family size offers color-coded, mechanically keyed housings designed to prevent both visually and physically cross-mating devices with different voltages. All the connectors are UL rated to 600 volts, so the keys and colors are just identifiers to prevent accidents. Contacts are traditionally Silver plated to minimize electrical resistance while offering supreme durability and reliability.