Manufacturing

Marketing Partner
---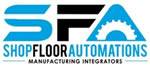 Shop Floor Automations
Shop Floor Automations, in operation for nearly two decades, began as a Predator Software distributor for the Southern California markets of San Diego & Los Angeles. It has since been the Number One Predator reseller in the areas of Sales & Support yearly since 1999. Alongside the Predator brand, they also specialize in Scytec, & Ascendant Software solutions. SFA also offers Hardware solutions & custom manufacturing cabling that can stand up to tough shop floor environments.
---
Mailing Address:
5360 Jackson Drive, Suite 202
La Mesa, California 91942
United States of America
Tel: 619-461-4000
Fax: 619-461-5918
Email: info@shopfloorautomations.com
Website: http://www.shopfloorautomations.com
Company Category: Automation & Networking
Geographic Region: USA - South West
Company Sector: Manufacturing
Keywords: shop floor automation, manufacturing, cnc, dnc
Partner Status: Marketing Partner
---
Products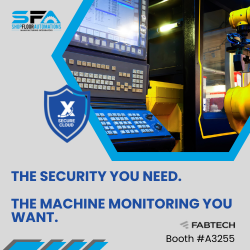 Disparate machines, each with a unique control system and communication protocol with varying ages, can create challenges for manufacturers driving continuous improvement initiatives. There is often limited visibility to make data-driven decisions that can impact every aspect of a manufacturing organization. The Scytec DataXchange machine monitoring solution resolves these issues by capturing real-time, Industrial Internet of Things (IIoT) data from a variety of equipment - from CNCs and PLCs, to robots and manual machinery - through universal machine connections. Leveraging automated data collection, DataXchange exposes and synthesizes equipment data to give your teams full transparency on the shop floor to transform your business into a smart factory.
---
---
White Papers
This Company does not currently have any White Papers
---
---