New solution paves the way for advanced analytics, digital thread, IIoT, automated inspection and augmented reality
FOOTHILL RANCH, Calif - February 20, 2018 - iBASEt, a leading provider of digital manufacturing, MRO and quality software solutions, announced today that it has launched a new Digital Manufacturing Suite to deliver the foundation needed for Digital transformation of manufacturing operations. The suite includes an updated version of the flagship Solumina solution adapted to work with new platform connectivity and apps. The expanded suite includes new applications for manufacturing intelligence, compliance management, and enterprise business systems connectivity.

iBASEts Digital Manufacturing Suite is designed for complex, highly regulated discrete manufacturers who seek to digitally transform their operations. The new solution enables a "digital thread," connecting operations and sustainment management in a seamless flow of data across the value chain and product lifecycle. The Suite integrates engineering and business systems to manufacturing operations management (MOM), supplier quality management (SQM), and product sustainment services such as maintenance, repair and overhaul (MRO).
The combination of integrated PLM, ERP and iBASEts Digital Manufacturing Suite are central to a digital manufacturing strategy. iBASEts solution creates the technology infrastructure manufacturers need to harness advances in model-based functionality like augmented reality guidance for the workforce, IIoT connectivity for the equipment, new levels of intelligence for decision making, and higher levels of customer and supply chain collaboration.
"The digital revolution is breaching the walls of manufacturing with a wave of new data acquisition and processing capabilities that will transform the entire manufacturing value chain from R&D, supply chain, factory operations, marketing and sales, and service," said Naveen Poonian, Chief Operating Officer at iBASEt. "Our strategy to support manufacturers in their quest to digitally transform operations is making it possible to harness the power of distributive technologies and drive manufacturers digital transformation strategies to reality."
"Our new suite of solutions fills an operations, quality, and product services management gap in the digital ecosystem and leads the way to realization of digital manufacturing in the complex discrete manufacturing industry," added Poonian.
Featured Product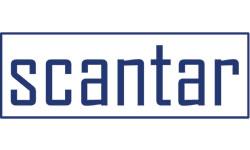 Scantar does in-depth research and analysis on the latest home electronics, appliances, and manufacturing trends.