Company adds international sales and systems engineering personnel to increase global footprint Rung-Kai Tsay to join Konrad Technologies as Vice President of Sales and Marketing, Americas
RADOLFZELL, Germany--(BUSINESS WIRE)--Konrad Technologies, a provider of application specific automated test systems focused at improving manufacturing operations efficiency has recently launched several strategic initiatives to expand and accelerate their international business. As a part of Konrads global expansion efforts, Konrad announced today that Rung-Kai Tsay, previously Director of Sales at Lite Point, has been appointed the Vice President of Sales & Marketing, Americas.

"Ultimately, its about people doing business with people. We cant win new customers remotely. We have to expand our presence in North America if we are to continue to be leaders in deploying application specific automated test systems for the Automotive, Consumer Electronics, IoT and Medical Devices industries."
As a National Instruments Platinum Alliance Partner, Konrad Technologies, Americas (KT US) is proud to be at the forefront of developing leading-edge engineering solutions based on National Instruments platforms. Konrads solutions leverage a globally distributed engineering expertise in areas including ICT, RF, automation, haptics, vision and acoustics that provide OEMs with advanced analytics that shorten time to market and improve quality.
"At KT US we are working to expand the successful Konrad brand into the Americas market and bring Silicon Valley innovation to the automated test industry. Under Rung-Kai's leadership as VP Sales & Marketing, KT USA is well-positioned to drive long-term growth. Rung-Kai is a proven sales leader in the automated test industry and I look forward to working with Rung-Kai and leveraging that leadership to accelerate the sales growth of Konrad Technologies in the Americas." David Loadman Vice President and General Manager KT US.
Recently, Konrad Technologies was awarded the best paper award by National Instruments for its collaboration with AUDI (Learn More) that resulted in an ADAS Radar test technology solution for autonomous driving. Konrad Technologies based on this award-winning solution on the National Instruments Vehicle Radar Test System platform. The resulting Radar sensor test solution includes an automotive Radar target simulator that provides automotive manufacturers and critical supply chain partners with quantifiable test data results they have demanded.
About Konrad Technologies
Since 1993, Konrad Technologies (www.konrad-technologies.com) has successfully developed, designed and integrated customer-specific test solutions providing customers with R&D, qualification and manufacturing of electronic products with tools to fulfill their quality goals, accelerate engineering and development throughput.
Customers in a wide range of industries - from the Automotive, Aerospace and Defense, to Telecommunication and from the household electronics industry, Medical, Semiconductors, General Electronic Manufacturing and Industrial Automation industries use Konrads integrated hardware and software platform based solutions to improve their performance worldwide.
Konrad technologies, KT and Konrad GmbH are trademarks of Konrad technologies. Other products and company names listed are trademarks of their respective companies.
Featured Product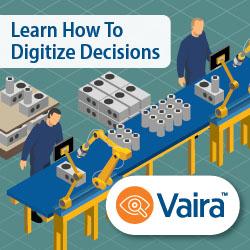 Pleora's AI Gateway is the most straightforward way to train and deploy artificial intelligence (AI) algorithms for inspection applications. With "no code" training, plug-in AI skills for detection, sorting, and classification, and processing flexibility to support open source and custom algorithms, designers and users can immediately reduce costly inspection errors while preparing for advanced Industry 4.0 and IoT applications.