Like Item Finder makes it easier for companies to efficiently manage packaging consolidation, duplication and substitution projects.
Specright, a leading provider of SaaS solutions for specification data management will be demonstrating a new solution called Like Item Finder at PackExpo International. Like Item Finder makes it easy for companies to find similar packaging specifications quickly to avoid creating duplicate items, to help streamline in harmonization/consolidation projects for bulk purchasing and to find similar items that can be substituted in out-of-stock situations to reduce shortages and eliminate downtime.

Matthew Wright, Founder and CEO of Specright explains, "Specright provides a solution for specification data management and Like Item Finder makes it easy for goods producers to search specification data and rationalize for cost reductions or substitute similar items to limit or reduce their downtime. Todays systems simply do not provide the analytics capabilities necessary to intelligently manage and analyze packaging specs and the result is that companies are wasting enormous amounts of time and money trying to manage their specs."
Like Item Finder provides the ability to search specification data for similar items based on key parameters. Typical search criteria include commodity type, dimensions and variances, style, material, as well as alternate opening orientation. Data is saved to a Spec Family within Specrights Specification Data Management software making it easy for project teams to perform in-depth analysis and create reports.
In addition to the Like Item Finder, Specrights Specification Data Management software includes all structural attributes, print & artwork details, purchasing information, logistics requirements, finished good BOMs, and all related documents. All data is searchable in a metadata driven platform that provides the intelligence to manage packaging specs efficiently and effectively - reducing costs across the supply chain.
Specright will be demonstrating a beta version of Like Item Finder at Pack Expo International in Chicago, IL from October 6 - 9th. Stop by booth E-9632 in the Lakeside Lower Level and get a demonstration of Specright. #specright, #packexpo
Matthew Wright will also present how to effectively manage the DNA of packaging specifications to drive cost reductions and efficiency across any value chain on November 7 at 2pm on the Innovation Stage, N-4560.
About Specright
Specright offers cloud-based SaaS software for specification data management. Whether its packaging, formulas or other specifications, Specright helps companies reduce costs and empower efficiencies by sharing, analyzing and auditing specifications.
Specrights intelligent Specification Data Management Software is available anytime, anywhere from any device. Specright customers operate in agriculture, automotive, cosmetics, food & beverage, manufacturing, FMCG/CPG, medical, or any industry reliant on accurate specifications. Founded in late 2014, Specright is privately held and headquartered in Irvine, California.
Featured Product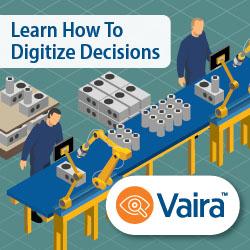 Pleora's Visual Inspection System helps operators detect errors and defects for unique component types, assembly steps, and custom low-run products where automated optical inspection (AOI) is too complex and expensive. The system helps DICA Electronics: Avoid costly, errors as a result of detecting errors at different phases in production, Speed time in detecting the root cause of the in-field errors with Tracking & Reporting apps for traceability, Maintain consistency in training new employees on requirements or with staff any time a new product is added, Easily train the system using 'good product' images for multiple product lines with no programming skills required, Reduce subjective decision-making, especially over a long shift, reducing error-escapes.