IGear to Offer Automotive Show Attendees a First-Look at New Messaging Platform that Harnesses the Power of the Internet of Things for Smart Manufacturing
LOUISVILLE, September 8, 2016 -IGear, a leader in smart manufacturing and supply chain solutions, today announced it will be a featured presenter at AutoVision 2016 on the role of the Internet of Things (IoT) in the new automotive era of smart factories and connected manufacturing.

The presentation, "Factories of the Future: How Connected Technologies Can Drive Personnel, Process and Profits in Manufacturing," will take place Tuesday, Sept. 13 at 11:30 a.m. ET.
"As the automotive industry faces the greatest period of disruption in its history, automotive manufacturers must put in place the right information frameworks to leverage the Internet of Things for improved decision making and operational performance," said IGear President and CEO Don Korfhage.
As part of IGear's presence at the conference, the company will offer show attendees a preview of its new SQUEAKS platform. To be released October 2016, SQUEAKS is a mobile-first industrial IoT messaging app that facilitates quicker, better decision-making, and closed-loop collaboration, with machines as part of the conversation, and which is already installed at multiple beta sites across the country.
IGear will be showcasing SQUEAKS at its exhibit booth (Booth #17) as well as in partner Air Hydro Power's booth (Booth #16).
"We're excited to preview our new SQUEAKS platform that is defining the future of smart manufacturing where people and machines communicate as one and in real-time, delivering actionable insights for improved business outcomes and competitive advantage," said Korfhage.
About AutoVision 2016
Organized by the Kentucky Automotive Industry Association and drawing top industry executives, insiders and analysts, the AutoVision 2016 Conference and Expo aims to provide a glimpse into the future of the automotive industry. The conference takes place Sept. 12-13, at Lexington Center in Lexington, Ky.
Kentucky is the third largest state in the country with respect to automotive production, surpassed only by Michigan and Ohio in total vehicles produced per year. The state has nearly 500 manufacturing firms and related manufacturing sites producing cars, trucks and automotive parts.
About IGear: Real-Time Manufacturing Realized
Over the past 30 years, IGear has been at the forefront of innovation in smart manufacturing and supply chain solutions. We provide solutions that connect the enterprise, streamline data gathering and analysis, and empower teams through improved communication and collaboration. The world's leading organizations in the manufacturing and supply chain industries rely on our solutions to solve their most complex, mission-critical operational challenges by unlocking the power of their data to support better, faster decisions, improved performance and exceptional responsiveness. Learn more: www.igearonline.com
Featured Product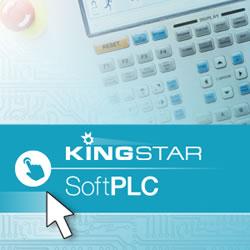 The top machine builders are switching from proprietary hardware-based PLCs, like Allen-Bradley, TwinCAT, Mitsubishi and KEYENCE, to open standards-based EtherCAT-enabled software PLCs on IPCs. KINGSTAR provides a fully-featured and integrated software PLC based on an open and accessible RTOS. KINGSTAR Soft PLC also includes add-on or third-party components for motion control and machine vision that are managed by a rich user interface for C++ programmers and non-developers alike.