Demonstrations of the latest in Autodesk technology
CADsoft Consulting Inc, a proven leader in the implementation of design and construction technologies, will be hosting two Autodesk 2017 Solutions Seminars. The first is on June 7th and 8th in Tempe, Arizona, at the CADsoft Consulting Tempe Training Center, and the second is on June 15th at the Sheraton Uptown Albuquerque Hotel.

CADsoft Consultings technical experts will be presenting the latest advancements in Autodesk 2017 design and engineering offerings, such as Autodesk AutoCAD software, Autodesk AutoCAD Civil 3D software, Autodesk InfraWorks 360 software, and Autodesk Revit software, as well as construction technology of the Autodesk BIM 360 family of products. They will also delve into the benefits of using unmanned aerial vehicles (UAVs) to collect raw reality capture data for Architecture Engineering and Construction (AEC) design software applications, a concept CADsoft refers to as "Design-Ready Data."
"CADsoft Consultings technical team is always on the cutting edge of design software developments that aids our industry," said Tim Duncan, president of CADsoft Consulting. "We are dedicated to keeping architects and engineers prepared for the big changes that the industry is undergoing at a relentless pace. This event is poised to give them the information and knowledge they need to progress just as fast."
Visit the event website to see full agenda.
About CADsoft Consulting
CADsoft Consulting, an Autodesk Gold Partner and BIM360 Advisor Partner, was founded over 25 years ago for the main purpose of assisting architecture, engineering, and construction organizations to maximize the value and adoption of advanced technologies so they can realize peak efficiencies and perform competitively in their industries. http://www.cadsoft-consult.com
Autodesk, the Autodesk logo, AutoCAD, Civil 3D, InfraWorks, Revit, and BIM 360, are registered trademarks of Autodesk, Inc., and/or its subsidiaries and/or affiliates in the USA and/or other countries.
Featured Product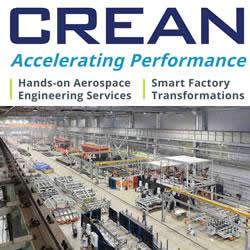 We model and analyze your current production operation by taking a System Wide approach. This will help you get to your true capacity and give you full Visibility, Insight and Control. Our program will be specially customized to your needs. We review your goals and critical drivers, look at your organization, identify your pain points and illuminate new financial opportunities. Our methodology has its roots in LEAN, Six Sigma, and Theory of Constraints but is augmented with internally developed methods specifically designed for High Mix production environments. We will optimize your resources to deliver maximum capacity. Our analysis will also take into account future growth planning.