13 new self-paced learning titles for Autodesk 2017 products will be included in this years content roadmap from Autodesk Authorized Publisher and premier learning partner
4D Technologies, a leading developer of innovative, on-demand learning content and education delivery tools, is pleased to release its list of Autodesk 2017 education and training modules in development by CADLearning for use with 4D Technologies learning portals. The new interactive microlearning modules will be released over the next few months to reflect updates to the Autodesk 2017 product line.

CADLearning is also developing thirteen new training modules in addition to updated tutorials reflecting product updates to popular titles such as AutoCAD, Revit and Maya, as well as new Autodesk titles including the much-anticipated Autodesk Advanced Steel and Autodesk Stingray.
"We provide the most in-depth and diverse learning material for Autodesk users," says Matt Murphy, CADLearning Senior Director of Product Strategy. "The move toward rapid deployment of Autodesk product releases requires that content is not only kept up-to-date, but that it is easily searchable, accessible and consumable, offering a more flexible and personalized learning experience for todays design professionals."
As an Autodesk Authorized Publisher and premier learning partner for Autodesk, CADLearning is the creator of the largest video tutorial library in the world dedicated to Autodesk software. Each course also includes exercise files, assessments, and plug-ins, providing full support of various self-paced learning styles and environments.
A full list of proposed CADLearning courseware titles can be found here http://www.cadlearning.com/autodesk-2017.
About CADLearning
CADLearning by 4D Technologies is an Autodesk Authorized Publisher and premier learning partner for all things Autodesk. CADLearning delivers expertly created content using flexible learning tools ideal for A-Z training, product help and performance support. Our on-demand, customizable learning systems identify and address knowledge gaps and provide in-application support to maximize performance for users of Autodesk 2D and 3D design, engineering and entertainment software. Our continuously growing library of self-paced learning material—including videos, exercise files and assessments—stays current with the latest software releases for AutoCAD®, Autodesk® 3ds Max®, Autodesk® Inventor®, Autodesk® Maya®, Autodesk® Revit® and more. For more information, please visit http://www.cadlearning.com.
About 4D Technologies
4D Technologies is a leading developer of innovative, on-demand learning content and education delivery tools. Our experienced team of education professionals and subject matter experts create cutting-edge solutions for online and offline learning, as well as in-application performance support, to maximize the performance and productivity of the modern learner.
Featured Product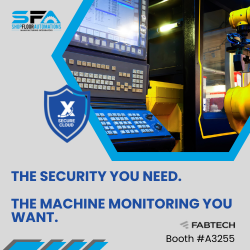 Disparate machines, each with a unique control system and communication protocol with varying ages, can create challenges for manufacturers driving continuous improvement initiatives. There is often limited visibility to make data-driven decisions that can impact every aspect of a manufacturing organization. The Scytec DataXchange machine monitoring solution resolves these issues by capturing real-time, Industrial Internet of Things (IIoT) data from a variety of equipment - from CNCs and PLCs, to robots and manual machinery - through universal machine connections. Leveraging automated data collection, DataXchange exposes and synthesizes equipment data to give your teams full transparency on the shop floor to transform your business into a smart factory.