150-mA synchronous DC/DC regulators optimize light-load efficiency for factory automation and automotive applications
DALLAS, May 2, 2016 /PRNewswire/ -- Texas Instruments (TI) (NASDAQ: TXN) today introduced two 65-V, 150-mA synchronous DC/DC buck converters with the industry's lowest 10.5-uA quiescent current (IQ) for powering factory automation and automotive sensor applications requiring high efficiency. The industrial-grade LM5165 and automotive-grade LM5165-Q1 micro-power step-down regulators feature a wide input voltage (VIN) range and dual control modes for optimizing efficiency and printed circuit board (PCB) area. By using the regulators together with TI's WEBENCH® Power Design tool, engineers can get their factory and process automation designs to market faster. For more information, samples and an evaluation module, see www.ti.com/lm5165-pr.

The wide 3-V to 65-V operating range enables the LM5165 and LM5165-Q1 micro-power regulators to handle the highest transients in industrial sensor and programmable logic controller (PLC) applications, as well as start-stop and load-dump conditions for 12-V/24-V lead-acid and emerging 48-V lithium-ion automotive batteries. Integrated dual metal-oxide semiconductor field-effect transistors (MOSFETs) reduce PCB area, while a programmable current-limit scheme reduces inductor size. Both regulators operate at junction temperatures up to 150ºC for higher temperature environments. The LM5165-Q1 is AEC-Q100 qualified for automotive applications.
LM5165 and LM5165-Q1 key features and benefits
Low 10.5-uA standby IQ (operating with no load) enables 90-percent conversion efficiency at 1-mA to 10-mA loads to extend battery life in "always on" applications. Read the blog post "Powering smart sensor transmitters in industrial applications."
100-percent duty cycle enables low-dropout operation, while a P-channel high-side MOSFET eliminates the bootstrap diode and capacitor.
Dual-mode operation: a pulse frequency modulation (PFM) control mode enables the highest efficiency power supply design, while a constant on-time (COT) control mode provides higher output current and better electromagnetic interference (EMI) performance. Read the application note "Simple success with conducted EMI from DC/DC converters."
Fixed 3.3-V and 5-V options eliminate external feedback resistor dividers to lower bill of materials (BOM).
Programmable current limit optimizes inductor size and cost.
The LM5165 and LM5165-Q1 join TI's family of wide VIN DC/DC step-down regulators that include the LM5017, LM5160 and TPS54062. Get more information on TI's high-performance DC/DC converter portfolio for any power supply design.
Availability, packaging and pricing
The regulators are available in volume now from TI and its authorized distributors. Packaged in a 10-pin, 3-mm-by-3-mm VSON, the industrial-grade LM5165 is priced at US$1.35 in 1,000-unit quantities and the automotive-grade LM5165-Q1 is priced at US$1.58. Order the high-density COT LM5165EVM-HD-C50X and PFM LM5165EVM-HD-P50A evaluation modules. Download the LM5165 quick-start DC/DC synchronous buck converter design tool and PSPICE transient models.
Find out more about TI's power management portfolio:
Search for solutions, get help and share knowledge in the TI E2E™ Community Power Management forum.
Download power reference designs from the TI Designs reference design library.
About Texas Instruments
Texas Instruments Incorporated (TI) is a global semiconductor design and manufacturing company that develops analog integrated circuits (ICs) and embedded processors. By employing the world's brightest minds, TI creates innovations that shape the future of technology. TI is helping more than 100,000 customers transform the future, today. Learn more at www.ti.com.
About WEBENCH tools from Texas Instruments
WEBENCH Designer and Power Architect are the industry's only online tools that enable end-to-end circuit design, simulation and optimization for footprint, price and efficiency, with the ability to download schematic and PCB layout files directly into computer-aided design (CAD) tools. Component libraries include more than 40,000 components from 120 manufacturers, and TI's distribution partners update price and availability hourly. Offered in eight languages, users can compare complete system designs and make supply-chain decisions in minutes. Start a cost-free design now in TI's WEBENCH Power and Automotive Design environments.
Featured Product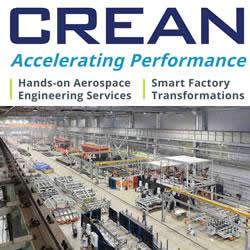 We model and analyze your current production operation by taking a System Wide approach. This will help you get to your true capacity and give you full Visibility, Insight and Control. Our program will be specially customized to your needs. We review your goals and critical drivers, look at your organization, identify your pain points and illuminate new financial opportunities. Our methodology has its roots in LEAN, Six Sigma, and Theory of Constraints but is augmented with internally developed methods specifically designed for High Mix production environments. We will optimize your resources to deliver maximum capacity. Our analysis will also take into account future growth planning.