C-Labs delivers security, ease of deployment and human machine interface out of the box
HANNOVER, Germany--(BUSINESS WIRE)--C-Labs, an industrial Internet of Things (IoT) software developer, today announced that its Factory-Relay software was selected by AXOOM for use in industrial automation products. C-Labs also announced that its Factory-Relay software was selected by Nebbiolo Technologies for use in its Fog Computing System for process automation.

"Were thrilled that AXOOM and Nebbiolo selected C-Labs to advance their industrial IoT solutions," said Chris Muench, C-Labs CEO. "These customer and partnership wins underscore industry demand for secure, simple and integrated IoT solutions that work right out of the box."
Industrial IoT is estimated to become a $151 billion market by 2020 but security and complexity are slowing adoption. A Cisco survey of more than 7,000 global executives shows that the leading obstacles to adopting industrial IoT are threats to data or physical security, followed closely by the inability of IT systems to keep up with change. C-Labs was founded to deliver the most secure and simplest to deploy factory automation software.
"We selected C-Labs software for its multilayered security and simplified deployment and operations," said Florian Weigmann, Managing Director, AXOOM. "IoT is one of the greatest opportunities for our customers, and C-Labs helps us deliver it securely and easily."
Security and IT policy integration were key factors in Nebbiolos selection of C-Labs Factory-Relay software. Factory-Relay automatically provisions a user interface that can replicate the factory equipment HMI on a smartphone, tablet or PC, removing an onerous integration step and making factory IoT automation simpler to deploy.
"C-Labs extends our reach to a broader range of industrial equipment and protocols such as OPC UA, and simplifies the creation of industrial IoT solutions," said Flavio Bonomi, CEO and Co-Founder of Nebbiolo Technologies.
Security, IT policy and ease of deployment are the issues holding back industrial IoT, according to industry analyst firm ARC Advisory Group. "Industrial IoT has proven its value for factories and industrial infrastructure, but companies need solutions that are secure and easy to deploy; that bridge OT, IT, and mobile environments; and provide rapid application development," said Greg Gorbach, vice president, ARC Advisory Group. "C-Labs solutions focus on all of these."
"Customers told us they needed to adapt and extend IoT deployments without sacrificing security or requiring significant training for either operations technology or information technology (IT) teams," said Muench. "Our patent-pending approach provides a secure and IT compliant connection point among previously incompatible protocols."
About C-Labs
C-Labs provides industrial-grade Internet of Things (IoT) software products that are scalable, secure, and simple to use. C-Labs was most recently recognized as one of The 50 Most Promising IoT Solution Providers by CIO Review and was a recipient of the Frost & Sullivan Entrepreneurial Company of the Year Award. More information is available at https://www.c-labs.com/.
Featured Product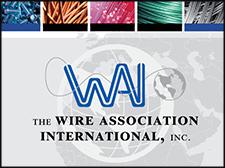 The Wire Association International (WAI), Inc., founded in 1930, is a worldwide technical society for wire and cable industry professionals. Based in Madison, Connecticut, USA, WAI collects and shares technical, manufacturing, and general business information to the ferrous, nonferrous, electrical, fiber optic, and fastener segments of the wire and cable industry. WAI hosts trade expositions, technical conferences, and educational programs.