Lantek today is one of the drivers of Industry 4.0. Lantek interprets Industry 4.0 and applies it to companies that produce sheet metal parts, metal tubes and profiles, developing multiple functionality. Its technology is today in place in customers all over the world.
Industry 4.0 is a collective term embracing contemporary automation, data exchange, and manufacturing technologies, directed at the value chain organization which draws together Cyber-Physical Systems (CPS), the Internet of Things (IoT) and the Internet of Services (IoS).

Industry 4.0 facilitates the vision and execution of a "Smart Factory" where cyber-physical systems monitor physical processes, create a virtual copy of the physical world, and make decentralized decisions. Over the Internet of Things, cyber-physical systems communicate and cooperate with each other and with humans in real time. Via the Internet of Services, both internal and cross-organizational services are offered and utilized by participants of the value chain.
The aim of Industry 4.0 is to improve the competitiveness of a company with the aid of technology. Companies need to be efficient and able to make decisions in the shortest time possible. Every second of a machine not in use is money wasted. With that said, nor should it be using all available machine capacity if managers aren't sure that it is profitable. In the end, all actions must be measured so one can understand the effect they will have on the Income Statement.
So how do companies move towards Industry 4.0? The answer is simple: Digitally model the factory. To do so companies need to explicitly define the manufacturing processes, choose key operational indicators and define how they are to be achieved. Managers then have to house these processes and indicators within a management system that allows them to view their status and to take operational decisions and steps to improve.
Once processes have been specified one must then incorporate intelligence to digitally model them for continuous improvement. It needs the support of a production management system that is well established in a single software application or through an integration of several pieces of software that cooperate with each other. Managers also need to establish at what stage of the process they need to get information and of what type. Knowing accurate information will allow them to make the right decisions.
Industry 4.0 integrators will then design the tools to get the right information, at the right time to make the right decisions.
Once digitally modeled, a company will be able to collect relevant information, achieve real-time data capture, and measure what is actually going on in its plant. It can then extract behavior patterns and efficiency analyses for its factory.
From thereon, knowing what the key business factors are, a company will be able to assess how it is being affected by processes and results collected during the analysis. With these analyses, based on real data taken directly from the operation, it can flesh out improvements in different areas.
All this brings a number of truly significant benefits: manual actions are simplified, the margin for error is reduced, and automating the running of processes and decision making becomes more intuitive. Once managers have managed to get an advanced control of the plant, they will be able to simulate what might happen if they make changes. They will be able to make decisions taking into account the possible effect that manufacturing models, generated from the current factory set-up, predict for them.
Lantek today is one of the drivers of Industry 4.0. Lantek interprets Industry 4.0 and applies it to companies that produce sheet metal parts, metal tubes and profiles, developing multiple functionality. Its technology is today in place in customers all over the world. For example:
Pricing according to the activity of the production plant. Examples:
Stock in specific materials that are planned and that have available free space
Supply in specific time periods and on specific production routes that have unassigned time
Automatic inventory control through digital cameras and artificial intelligence
Visual identification of parts to understand associated order, previous process undertaken or next to follow, operators and workplaces involved, delay, etc.
Automatic quotes according to customer ABC patterns
Catalog of service offerings in a web Marketplace aligned with production needs
OEE data analysis to establish the real machinery situation
Specializing the business based on performance by processes, technology, material or customer type, focusing on the most profitable
These are just some of the possible functionalities within a broad range that Lantek can achieve for its customers thanks to the technologies already available, with no need to wait for what the future may hold.
To keep improving, the first step is to know our customers business and, for that, Lantek needs to digitally model it. Lantek Factory is the way forward for implementing these principles and, ensuring that the competitiveness of our clients production plant, makes us the preferred choice for our customers.
About Lantek
Lantek provides software solutions CAD/CAM/MES/ERP for companies fabricating sheet metal, tubes, and beams with any cutting( laser, plasma, oxy-cut, water jet, shear) and punching technology. Lantek integrates the most advanced nesting software in the industry with the highest standards in manufacturing management solutions.
Its capacity for innovation and its firm commitment to internationalization and emerging markets have led Lantek, founded in 1986 in the Basque Country and with central offices in Vitoria-Gasteiz (Alava), to devise a global-local strategy, which has meant it has become a global reference within the industry with its CAD/CAM/MES/ERP solutions. Today, the company has over 17,000 customers in over 100 countries and its own offices in 15 countries, in addition to an extensive network of distributors that are present throughout the world. In 2015 its international operations provided 88% of its turnover.
Featured Product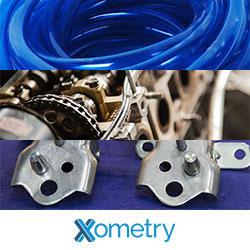 Xometry is your source for custom parts. Now, in addition to getting instant quotes on 3D Printing, CNC Machining, Sheet Metal, and Injection Molding, customers can create and send RFQs for die casting, stamping, and extrusion work to our nationwide network of pre-vetted manufacturers with just a 2D drawing. You will receive and be able to review responses from qualified shops within 7 days on an advanced web-based RFQ management platform. To learn more go directly to our site to issue and RFQ today. Stop wasting time managing RFQs through email and by phone, and start issuing RFQs at scale and in the cloud.