IMB-M43 offers optimal choice for industrial automation, lowering TCO for motion- and vision-integrated applications
ADLINK Technology, Inc., a leading global provider of cloud-based services, intelligent gateways, and embedded building blocks for edge devices that enable the Internet of Things (IoT), today announced the release of its latest industrial ATX motherboard, the IMB-M43, the markets first industrial motherboard powered by 6th Generation Intel® Core™ i7/i5/i3 processors and providing up to five PCIe slots. Flexible configuration and leading I/O ruggedness present a cost-competitive solution for motion/vision-integrated applications, with robust device compatibility, durable connectivity, and extreme environmental readiness.

The ADLINK IMB-M43s best-in-class computing power and graphics performance support a wealth of industrial applications, powered by the newly released 6th Gen Intel® Core™ i7/i5/i3 processor with Intel Q170 chipset, boosting CPU performance by up to 10% compared with predecessors. A Gen 9 graphics engine delivers a 30% increase in graphics performance to accelerated hardware media codecs and enhanced display resolution for Ultra HD 4K.
"In the past, when industrial machine vision application developers needed five PCIe slots in a single system to accommodate either multiple frame grabbers and motion and I/O cards, or two sets of GPU cards with frame grabbers plus I/O card, they had to resort to customized products or seeking out suitable gaming or server-grade boards for more ample PCIe slot support. This generated considerable extra costs in equipment investment," said Kenny Chang, director of I/O Platforms Center, ADLINK Technology. "The IMB-M43 is the markets first 6th Gen Intel® Core™ processor-based industrial ATX motherboard supporting up to five PCIe slots and fully utilizing the PCIe/PCI configuration, providing maximum bandwidth in a single system, resulting in an ideal embedded computing platform solution, dramatically lowering TCO."
With this unique and flexible PCIe configuration, the PCIe slots can be assigned to four PCIe 3.0 x4 lanes plus one PCIe 3.0 x8 lane, two PCIe 3.0 x4 lanes plus two PCIe 3.0 x8 lanes, and two PCIe 3.0 x4 lanes plus one PCIe 3.0 x16 lane, for optimal placement to fulfill different tasking requirements. To facilitate integration, ADLINK provides a complete roster of off-the-shelf motion, vision and I/O cards that are fully pre-verified to guarantee maximum compatibility and convenience.
The ADLINK IMB-M43 also features superior I/O ruggedness enhancing operational stability, including a unique power design ensuring stable power supply for each USB port at 5V +-5%, with all USB ports able to achieve full loading even from a 300W supply, rugged connectors gold/metal plated to three times the thickness of competitors at a minimum15 microinches for enhanced corrosion resistance capability, and finally, EN55022 Class B-certified EMI prevention compared with most competitors showing only Class A. Meeting and surmounting extreme environmental challenges in industrial automation applications, the IMB-M43 ensures system stability, reliability, and longevity like none other.
Performance, I/O ruggedness, and rich PCIe connectivity, the ADLINK IMB-M43 provides an optimal platform for industrial automation applications such as multimedia testing for mobile devices, measurement and inspection, and medical imaging, as well as for applications calling for PCIe storage support such as data center/application servers.
Learn more about ADLINK ATX Motherboard at http://www.adlinktech.com/
About ADLINK
ADLINK Technology is enabling the Internet of Things (IoT) with innovative embedded computing solutions for edge devices, intelligent gateways and cloud services. ADLINK's products are application-ready for industrial automation, communications, medical, defense, transportation, and infotainment industries. Our product range includes motherboards, blades, chassis, modules, and systems based on industry standard form factors, as well as an extensive line of test & measurement products, smart touch computers, displays and handhelds that support the global transition to always connected systems. Many products are Extreme Rugged™, supporting extended operating temperature ranges, and MIL-STD levels of shock and vibration.
ADLINK is a Premier Member of the Intel® Internet of Things Solutions Alliance and is active in several standards organizations, including the PCI Industrial Computer Manufacturers Group (PICMG), the PXI Systems Alliance (PXISA), and the Standardization Group for Embedded Technologies (SGET).
ADLINK is a global company with headquarters in Taiwan; manufacturing in Taiwan and China; R&D and integration in Taiwan, China, the US, and Germany; and an extensive network of worldwide sales and support offices. ADLINK is ISO-9001, ISO-14001, ISO-13485 and TL9000 certified and is publicly traded on the TAIEX Taiwan Stock Exchange (stock code: 6166).
Featured Product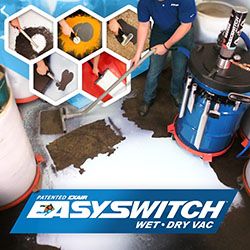 How Cabinet Coolers Can End Costly Shutdowns A low cost, reliable way to cool & purge electronic control panels. EXAIR Cabinet Coolers incorporate a vortex tube to produce cold air from compressed air - with no moving parts. Learn more now "How EXAIR Cabinet Coolers Can End Costly Shutdowns". https://exair.co/184ccecsold