Honest Sensor broke through the obstacles and developed 0.2 mm concentricity encoder disk to create a new level in the rotary encoder market.
PEI, Taiwan--Honest Sensor Corp. (Honest Sensor), a motion control encoder system provider, has developed pc made encoder disk with ± 0.02mm concentricity to meet buyers' required excessive accurate machining for servomotor and automated equipment.

Due to the ± 0.02mm concentricity encoder disk, SICK - a leading manufacturer of factory and process automation technology with more than 450 patents for photoelectric sensors, safety solutions, machine vision, and bar code scanners - was able to stick with the original shaft to shaft alignment requirements without compromising.
As an intelligent sensors and sensor solutions provider, SICK was hoping to find a motion control encoder provider that is capable of making Incremental and Absolute types of encoders with ± 0.02mm concentricity.
Rather than 0.5mm, 0.6mm, 0.7mm concentricity, which is what the control encoder market have now, Honest Sensor broke through the obstacles and developed 0.2 mm concentricity encoder disk to create a new level in the rotary encoder market.
Honest Sensor has been devoted to developing encoder disk materials including PC disks and tempered glass disks due to the matured material market in Taiwan. Today, their sophisticated rotary encoder technology has been serving world class companies including AVAGO Technologies, HIWIN and Belon Engineering, with services ranging from robotics, automatic sewing machines, electrical bicycles, solar, manufacturing assembly, aviation, medication, textile and electric motor industries.
Honest Sensor's PC motion control encoder disk is:
* Multiple thickness: 0.18, 0.3, 0.5, 0.7, 0.8, 1.0, 1.5, 2.0,
* High heat resistance (-40 to 120-degree),
* Special plasma cutting technology to enforce disk quality,
* ± 0.02mm concentricity,
* Better flatness and resistant to high shock and vibration, and
* Lower cost compared to soda-lime glass.
Lower sound output, longer initiative time, lower tolerance rate, analog output accuracy, low temperature (minus 20 degrees) bearing design, encoder positioning guidance and strict OQC - Honest Sensor's industrial encoder was 100% customized to meet your standards.
About Honest Sensor Corp.
In 1980, Honest Sensor built the 1st motion control encoder to satisfy the needs in the market. Today, Honest Sensor has become a top encoder disk supplier that has the ability to design encoder disks with ±0.02mm concentricity; providing PC encoder disk and delivering total industry-leading rotary encoder solutions. Know more about Honest Sensor, please visit their website.
http://encoders.ready-online.com/
Featured Product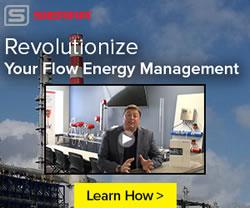 Sierra Instruments announces the launch of its new flow energy solution for managing and optimizing flow measurement for industrial facilities of all sizes. It features Sierra's QuadraTherm 640i/780i thermal flow meters, their InnovaMass 240i/241i vortex flow meters, and their new InnovaSonic 207i ultrasonic flow meter. Designed, built, and calibrated in the USA by Sierra, the Big-3TM share the same revolutionary Raptor firmware and many of the same software apps. They are a complete flow energy solution for flows like compressed air, natural gas, steam, and hot and chilled water. Together, they set a new standard in ease-of-purchase, performance, accuracy, reliability, and ease of use.