The GP 6 S spindle gear is suitable for a wide variety of linear drive solutions.
The maxon GP 6 S spindle gear

The GP 6 S micro spindle gear has a diameter of six millimeters and is now also available in a metal version to provide a spindle drive with optimized value.
Spindle drives are the perfect solution for linear positioning systems, lens adjustment, or syringe pumps. If the drive also has to be compact, then maxon motors GP 6 S spindle gear is the perfect choice. To provide a cost-effective alternative to the ceramic version, it is now also available with a metal spindle.
Combinations with maxon DC motors
The GP 6 S spindle gear is suitable for a wide variety of linear drive solutions. The maximum feed velocity is 15 mm/s, at a force of 10 N. Integrated ball bearings ensure that this drive stands up to high axial loads. The gear easily combines with the maxon DC brushed motor (RE 6) and DC brushless motor (EC 6).
More data and details about the new metal version of the GP 6 S spindle gear are available online at Maxon's website.
Featured Product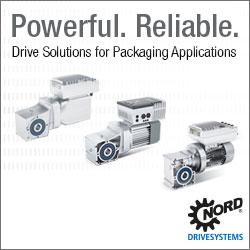 The existing generation of NORD IE3 and IE4 motors already offer impressive efficiency, but the new IE5+ technology takes this one step further, delivering even more efficiency at low speeds and partial loads, resulting in additional operational cost reduction. IE5+ motors are extremely versatile and can be used for a wide range of applications including food and beverage, intralogistics, airport baggage handling, and post and parcel industries that frequently operate at partial loads or reduced speeds and may need to quickly adjust load size and speeds.