The GP 6 S spindle gear is suitable for a wide variety of linear drive solutions.
The maxon GP 6 S spindle gear

The GP 6 S micro spindle gear has a diameter of six millimeters and is now also available in a metal version to provide a spindle drive with optimized value.
Spindle drives are the perfect solution for linear positioning systems, lens adjustment, or syringe pumps. If the drive also has to be compact, then maxon motors GP 6 S spindle gear is the perfect choice. To provide a cost-effective alternative to the ceramic version, it is now also available with a metal spindle.
Combinations with maxon DC motors
The GP 6 S spindle gear is suitable for a wide variety of linear drive solutions. The maximum feed velocity is 15 mm/s, at a force of 10 N. Integrated ball bearings ensure that this drive stands up to high axial loads. The gear easily combines with the maxon DC brushed motor (RE 6) and DC brushless motor (EC 6).
More data and details about the new metal version of the GP 6 S spindle gear are available online at Maxon's website.
Featured Product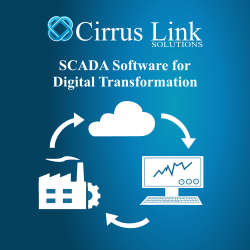 Cirrus Link provides a modular approach to building Enterprise-Class IIOT/SCADA/MES applications delivering a superior OT solution and enabling your enterprise to connect OT data to IT services for big data analytics. CTO Arlen Nipper, co-inventor of MQTT, forged a relationship with Inductive Automation to bring our software together for the ultimate IIoT solution. The Cirrus Link modules offer complete functions such as MQTT enablement, data delivery to the cloud, electronic flow measurement, and more. These software modules transmit data from the field via MQTT, with options to launch an MQTT server in the cloud or on premise and connecting OT data to industrial and business applications. The Cirrus Link IIoT modules for Ignition empower organizations to create one streamlined pipeline for all their IIoT data.