Modern authentication and access control systems can help by preventing unauthorized use of machines and ensuring that the correct parts and consumables are used.
Three Ways Authentication Technologies Help Smart Factories Cut Costs
Sean Houchin | Elatec
In today's competitive manufacturing industry, keeping operating costs down and avoiding unplanned downtime is essential. Modern authentication and access control systems can help by preventing unauthorized use of machines and ensuring that the correct parts and consumables are used. Here are three ways that authentication technologies can reduce operating costs—and why RFID may be the best authentication solution for industrial automation.
1. Machine authentication
Machine authentication ensures that only trained and authorized users can operate the equipment. Locking down access to trained operators reduces the risk of costly unplanned downtime related to accidental damage or deliberate sabotage. It also provides a clear record of exactly who used each machine and when, so if maintenance problems develop, plant managers know who to talk to. A modern authentication system can be programmed to give each operator individualized access levels—for example, by machine type, by individual machine or by time. Some operators may have only basic permissions for production activities, while others may have administrator-level access that allows them to change machine configurations and perform maintenance or repairs.
2. Parts Identification
An authentication system can also be used to verify replacement parts and consumables. Before replacing a part or loading a consumable into a machine (e.g., raw materials in a production environment, replacement filters or gaskets, etc.), the operator simply loads the RFID-tagged consumable or replacement part. The tag sends a code to the reader, which verifies that the approved part or material is in place. The system also provides a log of exactly what was loaded and at what time. A parts identification system reduces maintenance costs by ensuring that parts and consumables are authorized for use with the machine, reducing operator error and the potential problems associated with inferior counterfeit parts, like unplanned downtime. It also provides essential data for cost accounting and maintenance optimization.
3. Automated Configuration
A parts and consumable identification system can also be used to drive a final cost reduction strategy: automated configuration. For example, a cutting machine that is used with several different material types can be programmed to automatically configure itself correctly for each material type. This improves productivity and cuts down on the potential for operator error, saving time and materials.
Implementing Authentication for Industrial Automation with RFID
Radio-frequency identification (RFID) makes it easy to match people, parts and machines in the smart factory. RFID provides significant advantages over competing technologies such as passwords and PINs, optical scanners or magnetic stripe cards. Some RFID readers can also be used with Bluetooth® Low Energy (BLE) and Near-field Communication (NFC) technologies used by smartphone credentialing systems.
Machine authentication with RFID or smartphone credentialing is easy, fast and secure. Operators don't have to remember a password or PIN, which reduces the headache of resetting lost or compromised passwords for IT. All they have to do is hold their ID card or mobile device near the reader to open access to the human-machine interface (HMI). The same RFID reader can be used to scan RFID tags for replacement parts and consumables.

RFID cards are ideal for grimy factory environments. Unlike optical cards or magstripe cards, they are not damaged by dirt or grease. And their use is contactless, so operators don't have to touch a keypad with dirty fingers or remove gloves to operate a touchscreen.

A unified authentication system can combine machine authentication with physical access control to further improve operator safety and plant security. Employees can use the same card or smartphone application to get into the building, access restricted areas such as production lines, and start-up machinery and materials handling equipment.
To get the greatest benefits from industrial automation, it's important to choose the right RFID reader—and the right implementation partner. Download the whitepaper to learn what to look for in an authentication solution: RFID User Authentication and Access Control for Industrial Automation.
About Sean Houchin
Sean Houchin​ is the product manager for ELATEC Inc in Palm City, Florida and part of the global ELATEC GmbH product management team. He has more than 20 years of experience in product development, management and applications engineering. Sean is an expert in RFID technology, optoelectronic and fiber optic video, audio, and data transmission equipment for military and commercial applications and is a veteran of the United States Navy.
The content & opinions in this article are the author's and do not necessarily represent the views of ManufacturingTomorrow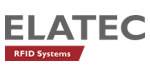 ELATEC Inc.
ELATEC designs and manufactures RFID badge, card, and smartphone readers for user authentication and access control to manufacturing equipment. Our readers enable tracking of who performed what operation on what piece of equipment and when for quality control and operator safety. We have been in business for over 30 years. RFID is what we do-it is all we do. And our RFID technology is the most advanced available today. This is why we are a market leader in Europe and experiencing tremendous growth in the US. But as our customers will tell you, it is also due to our exceptional design expertise and technical support. We are easy to work with. And being easy to work with is critical to getting design engineers and product managers to move beyond their limited, traditional supplier base, who we have found is often not delivering the total value the customer needs today or will likely require tomorrow. We have a deep and comprehensive understanding of how to work with manufacturing equipment OEMs. At the core, ELATEC RFID readers are innovative due to their unique, flexible architecture and open API. This ensures smooth and easy integration with hardware systems and back-end software. OEMs and Integrators: you have a choice-a proven choice. We encourage you to discover ELATEC RFID if you have not already and learn what we can do together!
Other Articles
Caron Engineering needed a smart, secure RFID reader that would allow them to add operator authentication and log-in to their solutions for US and international CNC machining market customers and to enable those customers to use their current employee badge system.
A sound sustainability strategy consists of continuous change, improvement and further development. It requires the continuous commitment of everyone, from management to trainees. And it is made up of many small things.
What's the best way to ensure product quality and production uptime in industrial automation? Make sure that only trained and authorized people can access the programmable controllers.
---
Comments (0)
This post does not have any comments. Be the first to leave a comment below.
---
Post A Comment
You must be logged in before you can post a comment. Login now.
Featured Product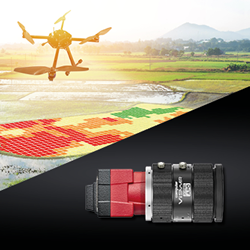 Allied Vision's compact and light weight Alvium SWIR (short wave infrared) cameras are the ideal choice to build cost-effective OEM systems used in embedded and machine vision applications. The cameras support a spectral range from 400 nm to 1700 nm at high quantum efficiencies. This allows to capture images in both the visible and SWIR spectra with a single camera and enables users to reduce overall system costs! Equipped with Sony's IMX990 and IMX991 SenSWIR InGaAs sensors, Alvium SWIR cameras deliver high image quality and frame rates. This makes them well suited for drones or handheld devices used in various industries such as, agriculture, mining, solar cell inspection or medical.