Manufacturing

Marketing Partner
---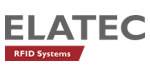 ELATEC Inc.
ELATEC designs and manufactures RFID badge, card, and smartphone readers for user authentication and access control to manufacturing equipment. Our readers enable tracking of who performed what operation on what piece of equipment and when for quality control and operator safety. We have been in business for over 30 years. RFID is what we do-it is all we do. And our RFID technology is the most advanced available today. This is why we are a market leader in Europe and experiencing tremendous growth in the US. But as our customers will tell you, it is also due to our exceptional design expertise and technical support. We are easy to work with. And being easy to work with is critical to getting design engineers and product managers to move beyond their limited, traditional supplier base, who we have found is often not delivering the total value the customer needs today or will likely require tomorrow. We have a deep and comprehensive understanding of how to work with manufacturing equipment OEMs. At the core, ELATEC RFID readers are innovative due to their unique, flexible architecture and open API. This ensures smooth and easy integration with hardware systems and back-end software. OEMs and Integrators: you have a choice-a proven choice. We encourage you to discover ELATEC RFID if you have not already and learn what we can do together!
---
Mailing Address:
1995 SW Martin Hwy
Palm City, FL 34990
United States of America
Tel: 772 210 2263
Email: Americas-info@elatec.com
Website: https://www.elatec.com
Company Category: Supply Chain
Company Sector: Manufacturing
Keywords: RFID, Digital transformation, tracking, authentication
Partner Status: Marketing Partner
---
Products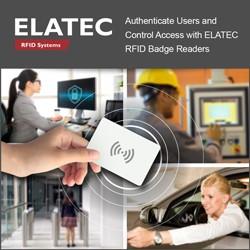 With a tap of the badge, RFID readers from ELATEC provide secure, reliable and easy-to-use user authentication, access control and usage tracking of hardware and software in industrial automation processes. Reader durability in harsh plant floor environments is another essential feature. Choose the right authentication and access control solution and extend RFID card-based capability for the access control of PLC, robot and HMI automation controller software and devices requiring special operator training.
---
---
White Papers
MACHINE OPERATOR AUTHENTICATION - WHY KNOWING "WHO" MATTERS
Secure and reliable machine authentication provides the data manufacturers need to enable process and workforce optimization. Learn why "who" matters in machine operation and how factories can use machine authentication to drive quality control, cost efficiencies, safety and compliance.
---
Press Releases
This Company does not currently have any Press Releases
---