LMounts has just released the LM-1, a highly adjustable limit switch mount. This mount provides 30 degrees of adjustment and is compatible with most miniature and standard snap-action switches.
Introducing: A Highly Adjustable and Universal Limit Switch Mount

Benefits:
• Innovative Design -- Patent Pending
• Highly Adjustable -- Provides 30 degrees of adjustment
• Universal Fit -- A single model accommodates most standard and miniature snap-action switches
• Simple Adjustment -- Requires only a single hex key to adjust and lock: two sliding hex retaining
nuts are self-captivated within unique arcuate and linear tracks
• Secure Positioning -- When locked, switch remains securely in position
• Rapid Switch Swap-out -- Mount remains in place while a switch is swapped out
• Versatile Design -- Can be employed, without modification, in a variety of applications
• Time saving -- Pre-engineered for off-the-shelf deployment
• Low cost -- Significant savings over in-house design
• Compact -- Small footprint
• Durable -- Single-piece design molded from Nylon 12
Pricing:
• Single unit -- $24.95 (Inquire about multi-unit pricing)
• Availability - now shipping
LMounts is a small company dedicated to designing innovative products that solve common problems in industrial automation, processing equipment and industrial control.
Press Contact
Peter Benjamin
LMounts
peter.benjamin@lmounts.com
(937) 846-5447
Featured Product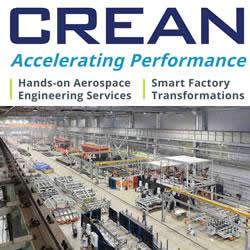 We model and analyze your current production operation by taking a System Wide approach. This will help you get to your true capacity and give you full Visibility, Insight and Control. Our program will be specially customized to your needs. We review your goals and critical drivers, look at your organization, identify your pain points and illuminate new financial opportunities. Our methodology has its roots in LEAN, Six Sigma, and Theory of Constraints but is augmented with internally developed methods specifically designed for High Mix production environments. We will optimize your resources to deliver maximum capacity. Our analysis will also take into account future growth planning.