See how to boost engineering productivity at this premier industrial automation event
If you're one of the thousands of system integrators, panel builders, industrial manufacturers or engineer teams interested in improving your processes, be sure to stop by Booth #418 at the Rockwell Automation Fair in Chicago on November 20th and 21st. It's there that you will become immersed in live demonstrations within the Integrated Value Chain, Augmented Reality and time savings technology.

Since 1984, EPLAN has provided software and service solutions in the electrical, automation, fluid power, and mechatronic engineering fields with efficient engineering in mind. Among the notable solutions are EPLAN P8 Electric, Pro Panel for 3D design of control cabinets, Harness proD cable layout and documentation software, and their newest cloud based solution, EPLAN ePulse, which provides users with improved communication capabilities from sales through production, maintenance, and beyond.
There will be several demo stations, such as augmented reality to optimize maintenance workflows, semi-automated wire prep for time savings, and digital twin 3D technology. In addition, this massive space has its own theater where educational sessions will be presented each hour. These sessions include:
-Digital Transformation 101: Your Journey Starts Here
-Reduce Time in Engineering & Design: EPLAN PLC integration and Rockwell Studio 5000
-The Digital Panel Shop: Save time and reduce errors with a semi-automated manufacturing process
-What's Your Number?: The Panel Building Automation Matrix
-Complete Transparency with Digital Operations: Smart manufacturing that lives in the cloud
EPLAN is a Rockwell Automation Global Encompass Partner, and together they work strategically to bring an entirely new approach to automating the engineering process. For more than 35 years, EPLAN engineering solutions and automation expertise has enabled their customers to optimize and industrialize their processes, providing end-to-end data management, reduction of costs and effort, and sustainable ways to increase productivity. We hope to see you there.
EPLAN Software & Service
EPLAN provides software and service solutions in the fields of electrical, automation and mechatronic engineering. The company develops one of the world's leading design software solutions for machine and panel builders. EPLAN is also the ideal partner to streamline challenging engineering processes.
Both standardized as well as customized interfaces to ERP and PLM/PDM systems ensure data consistency along the whole value chain. Working with EPLAN means boundless communication across all engineering disciplines. No matter whether small or large enterprises: Customers can apply their expertise more efficiently. EPLAN wants to grow further with customers and partners and pushes integration and automation in engineering forward. Worldwide, EPLAN supports over 55,000 customers. Efficient engineering" is the focus.
EPLAN was founded in 1984 and is part of the owner-operated Friedhelm Loh Group. The Friedhelm Loh Group operates worldwide with 18 production sites and 80 international subsidiaries. The entire group employs 12,000 people and generated revenues of around €2,6 billion in 2018. For the eleventh time in succession, the family business has won the accolade "Top German Employer" in 2019. In addition Friedhelm Loh Group was recognized as "Top vocational trainer" according to a study of Deutschland Test and Focus Money.
Featured Product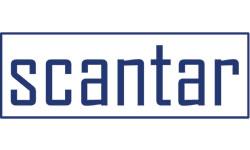 Scantar does in-depth research and analysis on the latest home electronics, appliances, and manufacturing trends.