It is important to carefully analyze whether making or buying optical parts and components is the best approach for your team, budget, and business goals before deciding.
Optical Component Manufacturing – a Lesson in Timing, Trust, Partnership, & Experience
Paul Townley-Smith, Director of Design & Prototyping, | Zygo
In today's competitive landscape, industrial manufacturers are realizing that delivering excellent products alone is no longer sufficient. Every organization is now striving to find ways to shorten their development cycles in order to stay ahead of their competitors. While many manufacturers prefer to keep most of their product development steps in-house, this approach may not be ideal when it comes to fabricating optical devices. It is important to carefully analyze whether making or buying optical parts and components is the best approach for your team, budget, and business goals before deciding.
QUESTIONS IF CONSIDERING IN-HOUSE OPTICS MANUFACTURING
When it comes to in-house optics fabrication and assembly, while it offers more control over the product development process, it can be both costly and time-consuming. Finding personnel with the necessary experience in this specialized field can be challenging, and acquiring the required equipment alone can take months. Furthermore, developing the expertise to master the intricate processes involved in optics fabrication can take years. Unless the predicted volume of production is high, the reduced cost of internally produced optics may not outweigh the fixed costs associated with implementing and maintaining the infrastructure.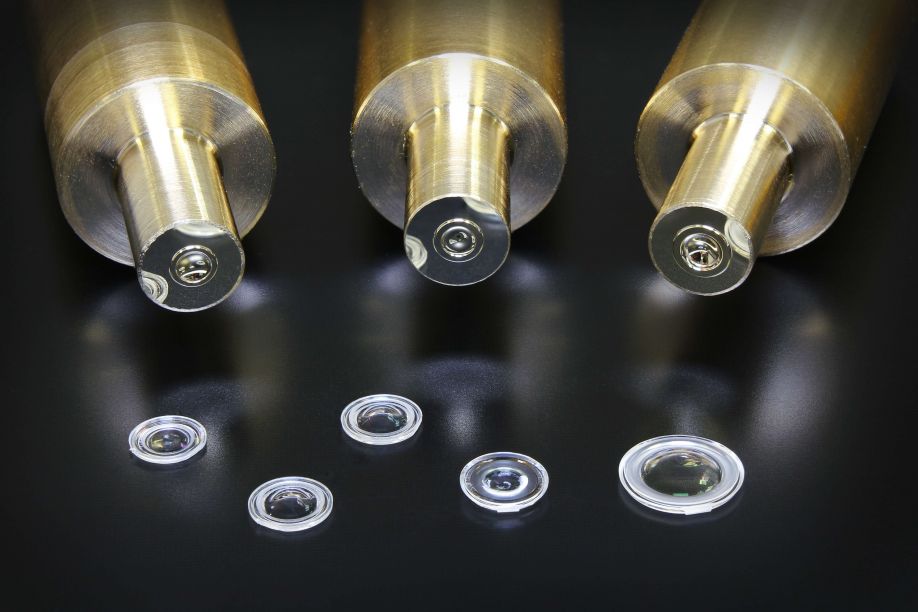 Moreover, the infrastructure required for optics fabrication and assembly is highly specialized and cannot be easily adapted for alternative uses. Precision is crucial in optics manufacturing, with tolerances measured in microns and nanometers. This level of precision requires a unique set of skills and expertise that is not commonly found in traditional machine shops. Additionally, working with brittle and fragile materials introduces the need for meticulous handling to prevent costly fractures or cosmetic defects. With optical devices we are working with the physics of light, the math can be difficult, and conclusions reached are often seemingly counter-intuitive.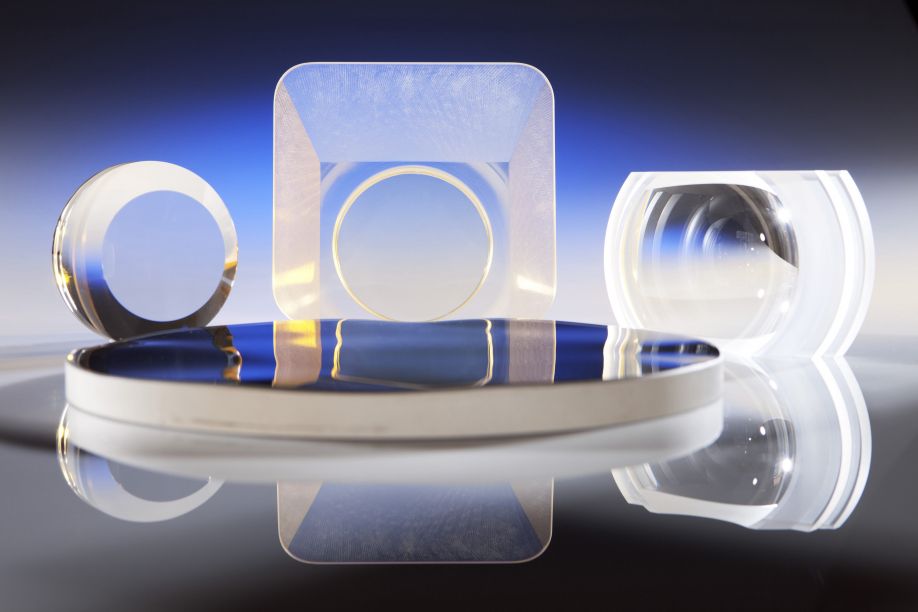 QUESTIONS IF CONSIDERING OUTSOURCING
In contrast, when buying optics from established vendors, certain factors come into play. These include the desire to avoid the margins added by optics vendors, a long-term need for high volumes of optics, concerns about loss of control over schedules when outsourcing production, or the need to maintain intellectual property within the company. While in some cases, the high investment required for in-house production may pay off, in the majority of cases, the advantages of buying from a reputable vendor outweigh the benefits of making optics internally.
Choosing to buy optics from a vendor eliminates the need for substantial upfront investments in infrastructure, equipment, and personnel. This is particularly advantageous when future volumes and demand for optics are uncertain. Additionally, outsourcing provides bounded and predictable costs, with vendors shouldering any overruns. Even when the demand is for low volumes, vendors geared up for high-volume production across various products can leverage their efficiency to offer cost-effective solutions. Continuous technological advancements in optics fabrication and metrology also lead to rapid depreciation of investments, making buying optics from vendors who regularly invest in improving their tools a more attractive proposition.
Scheduling advantages also favor buying optics from vendors. By outsourcing to specialists who have extensive experience in the field, time to market is reduced as there is no need to navigate a steep learning curve. Vendors' expertise allows them to design and develop products efficiently, minimizing costly mistakes and speeding up the process, particularly in cases where the design sophistication is high. Working with vendors who already have the necessary equipment and experienced teams in place saves significant time compared to building the required optics manufacturing infrastructure from scratch.
Strategically, outsourcing optics manufacturing makes sense especially if the optical part being purchased is not a critical enabling technology for the customer's final product. This allows time and resources to be focused on other crucial areas of the business. Vendors become risk mitigators, reliable and efficient partners that complement the efforts of internal teams focused on the core aspects of the business.
WHEN TO ENGAGE AN OPTICS PARTNER
When deciding to buy optics, it is essential to engage with a competent vendor at the right stage of the product development process. Early product development requires agility, quick iterations, and cost-effectiveness, which can be efficiently handled by internal resources and dedicated consultants who don't carry the overhead costs of a production vendor. During this phase, the focus is on getting the technical specifications right and defining the operating window through prototype testing.
However, when transitioning to the product implementation phase, it is advisable to engage with a vendor such as Zygo. This is the stage where proof of concept is complete, the final product concept is ready, and the technical performance window is well understood. The system-level specifications, including size, weight, power, and optical requirements (such as field of view, image or beam quality, numerical aperture, and radiometry), are defined, and environmental requirements are established.
Working with vendors like Zygo during the product implementation phase allows for optimized designs that are fit for purpose. They can provide accurate specifications, predictable schedules for prototypes, and initial low-rate production. These vendors have the expertise and knowledge gained from making similar devices, ensuring quicker fulfilment, and minimizing mistakes and costs. Additionally, competent vendors have a well-established supply chain ready to accommodate your product requirements.
VENDOR SELECTION QUESTIONS
When selecting a vendor during the product implementation phase, there are a few factors to consider. Look for vendors who develop their own machines for optics fabrication, assembly, and testing. They have a deeper understanding of the product and can achieve compounding returns through continuous improvement. Assess the vendor's track record in making devices similar to what you need, as this indicates their ability to deliver efficiently and adhere to schedules. Lastly, choose a vendor that can leverage their existing infrastructure to manufacture your parts, reducing your capital investment costs and ensuring more efficient production with lower costs.
PARTNERSHIP & TRUST
Finally, let's talk about the importance of partnership when working with a sub-contract specialist company for the design, development, and manufacture of optical components. The term "partnership" is often thrown around, but not always lived up to. Many supplier-customer relationships end up being mere transactions, lacking the true collaboration that makes for an efficient product development process. However, a well-functioning partnership can make a significant difference.
Sometimes, customers are hesitant about the idea of partnership. There's a fear of being locked into a relationship once the project progresses from design and development to manufacturing. But if you find a supplier that demonstrates an open, honest, and trustworthy approach to the relationship and pricing, you can overcome those concerns. A genuine partnership means having clear expectations and open communication, finding the right experience for your specific application, and strong program management and processes to keep everything on track.
Trust is the foundation of a successful supplier-customer relationship. It brings obvious benefits, but the absence of trust can result in wasted time and difficulties. A good relationship allows both parties to focus on the end goal rather than getting lost in contractual details aimed at protecting against every possible challenge. Lack of trust often leads to a transaction-oriented relationship, where the customer retains internal ownership of the design (without the necessary skills to support it) and treats the supplier as a mere job shop, seeking to reduce dependency. In such a relationship, there's no commitment or buy-in, and both sides constantly struggle to come out on top in future contract negotiations.
When it comes to trust, it can be helpful to view your chosen optical component supplier as a consulting business rather than just a manufacturing business. This mindset shifts the initial interactions towards discussions about ways of working, expertise, and trust. If you approach the supplier purely as a manufacturing business, the focus immediately turns to technical parameters, capabilities, and specifications, which can be challenging for customers to assess accurately.
Therefore, customers should ask themselves two important questions:
First, can I trust that my partner will protect my interests, even when I'm not closely monitoring them? This aspect of trust is about values. Customers should be concerned about long-term inter-dependency because of the manufacturing relationship. Will the supplier be honest and transparent when they make mistakes? Will they promptly inform you about any issues that may impact you before it's too late to take action?
Second, can I trust my partner to deliver excellent results? This question revolves around competence. Does the partner have the necessary skills, capabilities, and experience to provide the solutions you need? Can they assure you that no matter how challenging the problems may be, they have a talented team capable of solving them efficiently? Will they create designs that are appropriate for your requirements, without being unnecessarily expensive or prone to failure in the field? And do they have the necessary processes and discipline to meet established schedules?
SUMMARY
Building a partnership based on trust and competence with your optical component supplier is essential for a successful collaboration. Prioritize open communication, shared values, and the supplier's ability to deliver exceptional results. By doing so, you can establish a reliable and efficient relationship that drives your project forward.
ABOUT AMETEK, INC.
AMETEK is a leading global provider of industrial technology solutions serving a diverse set of attractive niche markets with annual sales over $6.0 billion. The AMETEK Growth Model integrates the Four Growth Strategies - Operational Excellence, New Product Development, Global and Market Expansion, and Strategic Acquisitions - with a disciplined focus on cash generation and capital deployment. AMETEK's objective is double-digit percentage growth in earnings per share over the business cycle and a superior return on total capital. The common stock of AMETEK is a component of the S&P 500.
ABOUT ZYGO
Zygo Corporation is a global leader in the design and manufacture of advanced optical metrology systems and ultra-precise optical components and assemblies. Founded in 1970, and headquartered in Middlefield, Connecticut, ZYGO's global presence is supported by approximately 700 dedicated and highly skilled individuals.
The content & opinions in this article are the author's and do not necessarily represent the views of ManufacturingTomorrow
---
Comments (0)
This post does not have any comments. Be the first to leave a comment below.
---
Post A Comment
You must be logged in before you can post a comment. Login now.
Featured Product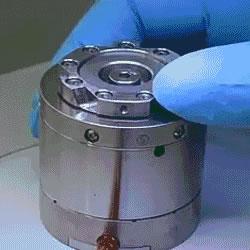 Hexapod micro-motion 6-axis platforms are based on a very flexible concept that can easily solve complex motion and alignment problems in fields including Optics, Photonics, Precision Automation, Automotive, and Medical Engineering.