The Kitchen Robotics company Cloud receives the customer orders via website or app, and sends the appropriate commands to the UniStream PLC, using an API that implements a dedicated TCP/IP protocol written in UniLogic, Unitronics all-in-one development software.
Robotic Chef 'Beastro™' takes Orders, Cooks—and Cleans up--controlled by Unitronics
Article from | Unitronics
The Customer
Kitchen Robotics™ is the global leader in the development of versatile, programmable, and client-operated commercial robotic kitchens. The company's flagship product, Beastro™, is designed to bring efficiency, precision, and consistency to food preparation, making it an ideal solution for businesses seeking to optimize their kitchen operations.
The Challenge
To create robotic 'chef' machines that receive customer orders from the Cloud via a website or app, and can accurately weigh, mix, and cook orders according to precise recipes—and that also washes the pots after preparation.
Products Used
Unitronics' UniStream® PLCs and AC Servo Drives and Motors, programmed in UniLogic All-in-One software
Solution
The Kitchen Robotics company Cloud receives the customer orders via website or app, and sends the appropriate commands to the UniStream PLC, using an API that implements a dedicated TCP/IP protocol written in UniLogic, Unitronics all-in-one development software.
Raw ingredients are precisely dispensed by dry food and liquid dispensers comprising stepper motors controlled by serial communication, ensuring accurate measurement by weight via closed-loop control. The system contains approximately 37 dosing stations that handle liquids, powders, and solids.
During the cooking process, 6 Unitronics AC Servo axes transport the pots through the cooking stations, moving the pots on and off induction surfaces according to order.
When the dish is complete and the food served, the machine transports the pot is to the cleaning station to be washed and dried.

Specific Challenges
Communications The Kitchen Robotics system required that the UniStream PLC connect to the cloud and execute commands in real time; this required the team to create an API and implement a dedicated TCP-IP protocol, using several ports simultaneously. In addition, the different system components used different protocols, both standard and dedicated—the UniStream PLC needs to communicate with over 60 components such as servos, VFDs, heaters, sensors, steppers, etc.
Servo Motion the different axes of motion relied on linear and rotary actuators, and other dedicated mechanisms. The force of each axis had to be modified in real-time, while the systems was running. Each axis, edge sensor, mechanical brake, etc. required a different homing method.
In addition, there were issues of overlap—this was handled by using absolute encoders to check the current position before the start of any movement, and to change the speed of movement of each axis accordingly while mapping the current position throughout the movement. This enabled the system to achieve high levels of both efficiency and safety.
Steppers By controlling the steppers via communication, the team was able to reduce costs by avoiding the complex wiring and integration that such a large number of steppers would otherwise require.
Benefits of using Unitronics
Kitchen Robotics selected Unitronics not only because the products filled all of the necessary requirements—they also recognized the advantages of Unitronics All-in-One Solution, which enabled them to easily obtain all control components for their complex Motion application from a single supplier: PLCs and HMIs, servo drives and motors– all seamlessly supported, commissioned, and programmed in UniLogic software.
The Unitronics approach to motion, Servo Made Simple, enabled them to define axes, implement control, analyze, and track processes, while Unitronics motion experts were available to aid them throughout the project.
To learn more about Unitronics PLCs, contact our sales team or schedule a free demo with one of our representatives.
The content & opinions in this article are the author's and do not necessarily represent the views of ManufacturingTomorrow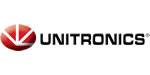 Unitronics Inc.
Unitronics designs, manufactures, and markets advanced control and automation solutions. Our extensive offering includes a complete line of PLCs with integrated HMI, full line of VFDs, a broad array of I/Os and complementary devices, as well as programming software for all aspects of control, motion, HMI, and communications. Unitronics PLCs range from micro-PLC + HMI units for simple machine control, to complex controllers with advanced functions, a variety of onboard IOs and multiple communication options - including support for Industry 4.0 (smart factory) technology.
Other Articles
The competition for projects is fierce for machine builders and system integrators. Speed is crucial. Here, we review UniLogic, the development environment from Unitronics'; say goodbye to expensive licensing fees and cut your time to market.
Say goodbye to complexity—you can now benefit from Plug-and-Play integration, and remotely commission, configure, program, run, and troubleshoot your motion control systems. Meet Servo Made Simple from Unitronics.
Integrating VFDs into your applications enables you to implement robust, precise control that cuts your energy requirements; built-in communication-based control reduces your wiring and IO modules costs.
---
Comments (0)
This post does not have any comments. Be the first to leave a comment below.
---
Post A Comment
You must be logged in before you can post a comment. Login now.
Featured Product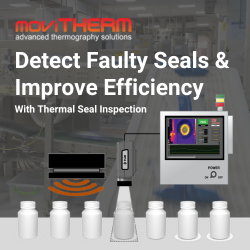 MoviTHERM's Thermal Seal Inspection (TSI) solution provides precise and reliable detection of defects in a variety of packaging types, including pouches, bags, blister packs, bottle caps, and more. By detecting defects in your packages, the TSI solution helps increase efficiency in your production line and ensures top-quality packaging is delivered to your customers every time. With state-of-the-art technology and an experienced team, MoviTHERM is dedicated to delivering accurate inspection solutions and peace of mind to its clients. Contact MoviTHERM today to learn more about their thermal seal inspection solution.