Frozen Garden produces its own healthy food products as well as white-label goods for other small brands. To effectively scale up, founder Allyson Straka decided to implement an MRP system.
Frozen Food Manufacturer Raises Efficiency by 400%
Case Study from | MRPeasy
A small-town operation working nationwide
Frozen Garden is a small food manufacturer specializing in the production of healthy frozen food, including smoothies and grain bowls as well as ready-made microwaveable meals. Based in Valparaiso, Indiana, the company sources much of its raw ingredients from local farmers and delivers its products to homes in all of the lower 48 states.
In addition, the company does private label manufacturing for other small companies. In this, they benefit from a largely untapped niche due to most white-label food manufacturers only accepting large orders, something that is out of reach for companies just starting out. An epitome of small business resilience and shrewdness, today Frozen Garden is a nine-person team committed to providing nutritious food while remaining sustainable and creating business opportunities for other small enterprises.
Managing a national-scale company that manufactures its own products as well as others' with only nine people might seem impossible at first glance. But Frozen Garden has a trump card up its sleeve.
Owner knows the value of good software
Having previously worked as a QA engineer at Microsoft, founder Allyson Straka knows the value of good software. While for the first few years, they used a recipe management system with some inventory management and production tracking functionality, during the pandemic they realized they needed something more powerful.
"The old system could only give us cost estimates, not calculate actual costs," says Straka. "It couldn't handle ingredient price changes, which started happening almost weekly."
Unreliable cost data became a major factor in the decision to find a better system that would have allowed them to automatically recalculate precise costs as ingredient prices changed and perform detailed cost analysis. But as a food manufacturer, Frozen Garden also needed to comply with strict FDA regulations related to traceability, especially regarding product recalls.
"When the FDA comes in for an inspection, we have to be able to instantly show them exactly which lots of raw ingredients were used in which batches of finished products, and perform mock recalls," Straka details. "Apart from ourselves, we have many clients in the food industry who started to look for ways to do this automatically."
Implementation without external consultants
Even as late as 10 years ago, small manufacturers could not even dream about effective, affordable software systems that would allow them to manage all vital business functions in one place. Today, the situation is drastically different, with many providers offering their solutions to small players in the industry. Straka's background in software QA allowed her to make a well-informed decision.
"I've worked in software for 15 years so I'm very picky about what we use," she says. "And there is not much middle ground for small manufacturers in terms of software cost and functionality. MRPeasy is precisely in this middle ground."
MRPeasy is an ERP/MRP software made specifically for small manufacturers with constrained budgets and no IT staff, where employees often fulfill several roles. Integrating sales, purchasing, production planning, inventory, shop floor reporting, and finances, it provides small players with a toolset similar to that used by much larger enterprises, at a substantially lower price.
Implementation of the new system took 2-3 months until Frozen Garden was ready to switch off the old system. The setup was done as a side activity by Straka and her office manager, the two people that actually use the system. The ease of use of MRPeasy combined with the helpfulness of their customer success team allowed the company to roll out the system without hiring external consultants.
"As a software person, I am impressed with how bug-free the software is, it's much better than the industry average," says Straka. "The quick support provided by MRPeasy has also been a great help in understanding the system and finding the best way for us to use it."
Efficiency is up 400%
Straka states that since its implementation, the new MRP system has played a critical role in the improvement of both the decision-making as well as internal processes. Using a centralized platform for everything from production planning and inventory management to analyzing production costs and tracking vital KPIs has allowed the company to achieve regulatory compliance, keep their costs in check, and significantly raise productivity.
The software allows them to flag issues early on and find areas of improvement. For example, they are now able to proactively change suppliers, recipes, and selling prices when ingredient price hikes start jeopardizing profitability. In addition, the company monitors production run times and compares them to historical performance to identify and correct inefficiencies on the shop floor.
"When we started, we produced 200 smoothies a day," Straka says. "Now we produce 1000 with the same number of people."
When asked about her recommendations to other small manufacturers that are looking to scale up, Straka underlines the importance of data.
"Data is king, it drives everything," she says. "Data determines if you're profitable and if you don't have accurate data, you can't run your business effectively."
As for food producers and other manufacturers working in highly regulated industries, Straka thinks that a system like MRPeasy should be a logical step forward from spreadsheets.
"MRPeasy has all the functionality manufacturers from industries such as food or pharma need to comply with FDA regulations and get to the next level of efficiency," she states.
The content & opinions in this article are the author's and do not necessarily represent the views of ManufacturingTomorrow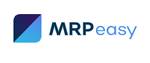 MRPeasy
MRPeasy is a seriously powerful and easy to use ERP software for small manufacturers that gives you everything you need to manage your manufacturing and distribution processes. Integrating sales, procurement, inventory, production, finances, and your team, it provides you with an accurate real-time overview of your operations. MRPeasy is trusted by 1400+ small manufacturers worldwide, 500+ of which are based in the US and Canada. Our users report a 54% average improvement in the overall performance of their business and a 42% increase in on-time deliveries. Try for free, no credit card needed.
Other Articles
Marine navigation device manufacturer FarSounder turned to MRP software to help with the complexities of inventory management and procurement.
Canadian contract manufacturer of RV and EV solutions KS2 found a way to tame their unwieldy inventory management and bills of materials, switching gears in their business as a result.
When ABI Mouldings changed owners in 2020, one of the new management's first priorities was modernizing the firm's inventory management and production planning. To accommodate the company's requirements and ensure scalability, ABI Mouldings implemented MRP software.
---
Comments (0)
This post does not have any comments. Be the first to leave a comment below.
---
Post A Comment
You must be logged in before you can post a comment. Login now.
Featured Product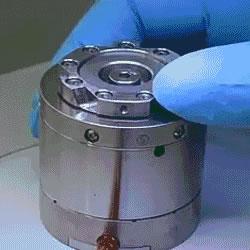 Hexapod micro-motion 6-axis platforms are based on a very flexible concept that can easily solve complex motion and alignment problems in fields including Optics, Photonics, Precision Automation, Automotive, and Medical Engineering.