At the CIMON booth, attendees can explore a range of automation solutions designed to enhance productivity across various industries. They will have the opportunity to see firsthand how our practical and effective solutions can benefit their businesses year after year.

Q&A with | CIMON Automation
Tell us about CIMON Automation and how they provide value to consumers in the automation space.
CIMON Automation is a leading provider of industrial automation solutions with over 20 years of experience, offering products such as PLCs, HMIs, SCADA, and IPCs. CIMON ensures high quality by manufacturing and developing all products in-house, which also allows them to develop customized solutions tailored to specific customer requirements. They also provide a 3-year warranty on their products for added peace of mind. CIMON delivers value through their extensive product portfolio, which allows customers to build and maintain cost-effective, efficient automation systems. Their exceptional customer support and reputation with customers has earned the trust of well-respected international companies, establishing CIMON as a reliable partner in the automation space. With free technical support and free training offered on all products, consumers can truly get the most out of their investment in CIMON.
Why is Automate such an important event for CIMON Automation?
As a company specializing in automation solutions, Automate offers a unique opportunity for us to present our products and services to a diverse audience of potential customers, partners, and industry professionals. By participating in one of the largest and most prestigious automation events in the world, we can strengthen CIMON's brand recognition among prospective customers at the event, while engaging with other colleagues and experts in the automation field. Furthermore, Automate serves as a platform for us to educate attendees on the advantages of automation and demonstrate how our solutions can support businesses in optimizing operations, and minimizing expenses.

What makes your booth a must visit for Automate Attendees?
At the CIMON booth, attendees can explore a range of automation solutions designed to enhance productivity across various industries. They will have the opportunity to see firsthand how our practical and effective solutions can benefit their businesses year after year. In addition to showcasing our versatile portfolio of products, our dedicated team of automation experts will be on-hand to discuss customized automation solutions tailored to the unique needs and goals of each business. Furthermore, our booth serves as an excellent platform for connecting with industry experts. Our team of seasoned professionals will be available to answer questions and provide valuable insights into typical process applications where CIMON products are used every day throughout the world.
How does your company differentiate itself from competitors in the automation industry?
CIMON is committed to providing tailor-made solutions designed to address each customer's unique challenges and objectives. We work closely with clients to develop customized automation systems that streamline production and optimize productivity. Our solutions offer remarkable flexibility and scalability, enabling adaptation to evolving business needs and growth alongside the company. Designed as modular and easily integrable, our solutions ensure a seamless, cost-effective transition to automation. Additionally, CIMON is dedicated to providing all-encompassing support, including installation, training, and ongoing maintenance. Our unwavering commitment to customer service guarantees the highest level of assistance throughout the lifecycle of our automation solutions.
What role does customer feedback play in the development and improvement of your products and services in the automation industry?
CIMON places great importance on customer feedback, and to facilitate this, we've set up a beta tester program aimed at improving our software and hardware. Through valuable customer input, we successfully developed and continue to enhance the new Xpanel series: nXT & eXT, a range of user-friendly HMI displays tailored for various industrial applications. To further demonstrate our commitment to market-driven development, we established an R&D center in Henderson, NV. This facility focuses on designing and refining products based on direct customer feedback, ensuring we provide optimal value and boost sales while addressing the ever-evolving needs of the automation industry. Our dedication to customer-focused innovation sets us apart as a company that genuinely understands and caters to user requirements.
Give us your thoughts on what the future holds for manufacturers and automation technology and how CIMON can fit in.
The future of manufacturing and automation technology, driven by factors such as Industry 4.0, Industrial IoT, and cloud technologies, is set for substantial growth and transformation as manufacturers pursue increased efficiency and cost reduction. CIMON, with its two-decade expertise in crafting high-quality PLCs, HMIs, IPCs, and SCADA solutions tailored to various industries, is well-positioned to play a vital role in this rapidly evolving landscape. Our flexible, scalable solutions are designed to adapt to changing business needs and grow alongside the company. By capitalizing on the rising significance of Industrial IoT and cloud technologies, and integrating them into our product portfolio, CIMON can help manufacturers optimize their operations through real-time data analytics, remote monitoring, and predictive maintenance. This integration will not only bolster our customers' competitiveness but also cement CIMON's position as a key player in the future of manufacturing and automation.
The content & opinions in this article are the author's and do not necessarily represent the views of ManufacturingTomorrow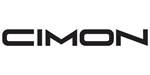 CIMON Automation
CIMON Automation is a leading provider of industrial automation solutions, boasting over 20 years of experience in delivering reliable hardware and software products to a wide range of industries. With in-house manufacturing and development capabilities, we ensure quality control over every aspect of production, offering custom solutions tailored to individual customer needs and a 3-year warranty on all hardware. Our extensive product offerings include PLCs, HMIs, SCADA, IPCs, and PLC+HMI Combo units. Committed to exceptional customer service and technical support, we provide free training sessions for users to make the most of their investment in CIMON Automation products and services.
Other Articles
In addition to presenting our multifaceted product line, our committed team of automation professionals will be present to discuss custom automation strategies, specifically tailored to meet the unique requirements and objectives of each company.
CIMON will feature a wall-to-wall video screen connected to our 4 product kiosks that will allow visitors to try out CIMON hardware and software in real time. We will have sample project displays visible on the large screen.
While PLCs control mechanisms, electronics, and other low-level devices, HMIs empower operators with visualization and touch controls. Together, HMIs and PLCs pave the way for efficient and flexible industrial workflows.
---
Comments (0)
This post does not have any comments. Be the first to leave a comment below.
---
Post A Comment
You must be logged in before you can post a comment. Login now.
Featured Product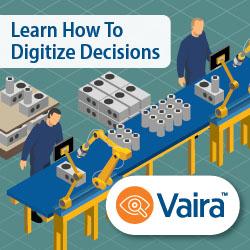 Vaira™ helps manufacturers digitize, automate, and upgrade error-prone manual processes and decisions to boost productivity and increase profits by helping humans make decisions consistent, reliable, and traceable. The camera-based solution is powered by a scalable suite of shop floor-ready apps built on proven machine vision and AI expertise for frontline manufacturing operations, with two-way integration to resource planning tools to help drive continuous analysis, insight, and improvements. Start digitizing immediately, streamlining processes customized to your unique requirements and reduce errors that lead to costs, delays, and quality concerns.