A customised gearbox not only increases the life-span of existing hardware, but it can be designed to evolve and develop alongside the needs and goals of the business.
Benefits of Gearbox Customisation for OEMs
James Cope | Parvalux by maxon
Original equipment manufacturers (OEMs) can have some tough decisions to make when sourcing gearboxes to meet both technical performance requirements and cost expectations. Although only about a third of all motor-operated machinery contain gearboxes they are vital for the efficient running of those machines.
OEMs main challenge is often to create a final product that achieves performance requirements, and that can often be achieved by careful customisation of the gearbox. A customised gearbox not only increases the life-span of existing hardware, but it can be designed to evolve and develop alongside the needs and goals of the business.
Customised gearboxes have multiple uses, but they are perfect for projects with specialist requirements such as unique torque specifications.
Gearboxes have diverse industrial applications and can be used in any machinery that requires torque and speed control, but there are a number of different options. Using an inappropriate gearbox for the project can very much affect functionality, and efficiency.
OEMs have three different options when building customised gearboxes; they can purchase the standard product range, select from a modular range or commission bespoke product builds, all dependent on the performance needs of the end product.
Off the shelf
The standard plug and play range of gearboxes can be a great solution for some projects as they provide the basics that most projects will need. They are generally:
More cost effective than a bespoke option.
More convenient as all specifications, delivery times and prices are laid out so you know what you are getting and when.
More available with a choice of makes, models and distributors making it easier to get the gearbox you need.
Easy to maintain as there are fewer complex functions and therefore they can be serviced in a variety of places.
The only compromise that you often have to make with off-the-shelf is with performance and functionality. They are designed with a number of applications and projects in mind, offering the average needs in regard to performance and functionality. Therefore OEMS working on projects which fall outside of this average will either have to compromise or consider a custom build. Conversely the standard gearbox may have functionality which is not required and therefore could be considered a wasted cost.
If you choose the right off-the-shelf options it may be possible to customise them further, to ensure the precise needs of the clients are met without the additional expense of a full customisation.
Benefits of customised builds
If the standard gearboxes don't quite have the specification required a bespoke build may be the more appropriate solution. There are two ways of doing this; through purchasing the modular component parts and building the gearbox that way, or through done-for-you customisation based on a specification.
The benefits of either of these routes is that the finished product will include all functionality according to your original specification. However, there are further benefits which also include the appearance of the finished gearbox, from size to material or specific speeds of backlash meaning they will fit into your existing hardware without further modifications being required.
Of course, with a customised option the OEM has complete control as they are present throughout the entire process from design to delivery.
Modular Range
The Parvalux modular range enables OEMs to build a gearbox quickly and efficiently, whilst offering 90% of performance/functionality as a proof of concept for their design prototypes. Through choosing the modular components required means that OEMs can get the gearbox they need at a fraction of the cost and the time of going down the fully customised route.
Once a modular gearbox has been built there is the further option to either design around the available functionality or commence discussions within the engineering team on further customisation to bring functionality to 100%.
As a starting point for full customisation or as an end product, modular customisation is all about speed. It is:
Quick to configure
Quick to build
Quick to deliver
The process is straightforward too, which is why it is a time-effective solution as it is possible to configure your own gearbox online; selecting the motor and gearbox, and then adding the appropriate accessories such as encoders, brakes, controllers and shaft extension kits. Each of the components is designed to easily clip together with no further adjustments required.
These kits then enable you to create a close to perfect solution suited to your specific application producing a sturdy gearbox which will withstand harsh environments, whilst at the same time being compact, quiet and precise.
Commission Bespoke Builds
Obviously for some projects the only real solution to extremely specific needs is to have a custom build. As the function of a gearbox is to transmit power through increasing torque, and managing shaft speed the more control you have over this the better the gearbox will be. Custom gearboxes can be more compact, more versatile and more efficient than the off-the-shelf options. The benefits of this solution include:
A fully bespoke build providing all the needs and requirements for the project in hand.
Specialised aftercare meaning that maintenance will generally be carried out by the OEM ensuring ongoing business.
Optimum functionality as through this solution there are fewer limits on what is possible.
Of course, when choosing which solution is best for your project there are a number of things to consider.
Customisation won't be required for every project and yet for others there will be no other option. However, it is essential to consider the budget available, ROI during the life-time of the gearbox, the volume of manufacture, the specific performance requirements as well as the importance of material, the final working environment and the size. This information can help you gauge how important customisation will be or whether standardised or modular building would be the better option. There is no one size fits all.
If you are planning to customise your gearboxes, visit www.parvalux.com to build your own solution through our product configurator, ensuring you meet the needs of your project, or give the team a call if you want to discuss bespoke options.
All of our gearboxes – whether standard, modular or bespoke – are high-performance and low-maintenance and will ensure a long-life span for your final products.
The content & opinions in this article are the author's and do not necessarily represent the views of ManufacturingTomorrow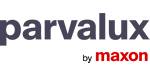 Parvalux Electric Motors Ltd
Parvalux is a leading global manufacturer of geared motor solutions with over 70 years' experience in creating the perfect combination of motor and gearbox to match the customer's application. Whilst we offer thousands of standard options we can easily customize any motor or gearbox to meet your exact requirements at no or minimal extra cost. Our design team can work closely with your own to optimize your solution for your application helping you to secure a genuine competitive advantage in your market. Our products are found in hundreds of applications but we are particularly strong in healthcare, leisure, mobility, transport, and a diverse range of industrial applications.
Other Articles
It's crucial to prioritize data management before jumping into implementing analytics. Because different departments and processes produce different data types, a common data language is a good place to start to help structure the data and break down silos.
The 6S Lean Management System is a six-step process devised by Toyota Production Systems in the late 1940s. It was used to help them streamline their production with less waste than competitive brands, as well as improving their performance and quality.
Any automated system is only as good as its reliability. An automated guided vehicle (AGV) for example, needs to do the job it is programmed to do; without error, quickly and efficiently.
---
Comments (0)
This post does not have any comments. Be the first to leave a comment below.
---
Post A Comment
You must be logged in before you can post a comment. Login now.
Featured Product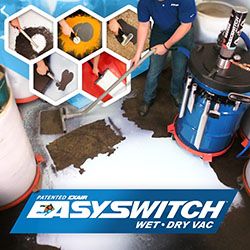 Super Air Knife reduces compressed air usage & noise when compared to other blowoffs. The Super Air Knife offers a more efficient way to clean, dry or cool parts, webs or conveyors. It delivers a uniform sheet of laminar airflow across entire length. https://exair.co/184_523 EXAIR is offering a special right now on Super Air Knives. Learn more at https://exair.co/184-sakpromo.com